Innovative and easy to use.
The first SEPPI M. self-propelled tracked vehicle to be used in the agricultural, forestry and municipal sectors: Mulching steep slopes, maintaining water channels, clearing under power lines, right-of-way (ROW) maintenance, working on and around farmland, cleaning forests, maintaining roads and trails, and much more.
SEPPI M. offers a tracked vehicle with a robust design to tackle the most demanding jobs. Behind the ergonomic design there is sophisticated technology: the MAX 50 le also convinces with its powerful engine and handling.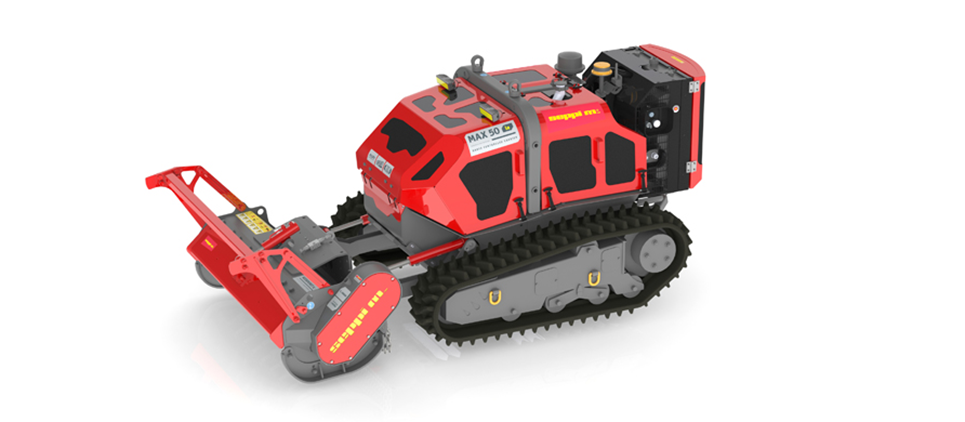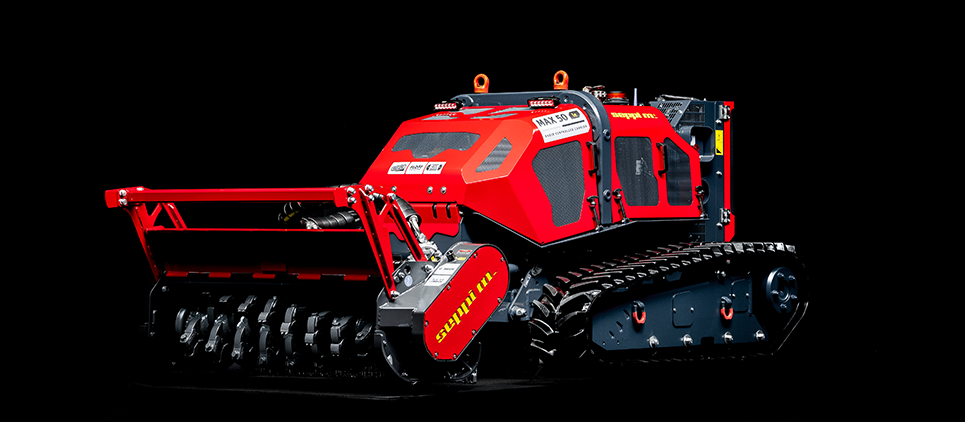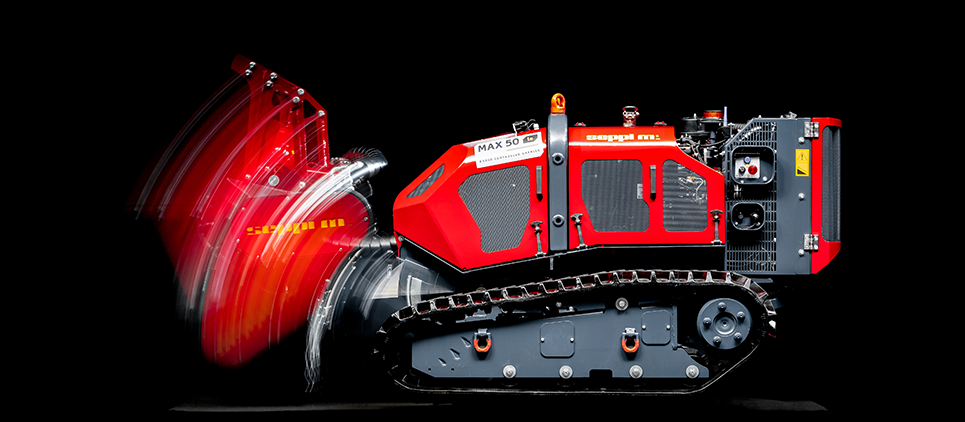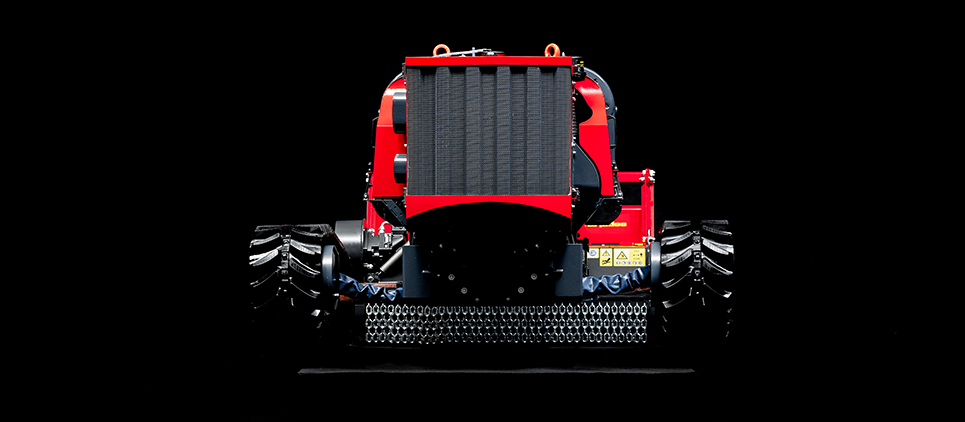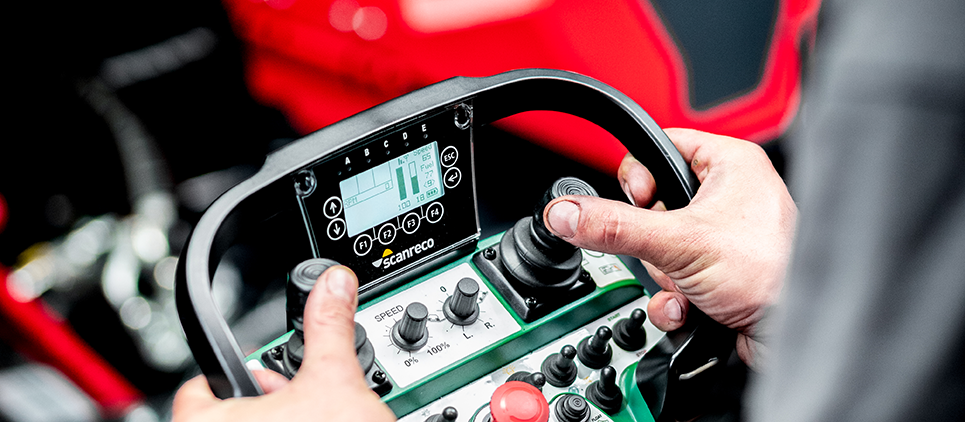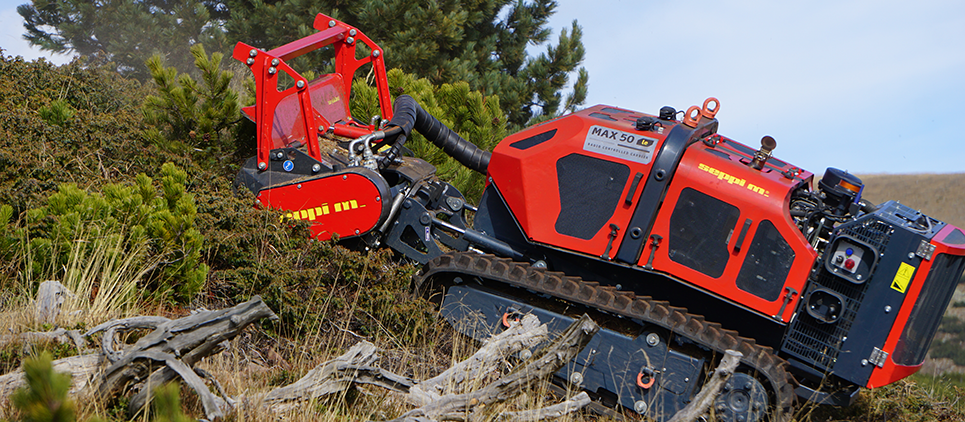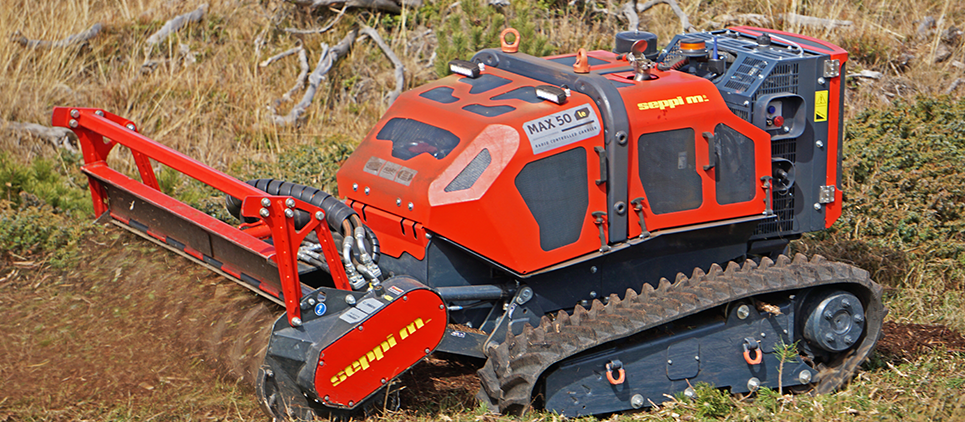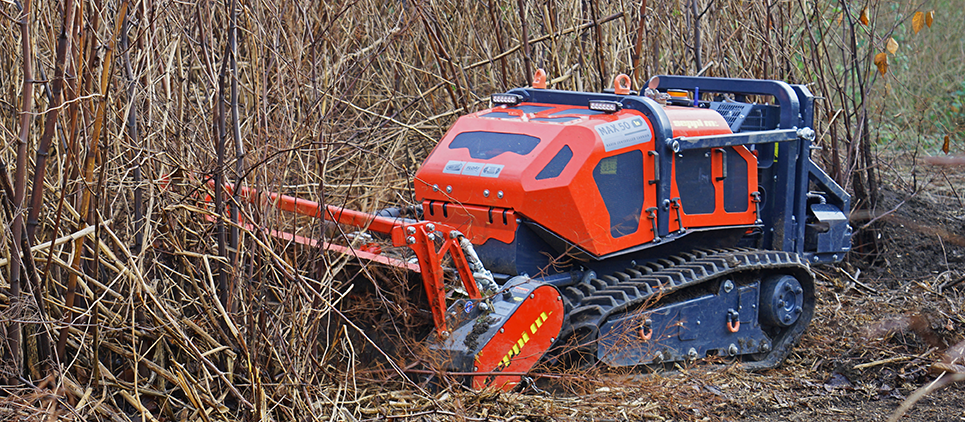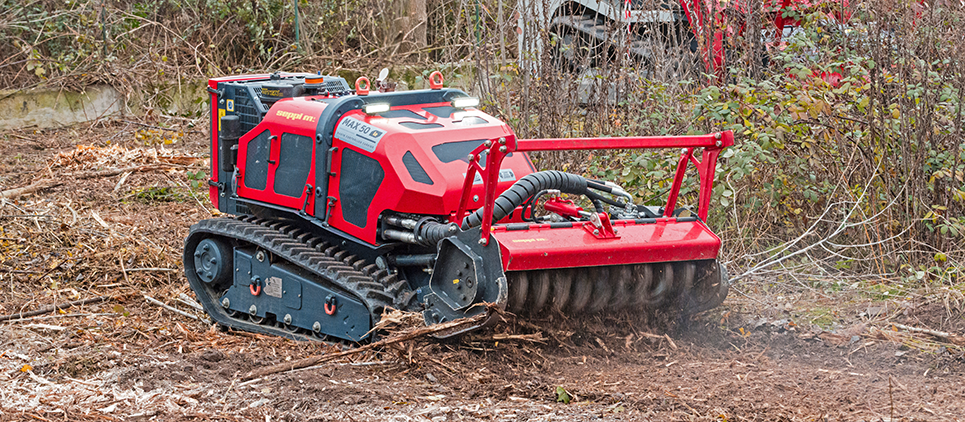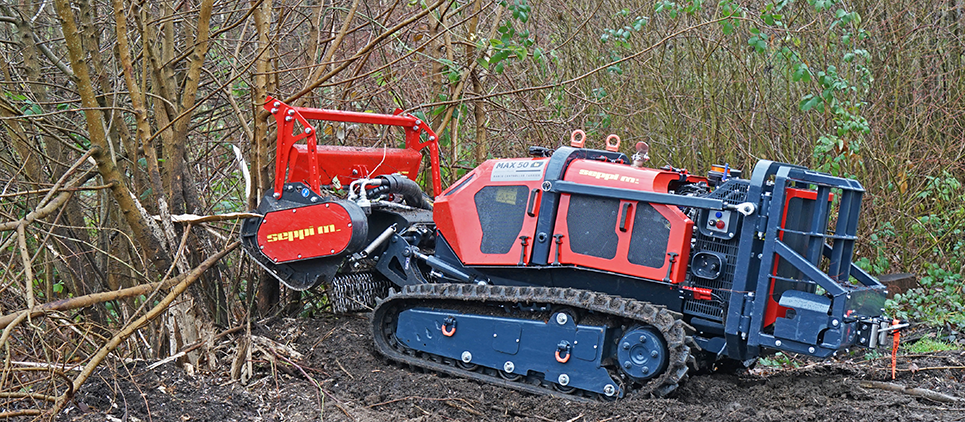 The vehicle, with its 49 HP, is a concentrate of power thanks to the industrial-grade Perkins 3-cylinder STAGE V turbodiesel engine. Separate hydraulic systems of four pumps ensure independent functional control of the track and of the tool in all situations.
The stability and grip of the vehicle are guaranteed even on difficult terrain thanks to the optimally positioned centre of gravity.

The track can be widened by 25 cm [2x10=20"] on each side, for a total of 181 [71"]cm, and the vehicle will therefore be able to tackle vertical and horizontal gradients of up to 55°.
The wide tracked undercarriage ensures stable and reactive vehicle movements, both uphill and when crossing wide and irregular slopes.
Its distinctive feature is the radio control. It is equipped with a graphic display that monitors all functions, statuses, and any anomalies. The frequency range is 2.4 GHz and covers distances of up to 160 metres [6300"].

The user will be won over by these features:
AUTO TENSION TRACK – Self-tensioning track
The individual track are tensioned by a hydraulic system, which regulates the tension according to the conditions of the ground and prevents the track from striping or breaking.
HIGH GRIP - the high traction tracks have a high profile to ensure excellent stability and grip on slopes up to 55° in optimal conditions.

The MAX 50 le is supplied in combination with a SEPPI mulching attachment.
With this combination, mulching, grinding, tilling and crushing work can be carried out even on hard-to-access terrains.
The radio-controlled tracked carrier is now available in the version with MICROFORST rc radio-controlled forestry mulcher, and in the future, it will also be available with a stone/soil crusher MICROSOIL rc or a flail mulcher for grass and light brush.