MINIFORST cl
forestry mulcher with universal attachment for compact loaders and dozers
150-350 bar | 50-150 l/min [2,175-5,075 psi |13-40 gpm]
Forestry mulcher for skid steer loader
Mulches wood up to 20 cm [8"] Ø
NEW! Revolutionary CUT CONTROL rotor!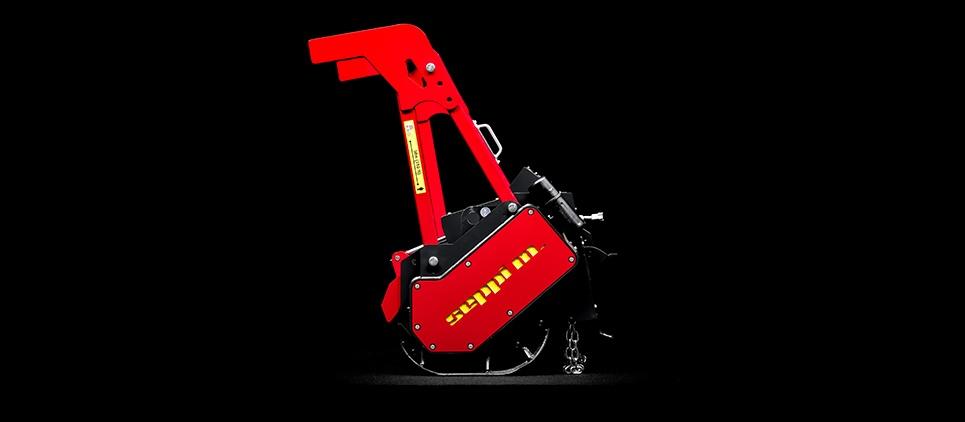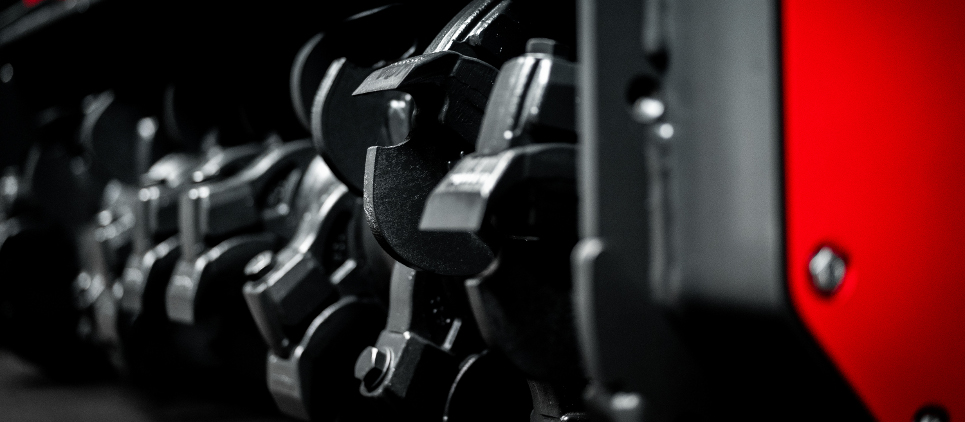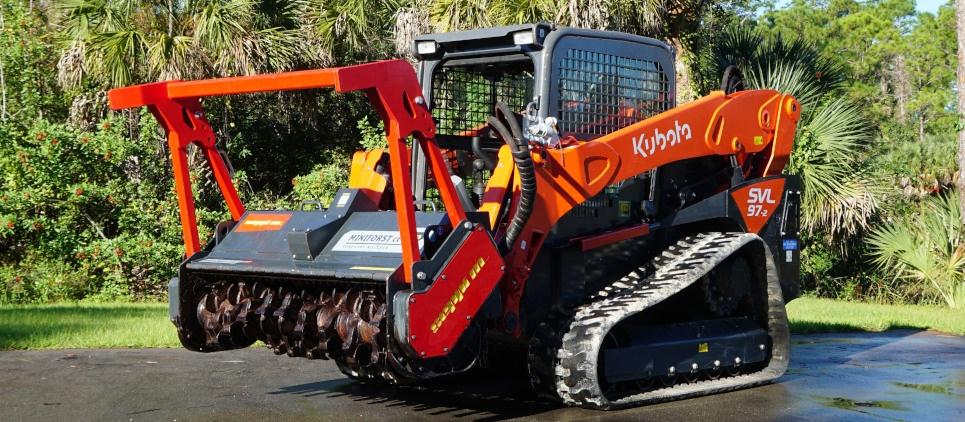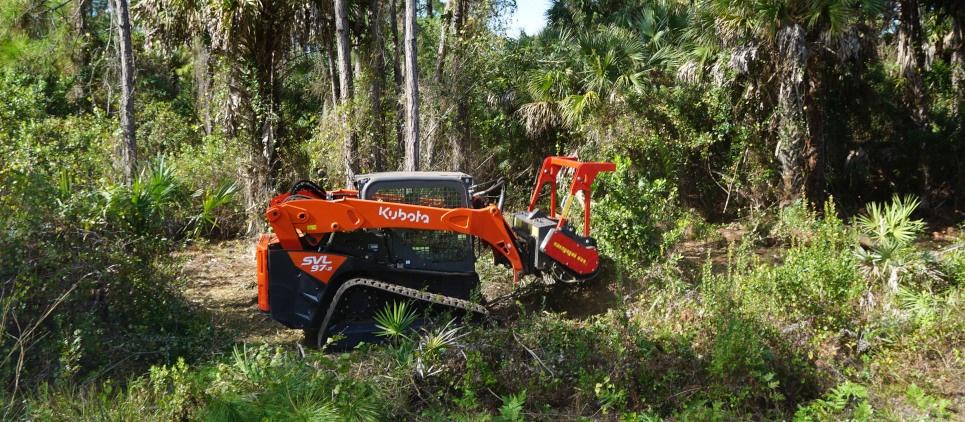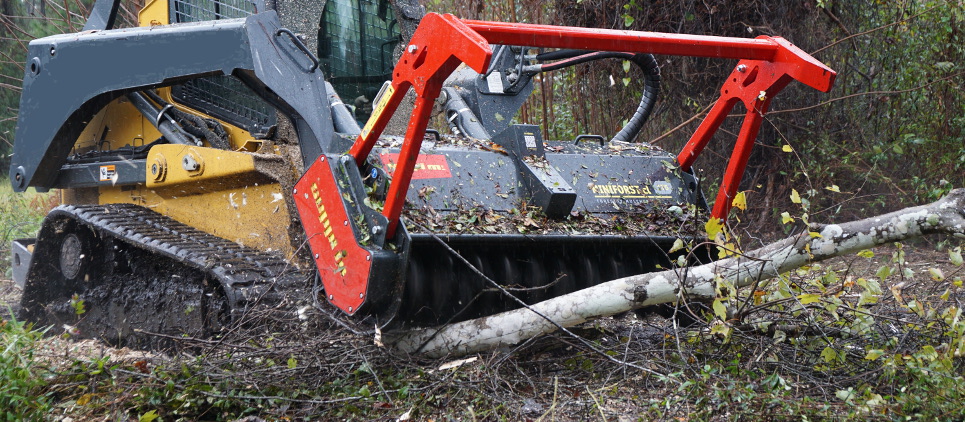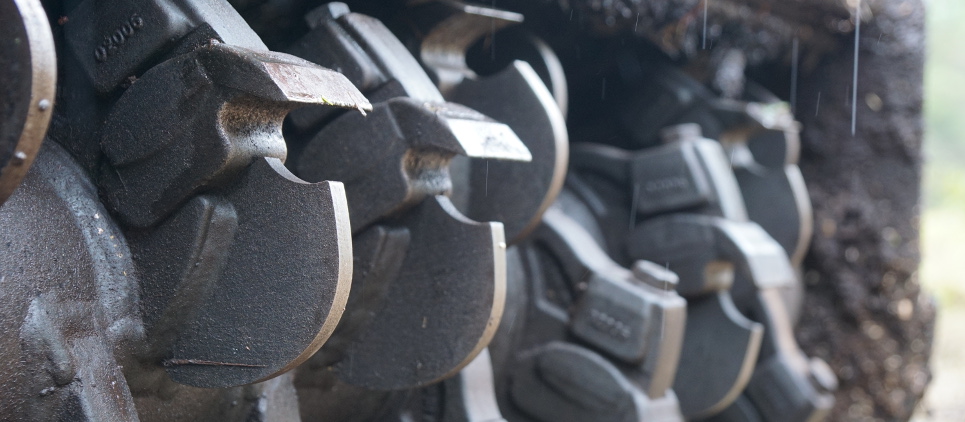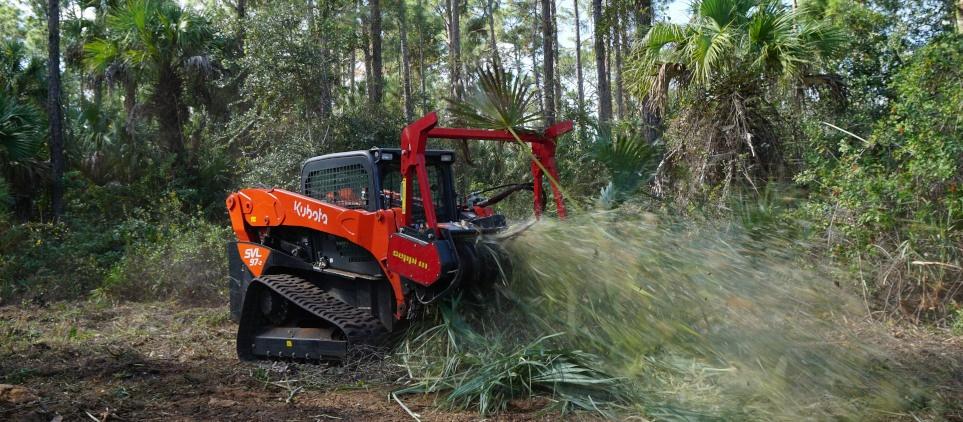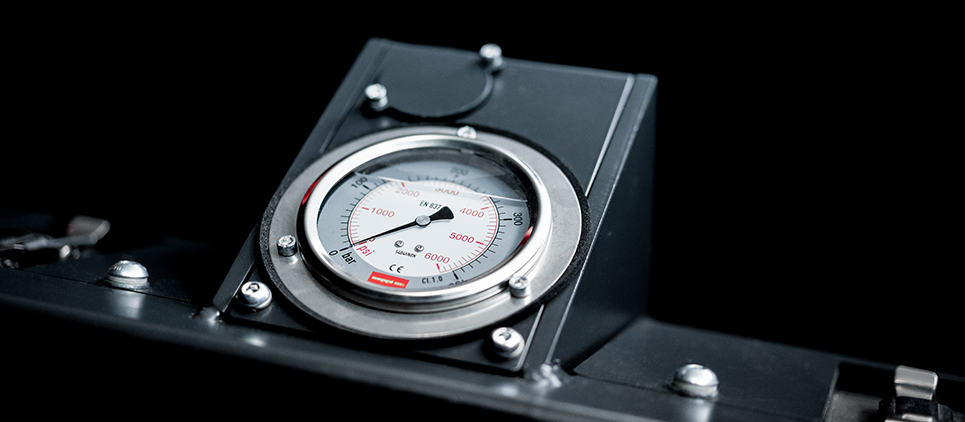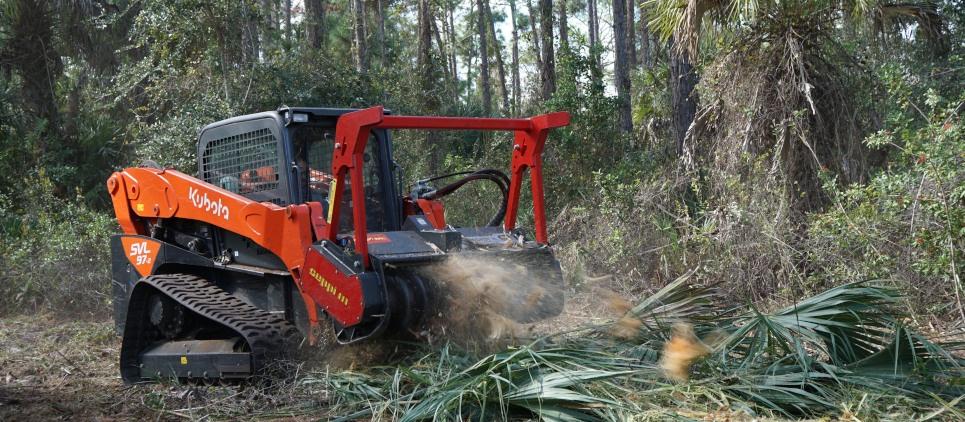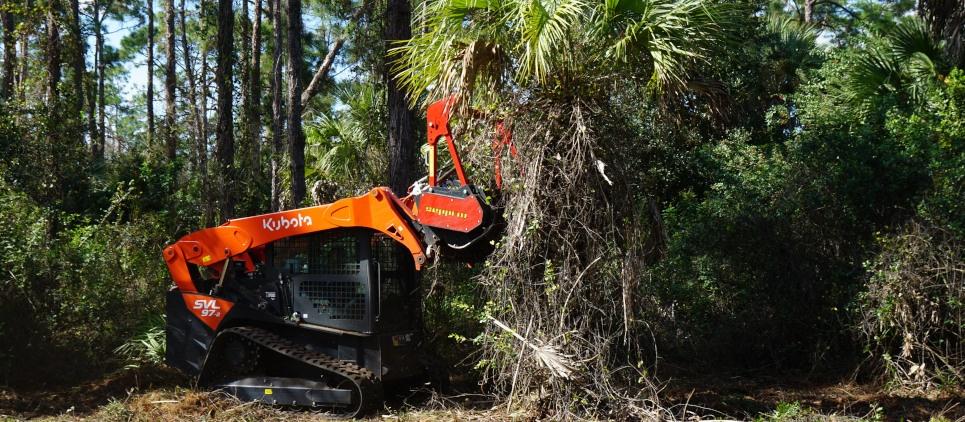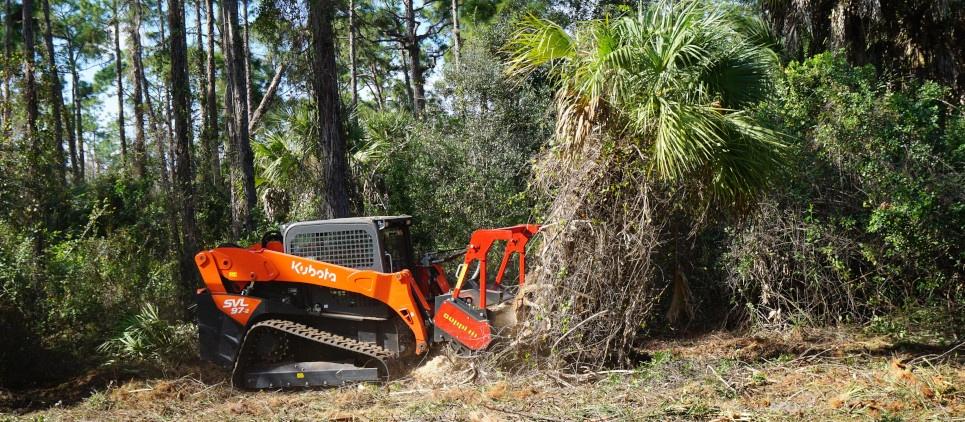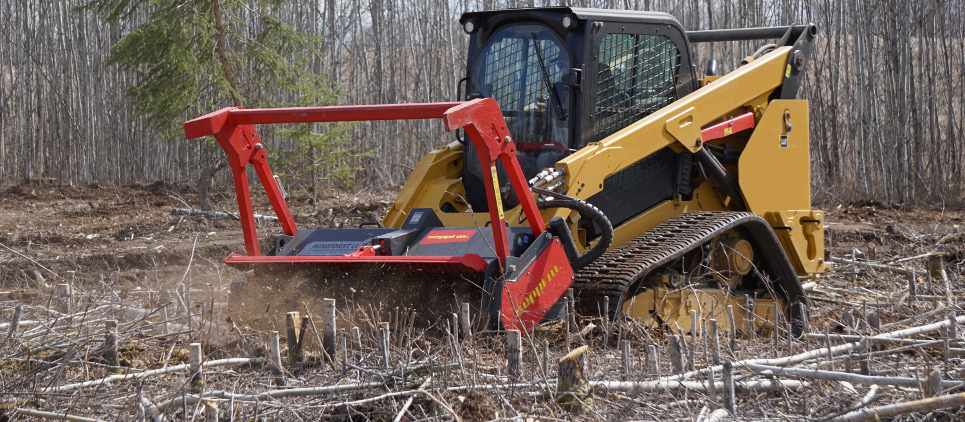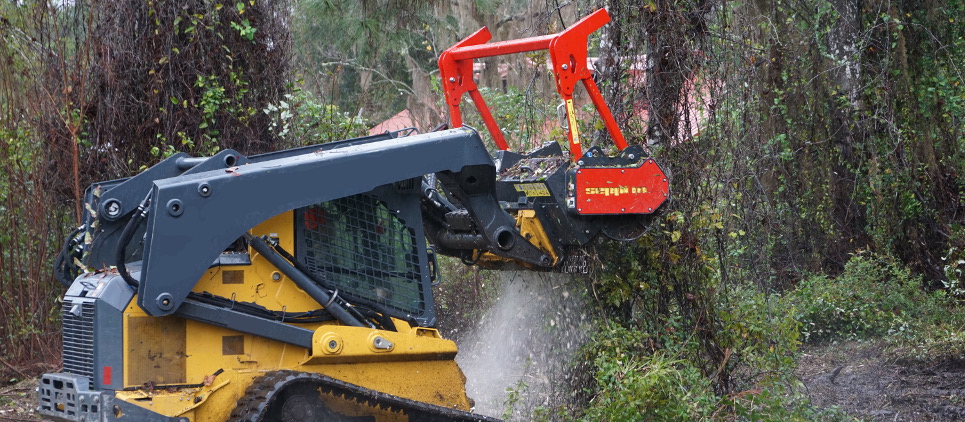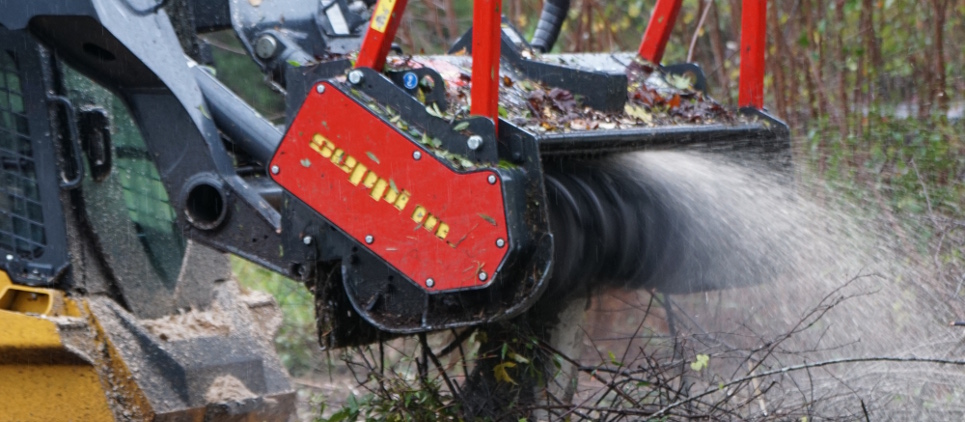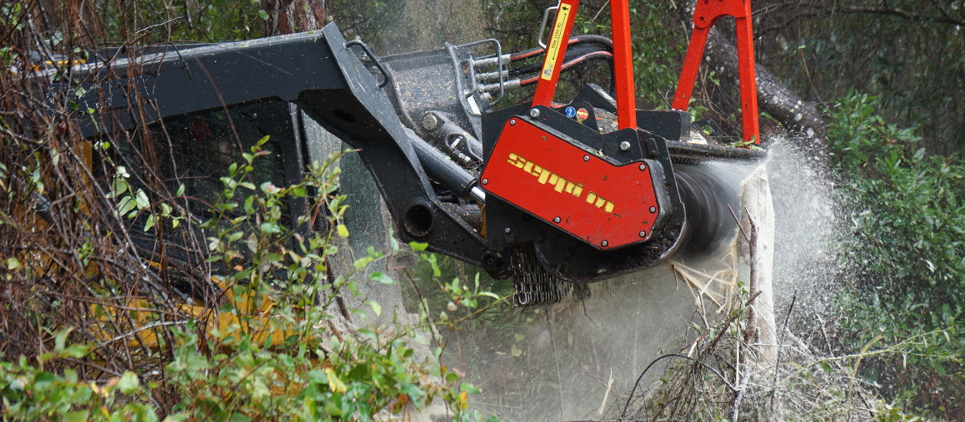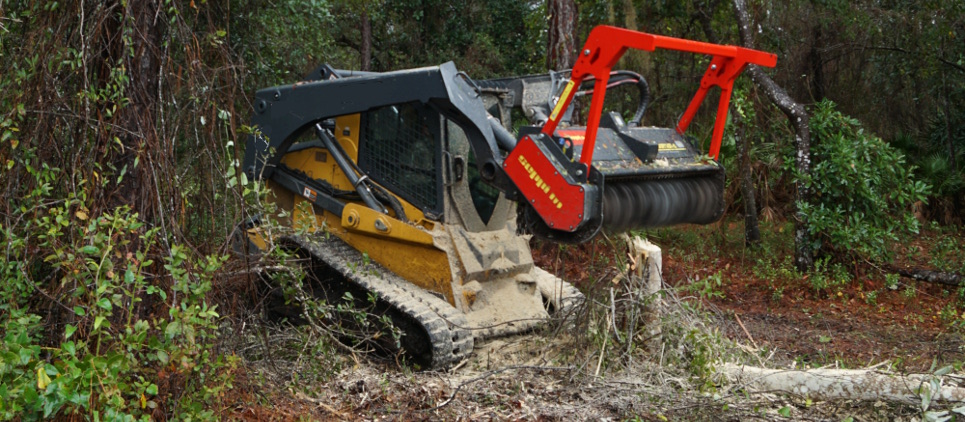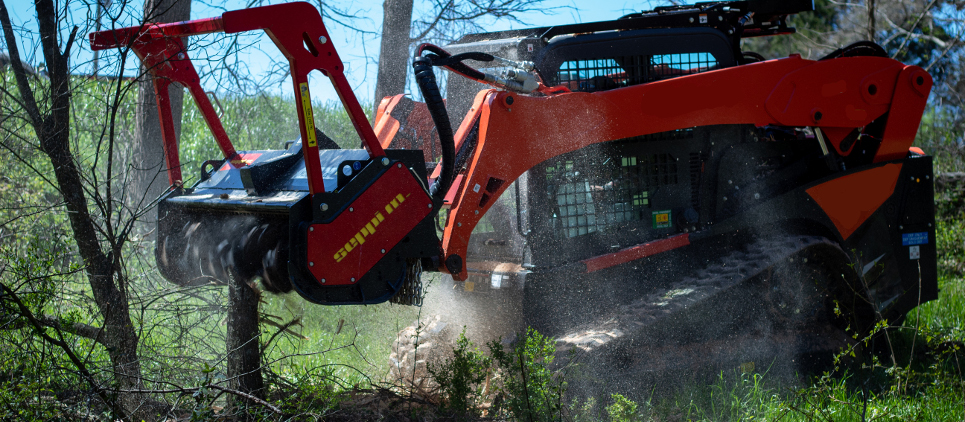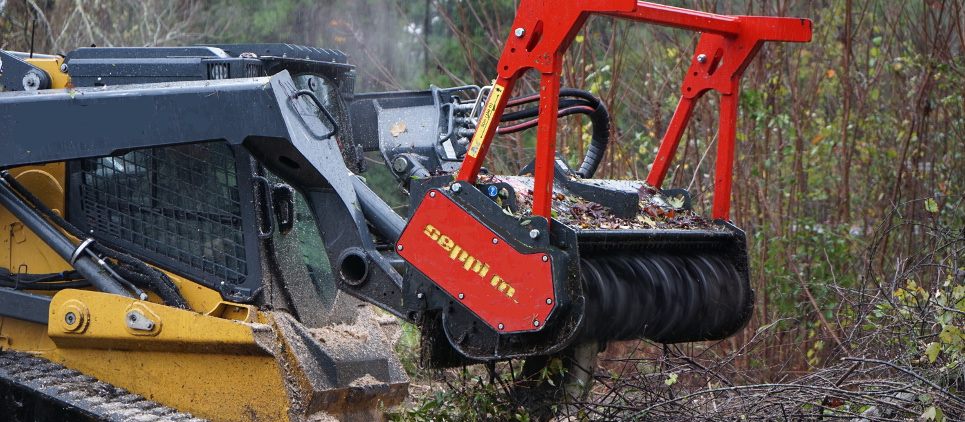 The SEPPI forestry mulcher for skid steer loaders for ROW and utility work taking the best qualities from the successful Miniforst and Midiforst skid steer mulchers, the new SEPPI MINIFORST cl sets a new standard. With a low, compact design, CL designates "compact loader." The SEPPI MINIFORST cl mulcher is equipped with a standard SAE interface, and is suitable for any skid steer with available hydraulic flow between 50 and 150 l/min [13-40 gpm].
SEPPI M. releases Miniforst CL with revolutionary CUT CONTROL rotor.
The MINIFORST cl mulcher is the most advanced hydraulic machine in the industry for compact loaders! It is adaptable to most any skid steer, compact track loader or wheel loader and it can be customized to the kind of work you do; it is reliable and durable and provides operator safety.
> ADAPTABILITY: the SAE interface makes mounting the MINIFORST cl on your loader simple. And after mounting, it is simple to tune (we'll show you how) to whatever loader you have. The MINIFORST cl mulcher can operate efficiently on any loader with as little as 50 l/min (13 GPM) and up to 150 l/min (40 GPM). Obviously, high flow is best but even the owner of a low flow loader will be happy with the performance of the MINIFORST cl because regardless of GPM, the variable displacement M-BOOST™ motor, which offers 40% more torque than standard motors, is easily adjusted to produce the RPM necessary for efficient mulching. The SEPPI MINIFORST cl mulcher can mulch wood and brush to 20 cm (8") diameter, at working speeds up to 5 km/h (3 MPH). Patented rotor designs allow an unprecedented recovery rate of speed of the rotor, so you spend more time cutting and less time waiting. The MINIFORST cl will get the most from your loader!
> CUSTOMIZE: if your work is primarily mulching wood, use our proven, sharpenable MINI-BLADE hammers with our revolutionary new CUT CONTROL rotor with built in depth gauge. You won't believe the speed with which you can produce a fine mulch! If your work is primarily land maintenance along roadways, fence lines, etc., choose our best-in-class tungsten carbide MINI-DUO hammers for durability. The patented CUT CONTROL rotor works in concert with five rows of tempered counter cutters providing perfect mulching results. Whether you are working with CUT CONTROLS or CARBIDE HAMMERS, our rotors maintain RPM for the highest productivity rate AND a great mulch!
> DURABILITY: A strong frame, made of S-420 high tensile steel, heavy duty belt cover, well protected hydraulic cylinder and protection chains all assure a long working life.
MINIFORST cl mulcher is suitable for most skid steer loader and compact track loaders from CAT, CASE, NEW HOLLAND, DEERE, BOBCAT, ASV, JCB, VOLVO
Available working width: 150, 175, 200 [59", 69", 79"].
APPLICATIONS
vegetation management in forestry
right of way and road side maintenance
land clearing and reclamation
site prep
Maintaining of power and communication lines
MINIFORST cl - STANDARD VERSION
Mulches wood up to 20 cm [7.9"] Ø
Working speed 0-5 km/h
Standard rotor with fixed hammers MINI DUO with tungsten carbide tips
Bolt-on-rotor shaft
SAE skid steer attachment interface
Chassis made of high tensile steel S420
5 rows of tempered COUNTER CUTTERS (3 chassis, 2 hood)
LOW PROFILE
Prepared for transmission with hydraulic motor of choice
Belt transmission - 5 belts
Pressure guage
Hydraulically operated hood
Front and rear protection: chains
Reinforced support skids
Colors: red RAL3020 & charcoal RAL7021
OPTIONS
Forestry fixed tool rotor with replaceable MINI BLADE tool
CUT CONTROL rotor with MINI BLADE tools with sharpenable blade, in combination with a specially developed gauge, to reduce the depth of cut
Machine without hood
Mechanical guad frame
Variable displacement motor with relief valve, different types at choice
Automatic variable displacement motor M-BOOST
Attachment interface for loaders of different brands
Electric valve for hood control with controls
And other options of choice.