MAXISOIL
stone crusher - forestry tiller
300-450 HP
The biggest forestry tiller in the world! Available also in the working width 350 cm [138"]!
Crushes stones up to 50 cm [20"] Ø,
Mulches wood up to 50 cm [20"] Ø
Tills the soil as deep as 35 cm [14"]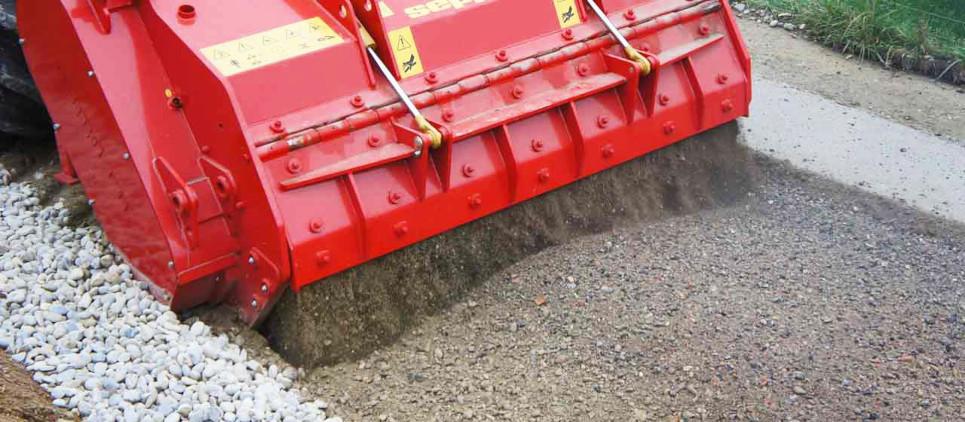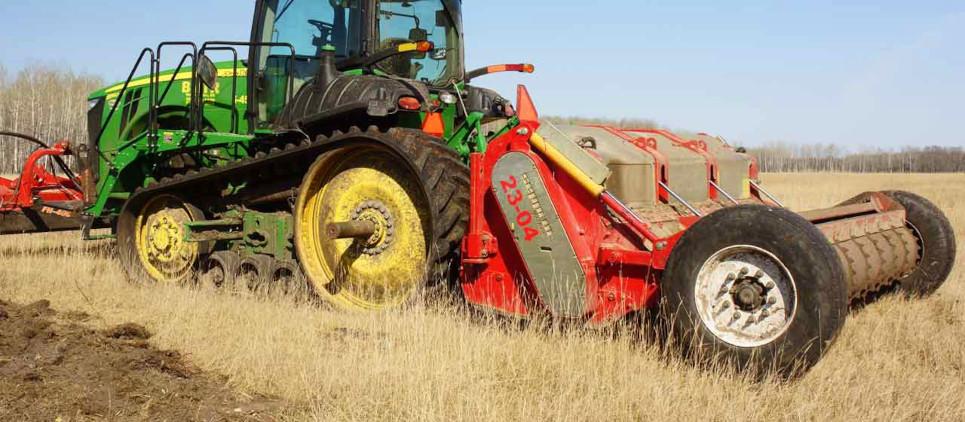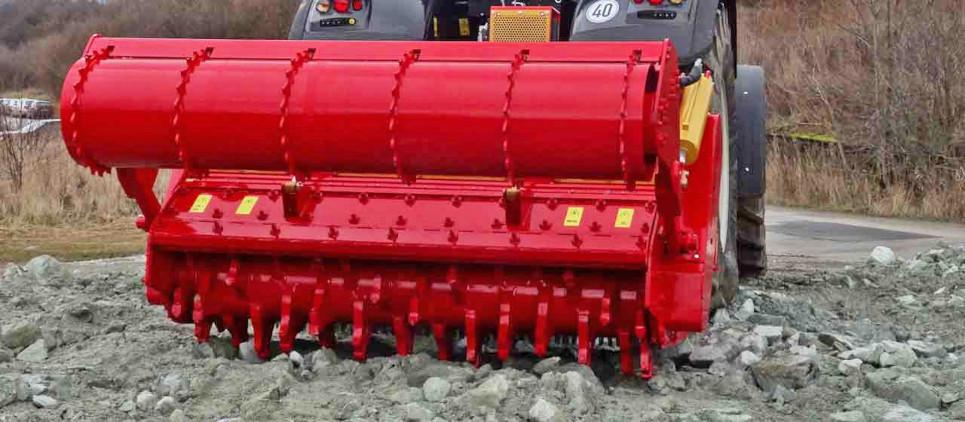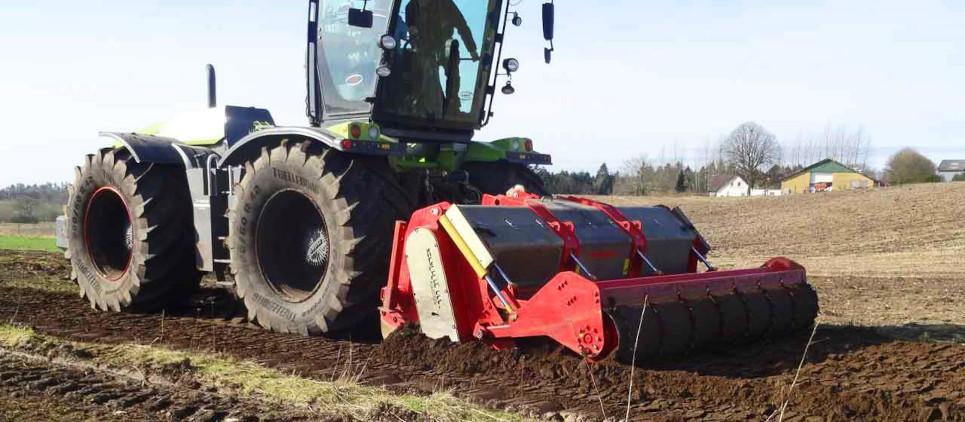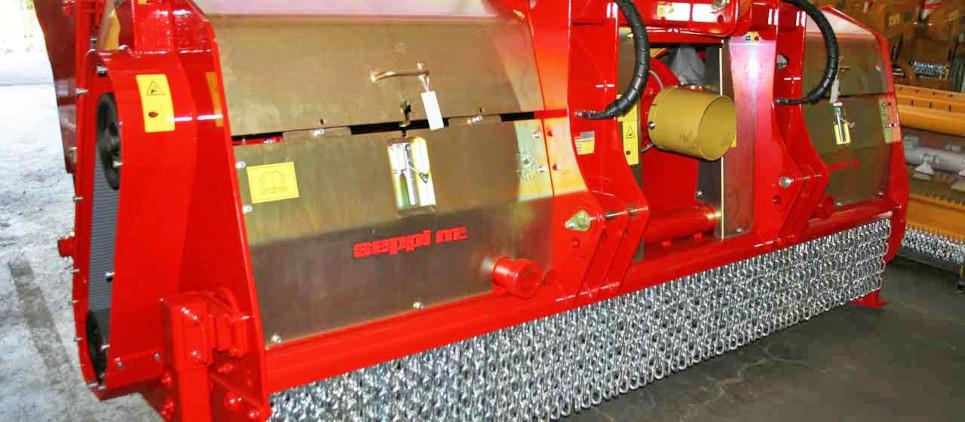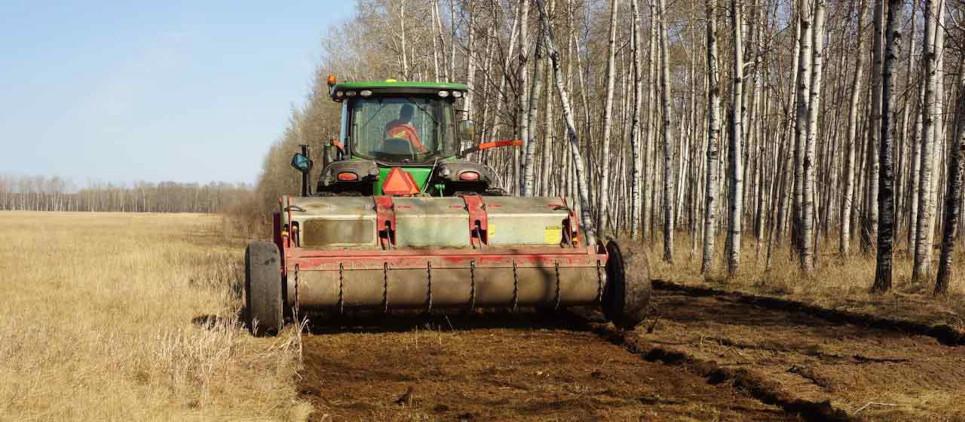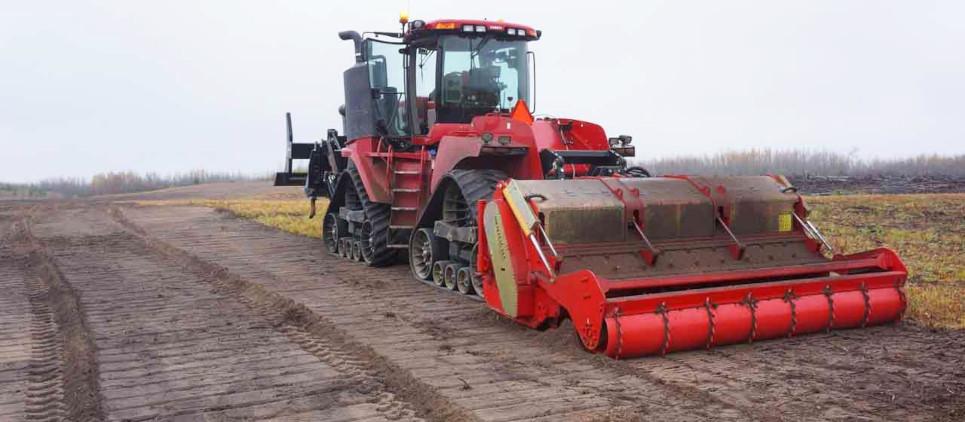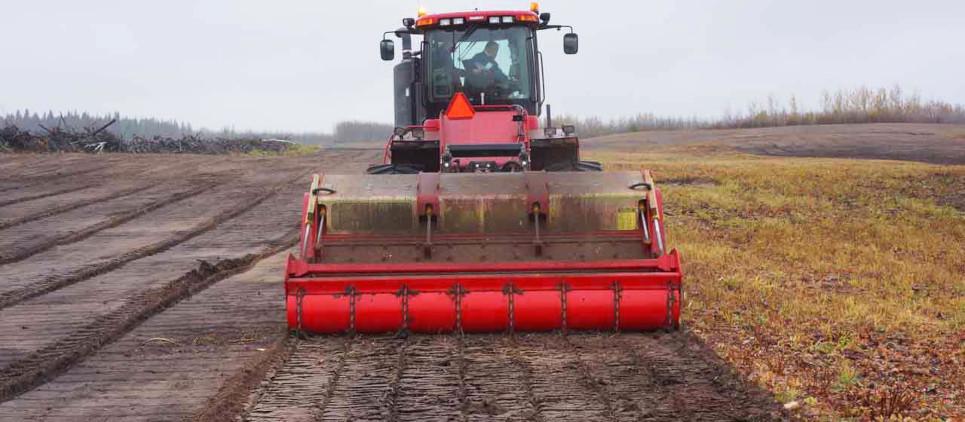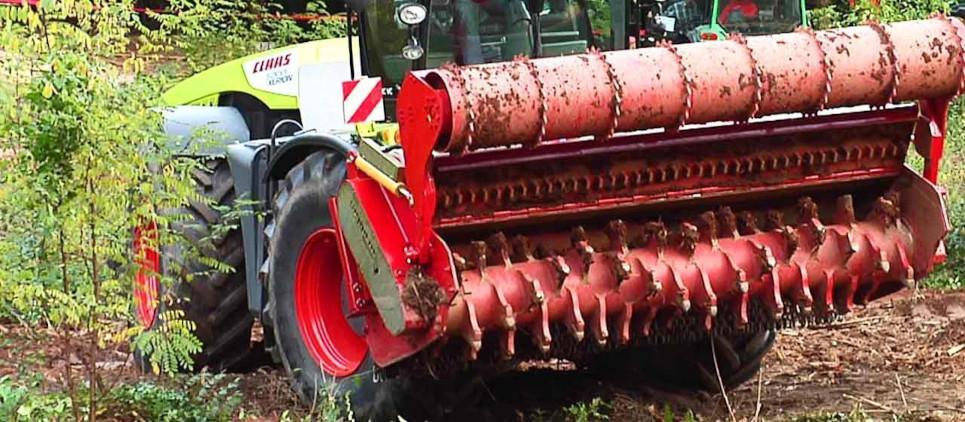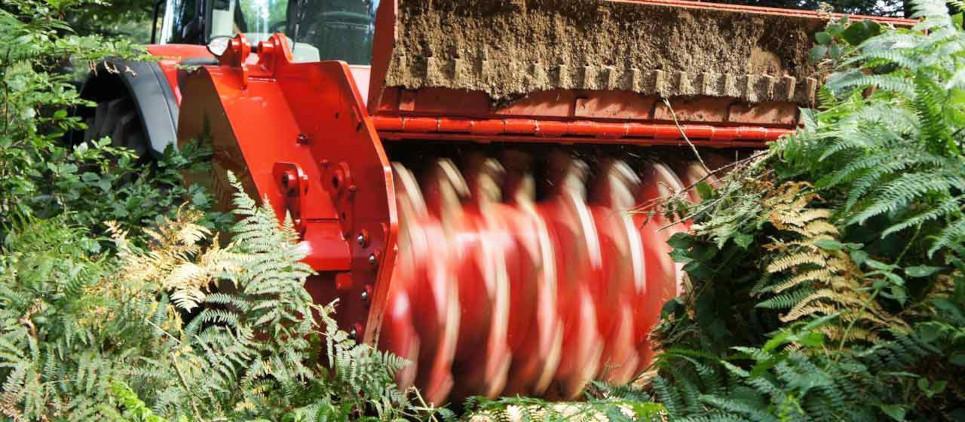 All in one - MAXISOIL!
The SEPPI MAXISOIL is a multifunctional tiller-mulcher. It tills soil and roads, mills stumps and mulches wood. It is ideal for maintaining dirt roads, for land reclamation, for the preparation of ski slopes, to clean up slash after felling operations.
MAXISOIL mulcher is suitable for tractors with a power class between 300 and 450 HP. The patented rotor V-LOCK has an optimised combination of new ULTRA MONO PROTECT + MONO & ULTRA MONO EXTREME fixed hammers with tungsten carbide inserts. The machine is fitted as standard with a transmission cooling system integrated with the remote temperature control device that eliminates the risk of overheating of the transmission if the work is interrupted. Double CARBONCHAIN gear belts provide high strength and length stability with high flexibility. The frame is fully protected with interchangeable Hardox® wear-proof plates. In standart version is ADAM™ cardan alignment system to improve how the machine adapts to the soil. This SEPPI ''angular compensation'' feature is used to protect the cardan shaft and the tractor PTO and MAXISOIL from unnecessary stress caused by differences in soil. Adjustable crushing bar and grill to obtain the desired degree of crushing and hydraulically adjustable hood are also the basic features.
The biggest forestry tiller and stone crusher MAXISOIL 350 in the world: Following a request from our North American operators, we developed a mulcher-tiller-crusher with extreme dimensions. Following successful tests, we can now present the MAXISOIL 350 tiller-crusher with unprecedented dimensions. Thanks to its sturdiness and advanced know-how, a powerful, safe and reliable machine with top operating efficiency levels has been created.
The powerful MAXISOIL is equipped with a water injection system to bind and stabilize the soil and cool the hammers. Hydraulic controlled roller (option): down as compacting roller / depth control, up usable as guard frame
Available working width: 250, 350 cm [ 98", 138" ].
APPLICATIONS:
Crushing stones on roads, farms and other areas
Creation and maintaining gravel roads
Land clearing in the oil and gas industry
Brush on construction sites
Maintaining of power and communication lines
Improve arable fields and other land
Prepare soil for (re)planting
Vegetation management
Clearing forests after harvesting wood
Right-of-way clearing
MAXISOIL - STANDARD VERSION
Crushes stones up to 50 cm [20"] Ø, mulches wood up to 50 cm [20"] Ø
Tills the soil as deep as 35 cm [14"] and deeper, depending on working conditions
Working speed 0-2 km/h
Rotor V-LOCK with combination of fixed hammers ULTRA MONO PROTECT + MONO & ULTRA MONO EXTREME, anti wear hammer support​
ISO 3-point rear linkage cat. 3 & 4 central fixed
Gearbox 1000 U/min with integrated cooling
Dual side CARBONCHAIN gear belt drive
Integrated torque limiter
ADAM™ alignment system
Chassis made of wear-resistant steel with internal replaceable plates
Tempered counterknives, anvil bar and crushing grid
Hydraulically operated hood
Chain protection
Narrow in-depth skids
OPTIONS
PTO drive shaft
Hydraulically operated compacting roller, also suitable for depth control
And other options of choice.