STARSOIL hyd
Forestry mulcher and tiller for hydraulic machines
200-350 bar - 230-500 l/min [2900-5076 psi |61-132 gpm]
Hydraulic drive with universal attachment
Crushes stones up to 30 cm [12"] Ø
Mulches wood up to 40 cm [16"] Ø
Tills the soil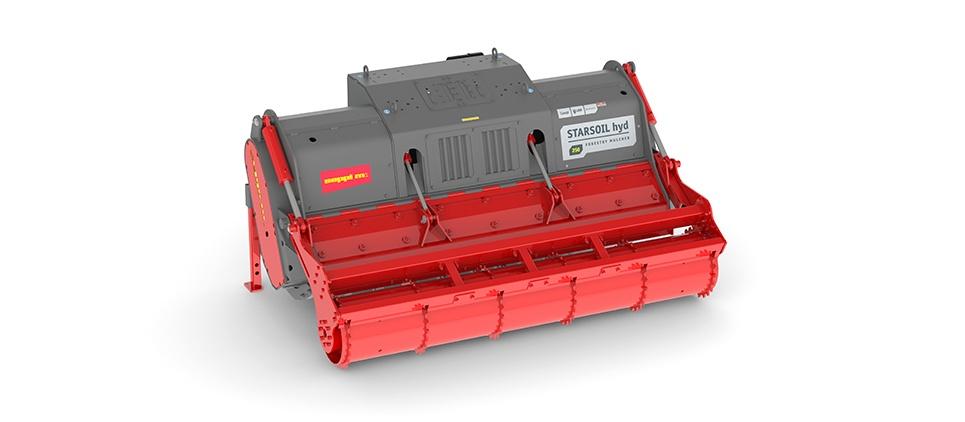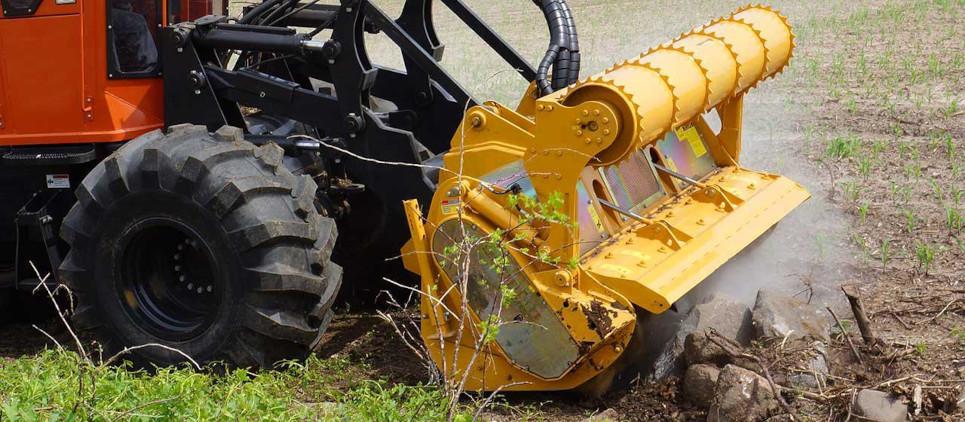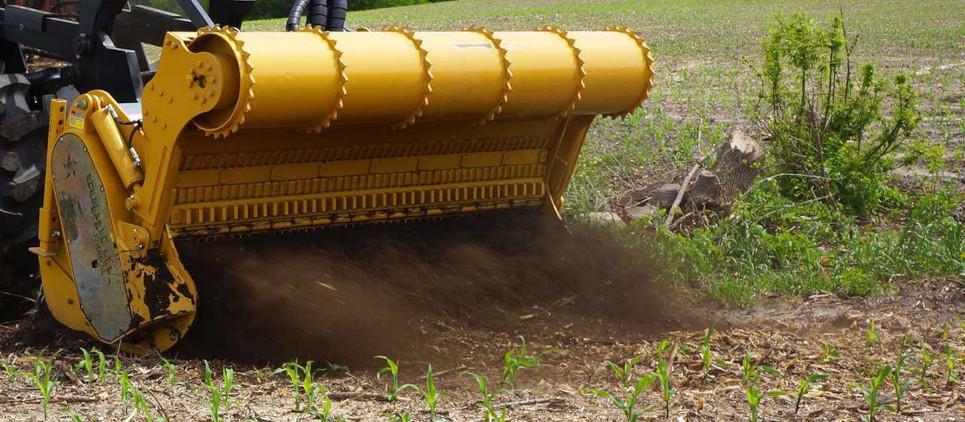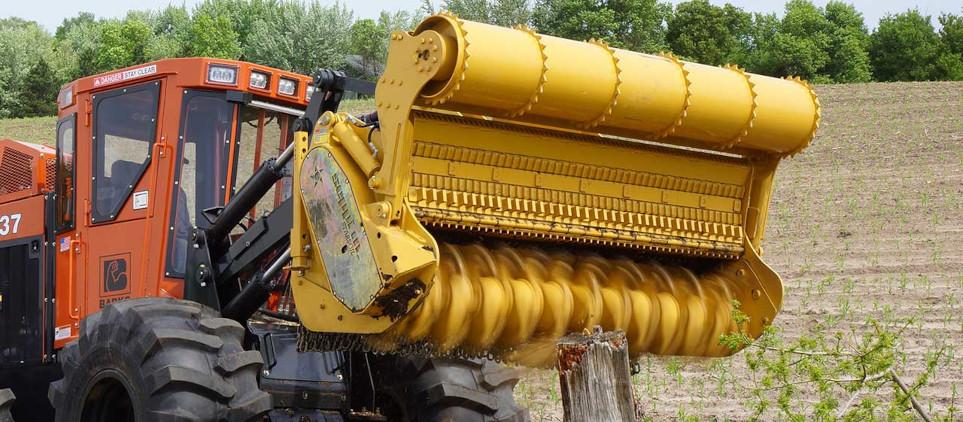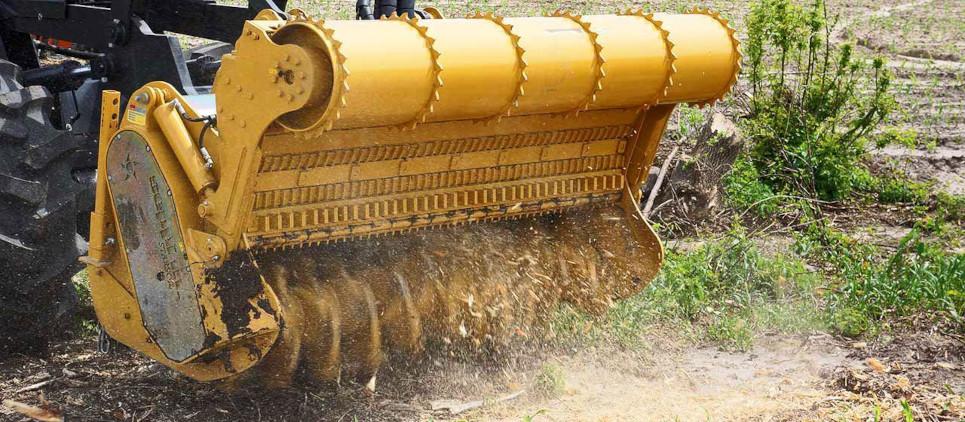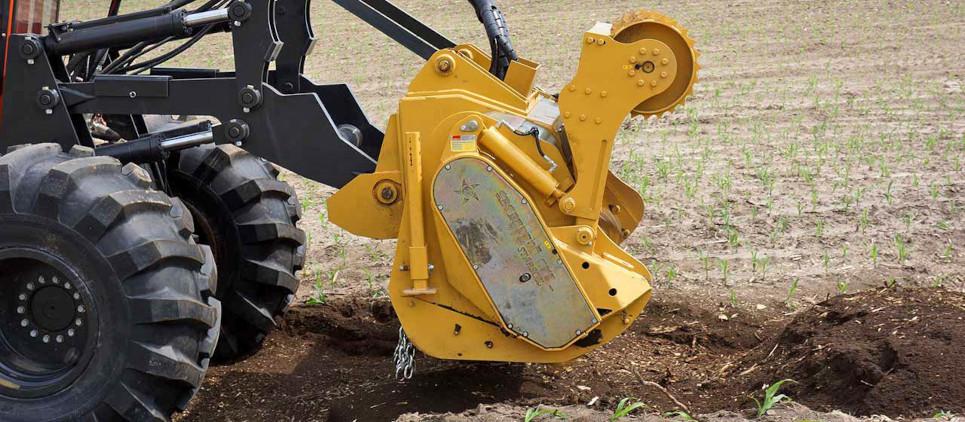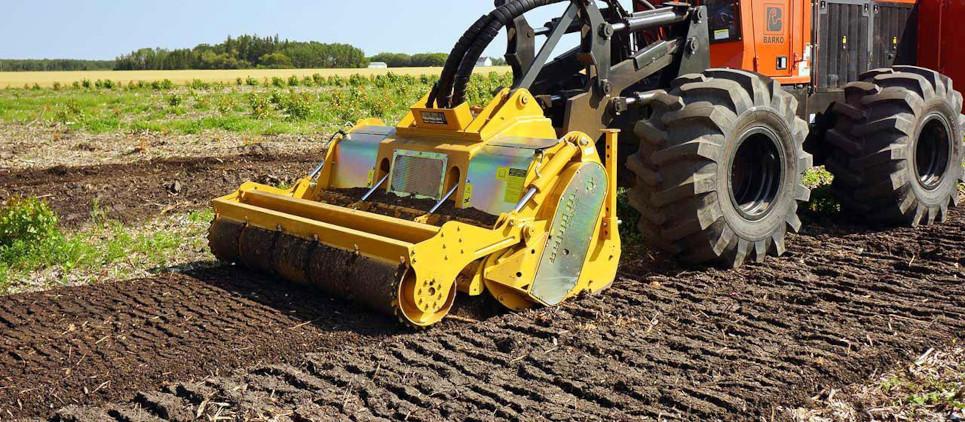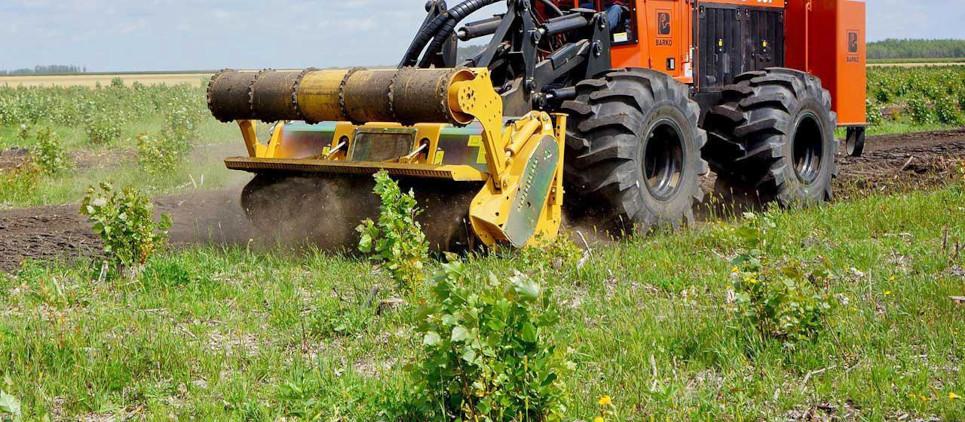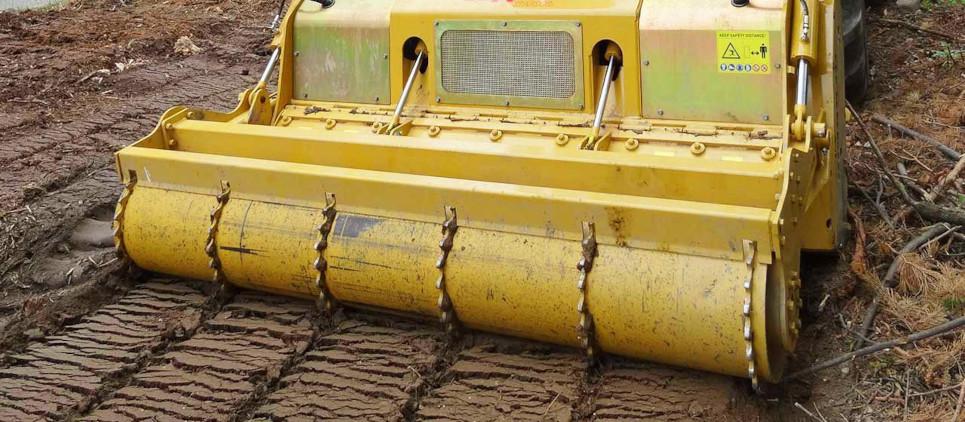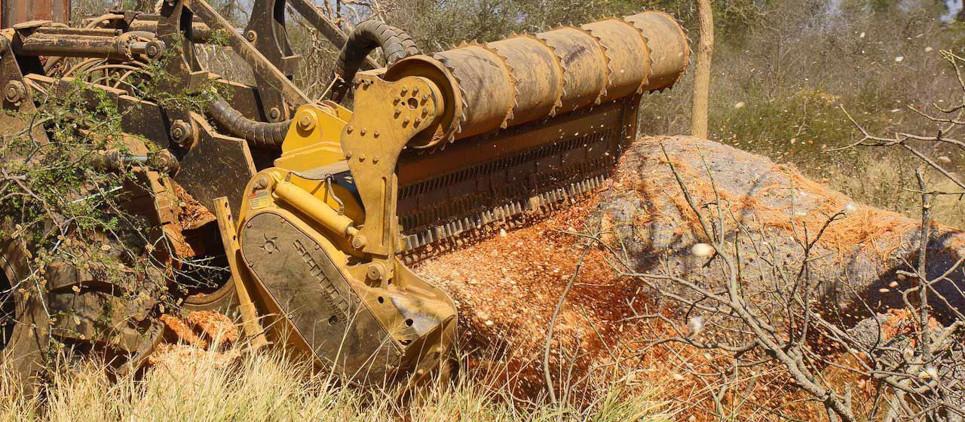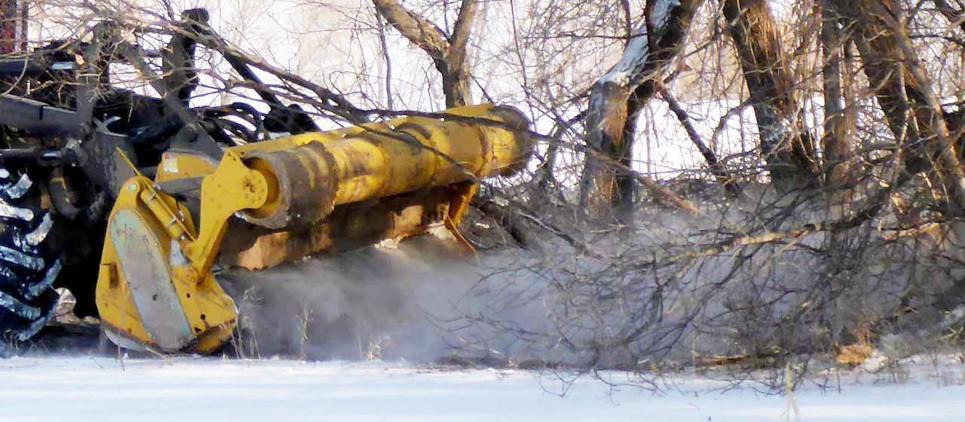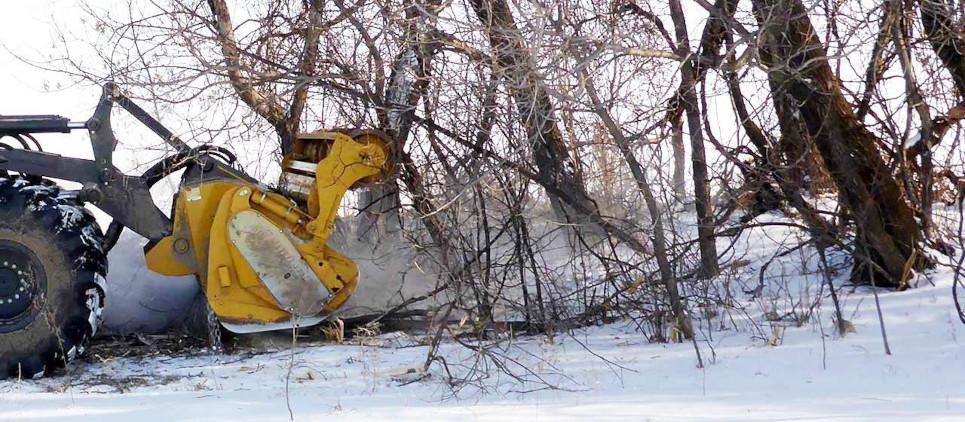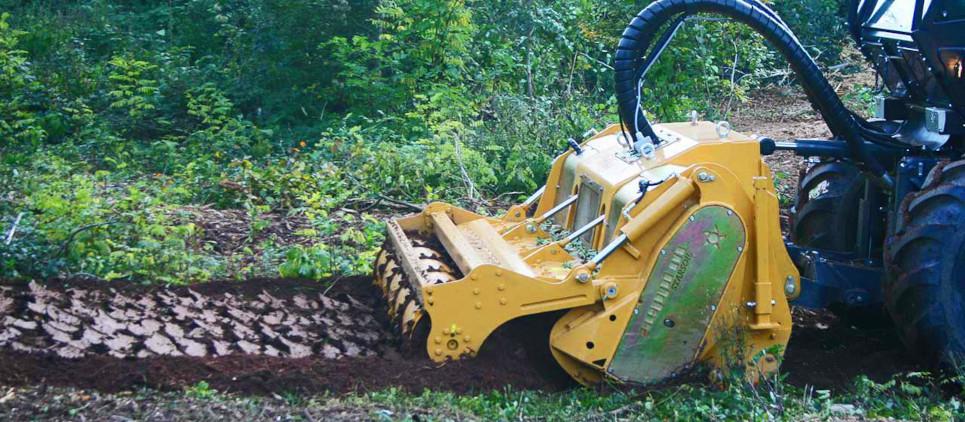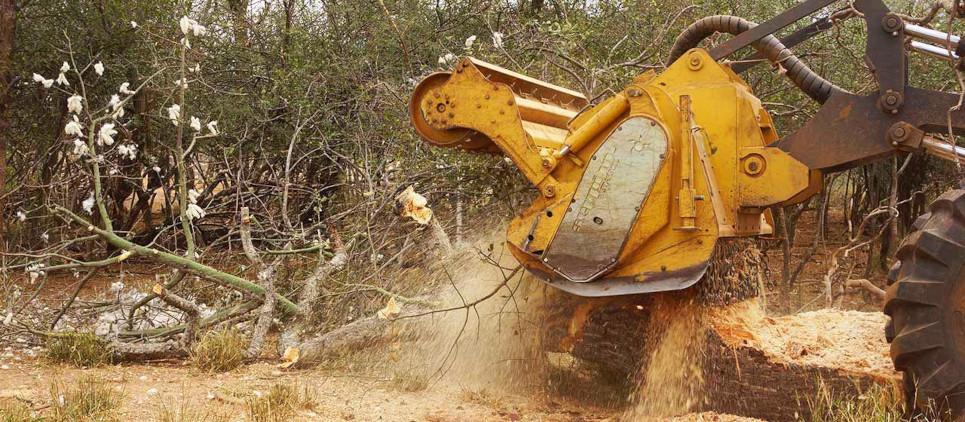 The SEPPI M. mulcher & shredder STARSOIL hyd is a multifunctional tiller-mulcher for above and below ground mulching of wood, stumps and roots, road maintenance and construction, tilling of soil, and stone crushing. It is designed for high hp tracked and wheeled prime movers. With dual parallel gear transmission, integrated cooling, variable speed motors, and carbide hammers, the SEPPI STARSOIL hyd works to a depth of 40 cm [16"], mulches wood up to 40 cm [16"] Ø and crushes stones up to 30 cm [12"] Ø.
The result of 75 years of innovation: more power, longer lifetime, more productivity!
STARSOIL hyd features a reinforced frame made of wear-resistant steel AR 400. This versatile soil tiller is suitable for hydraulic machines, high HP track and wheeled carriers with power classes between 150 and 250 HP (200-350 bar / 3,000 - 5,075 psi). It is equipped with a hydraulic system with 2 hydraulic motors M-BOOST™ for high pressure and high oil flow. Speed adjustment & display in cabin. The drive design with integrated cooling (with panel to monitor and control oil temperature) and with spur gear motor is especially slim and space saving. Equiped is the STARSOIL with the new generation patented rotor V-LOCK with efficient tool combination of the new type, ULTRA MONO PROTECT and MONO EXTREM with additional tungsten carbide inserts at points most subject to wear. The SEPPI STARSOIL hydraulic has versatility and high performance with minimum energy consumation thanks to its lightweight construction (2900 - 3500 kg / 6,500 - 7,600 lbs). Available with compacting roller with hydropneumatic levelling or with hydraulic guard frame.
Available working widths: 225, 250 cm [89", 98"].
APPLICATIONS:
Crushing stones on roads, farms and other areas
Creating and maintaining gravel roads
Land clearing for the oil and gas industry
Brush on construction sites
Maintaining power and communication lines
Improving arable fields and other land
Preparing soil for (re)planting
Vegetation management
Clearing forests after harvesting wood
Right-of-way clearing
STARSOIL hyd - one machine for everything.
STARSOIL hyd - STANDARD VERSION
Crushes stones up to 30 cm [12"] Ø
Mulches wood up to 40 cm [16"] Ø
Tills the soil as deep as 40 cm [16"] and deeper, depending on the working conditions
Working speed 0-5 km/h
Rotor V-LOCK: combination of tungsten carbide tips hammers ULTRA MONO PROTECT + MONO EXTREME
Anti-wear hammer support
Bolt-on-rotor shaft
Universal attachment interface for hydraulic machines
Double drive with parallel gear transmission, integrated cooling circuit
Prepared for 2 hydraulic motors of choice
ISOBUS system (temperature, cooling, hour counter) - with ISOBUS terminal
Chassis made of high tensile and wear-resistant steel AR400 with internal replaceable WEAR PLATES
2 rows of tempered COUNTER CUTTERS; adjustable anvil bar and crushing grid
Hydraulically operated hood
Narrow in-depth skids
Front and rear protection with chains
Colors: red RAL3020 & charcoal RAL7021
OPTIONS
Hydraulicaly operated compacting roller for depth control, may also be used as guard frame incl. roller scraper
Hydraulic guard frame with tools
Skids for on-surface work instead of standart skids
2 automatic variable displacement motors M-BOOST™
Attachment interface for loaders, dozers and prime movers of different brands
And other options of choice.