Please let us to introduce you a new look beginning spring of 2021!
For many years ago, Seppi machines have been recognized by their Red and Yellow colors. The PTO driven equipment, machines typically connected to Ag-tractors, will soon display our new look.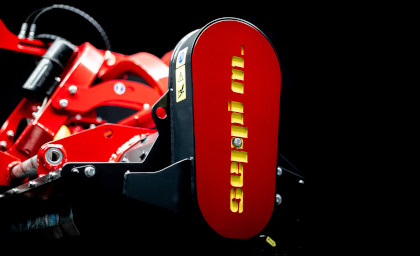 The powerful red will be reduced to a few important elements, while the main body of the products will have a new color, a dark charcoal black. The new coating, in a mat dark hue, creates a strong contrast to the remaining red elements and highlights their functionality. As a strong identifier, the transmission covers will remain red with the typical laser-cut Seppi logo in yellow.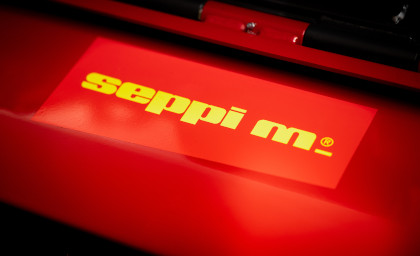 The new charcoal paint is derived from the look of the raw steel and sends a signal of strength, one of the core values of the Seppi product. This is a brilliant eye-catcher and is also very practical as the natural wearing-related loss of color on parts of the machine will be less visible. The product will keep its stylish look and value for much longer.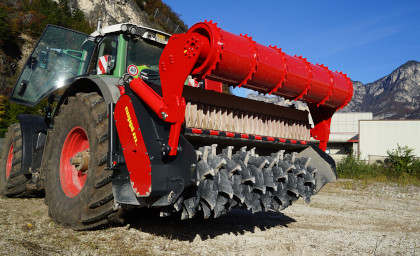 The elements that are kept in the traditional red are mostly those that represent the very special Seppi character, i.e., adjustable hood, side shift, special supports or guard frames. The signature color brings the components functionality to the attention of the user and improves visibility and passive safety.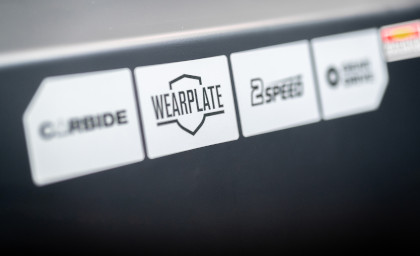 Furthermore, the products will be distinguished with clear model name decals and a series of graphical decals with technical advantages. These "features logos" are meant to give information about the hidden but important features customers love about their SEPPI M. machine.
Coming soon in spring 2021, the Seppi M products will sport the new look at Seppi dealers throughout Europe. To get an insight of what you can expect visit our website at seppi.com and follow our Facebook and Instagram accounts. We will be happy to read your comments.