MINIFORST pick-up
Mulcher with pick-up device 80-120 HP
Strong pick-up mulcher for cultivations with very thick and bulky wood, like olive and citrus
Mulches wood up to 20 cm [8"] Ø and occasionally larger diameters
RIC - Radial Interference Cut rotor with carbide-tip-hammers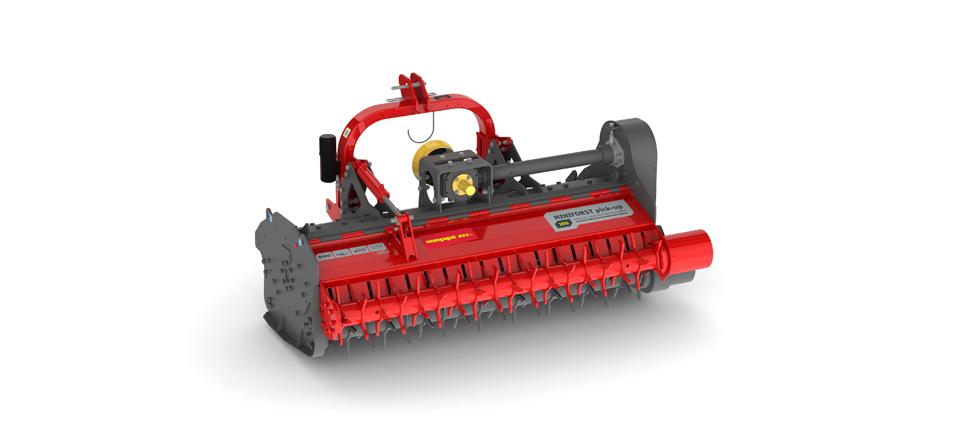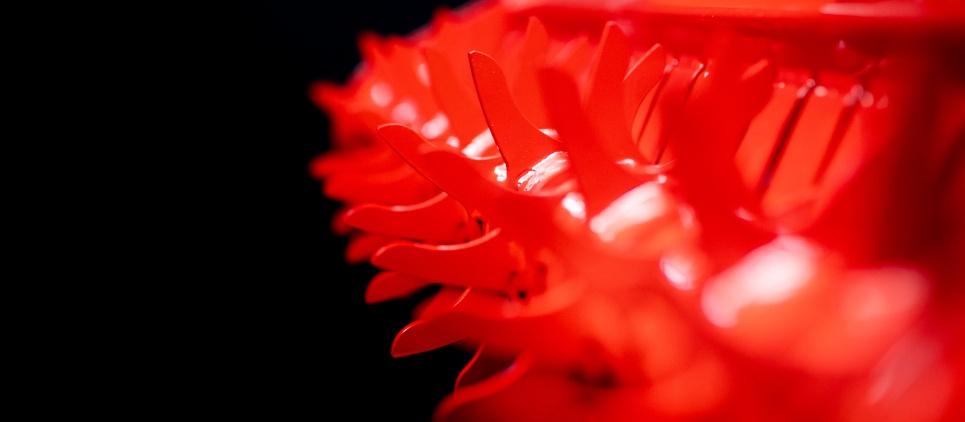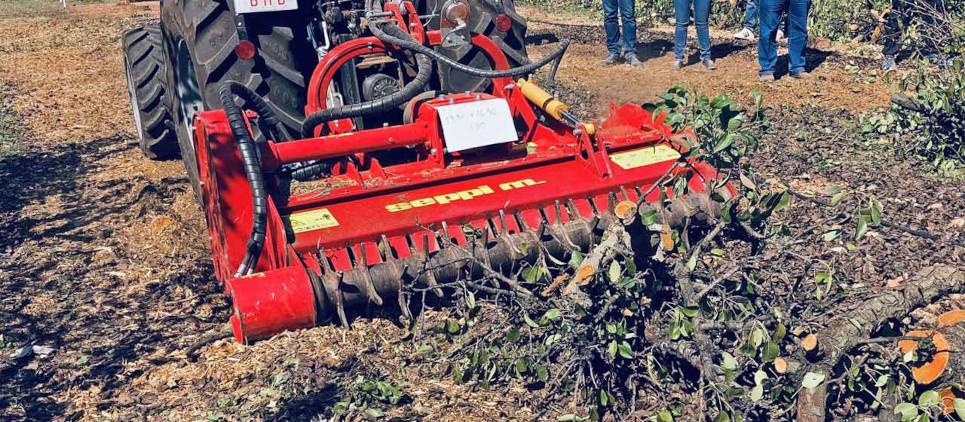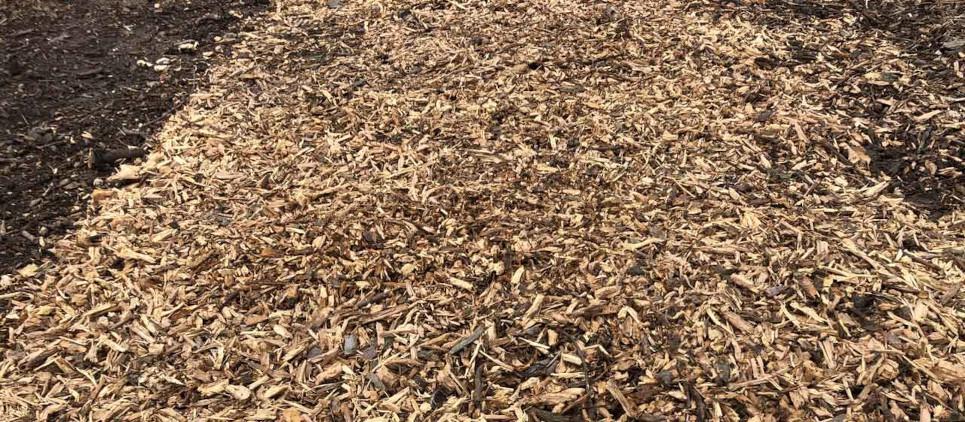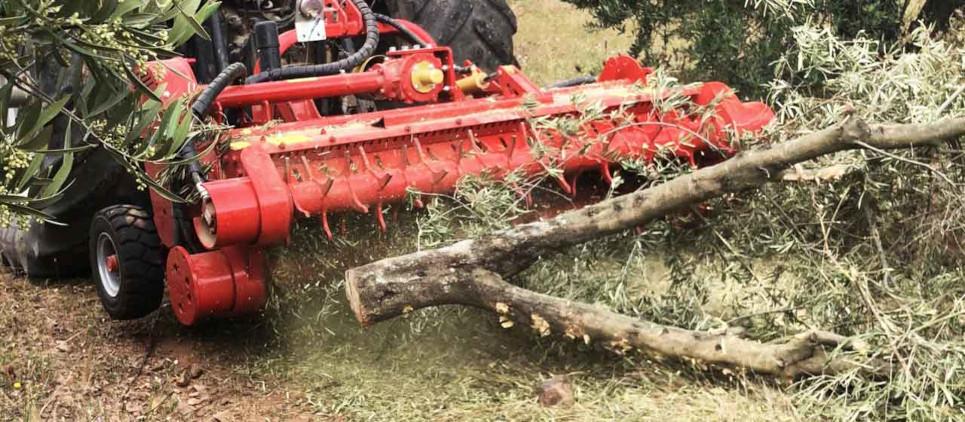 Certain crops produce very high quantities of prunings. This can cause big problems when it is time to mulch them. Burning is often illegal and is always bad for the environment. The SEPPI Miniforst Pick-Up Mulcher provides a perfect solution – picking up the prunings with a pick-up reel at ground level and, if needed, reinforcing the feed into the machine with an optional top reel. This results in a fast biodegradation, just one cultivation cycle.
The SEPPI MINIFORST pick-up mulcher is particularly suitable for olive, citrus, walnut and almond cultivations and stony conditions
- fast working
- collecting and fine mulching - MINIFORST pick-up mulches finely 100% of the prunings in one single pass
- different tools of choice - long fixed hammers lifetime
- prunings are lifted from the ground and processed through a screen; therefore no contact between the hammers and stones.
SEPPI MINIFORST pick up casing is very resistent, made of high-tensile steel. Counterknives inside the casing will give a perfect result when mulching. Standart is the mulcher equiped with the Pick-up kit for material feed with grid inclusive pick-up rotor. The mulching rotor with tungsten carbide fixed hammers is very agresive and resistent. MINIFORST pick-up mulchs grass, brush and wood up to 20 cm [10"] in diameter and more. Standard euipped with RIC - Radial interference cut rotor (patent SEPPI M.), upper pick up rotor, motor and flow control. Additional pick-up kit (option), consisting of frame with lower pick-up rotor, adapted skids, motor and hydraulic system with flow divider and pressure gauge for easy control of the pick-up movement.
Available working width: 150, 175, 200 cm [ 59", 69", 79"].
MOST COMMON AREAS OF USE
Citrus cultivations
Olive plantations
Almond and walnut cultivations
MINIFORST pick-up - STANDARD VERSION
Mulches wood up to 20 cm [8"] Ø and occasionally larger diameters
RIC- Radial Interference Cut rotor with SUPER MONO TIP hammers with tungsten carbide tip
4 rows of replaceable tempered counter cutters
Working speed 0-7 km/h
ISO 3-point rear linkage central fixed cat. 2 (for pushed machines only)
540 rpm gearbox with freewheel and through shaft
Input shaft 1 3/8" Z=6
Transmission with 5 belts
Hydraulic hood with pick-up rotor, includes motor and hydraulic system with flow control
Pick-up Rotor driven by tractor hydraulics; Required hydraulic flow: 20 l/min [5,3 gpm]
Support skids, adjustable in height
Support roller with serrated metal wheels, adjustable in height
Colors: red RAL3020 & charcoal RAL7021
OPTIONS
PTO drive shaft
ISO 3-point linkage central fixed cat. 1 & 2
Front attachment
Lower pick-up kit: frame with lower pick-uprotor, adapted skids, motorand hydraulic system with flow divider and pressure gauge for easy control of the pick-up movement
1000 rpm gearbox
Rubber gauge wheels instead of roller
And other options of choice.