SMO avs
offsetting mulcher
50-120 HP
Strong road side mulcher for any working position.
Mulches grass and prunings up to 7 cm [2.8"] Ø
Hyd. positioning from +90° to -50°
Hyd. side shift to the right up to 361 cm [142"]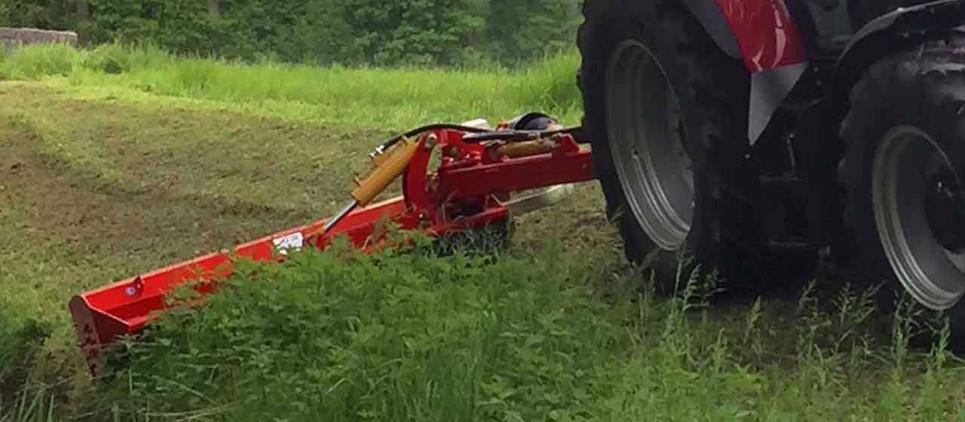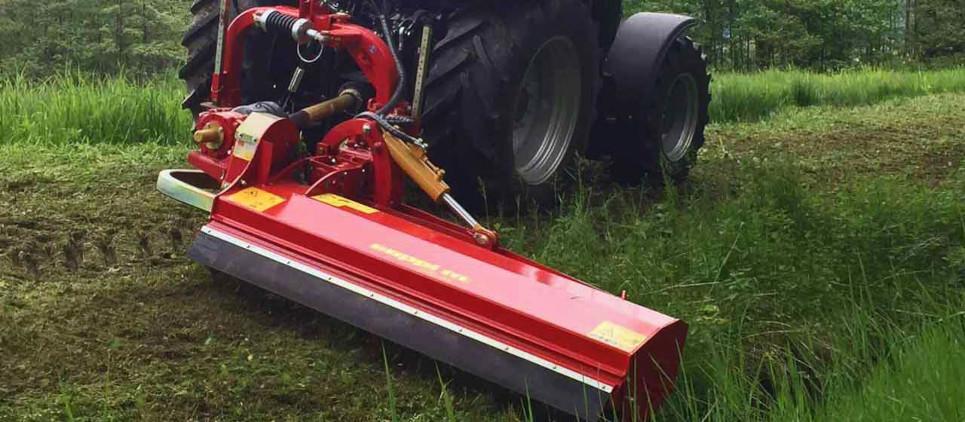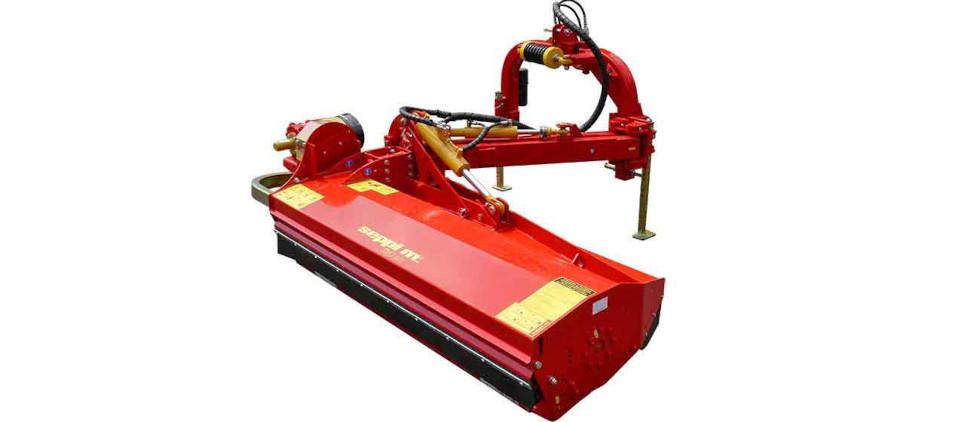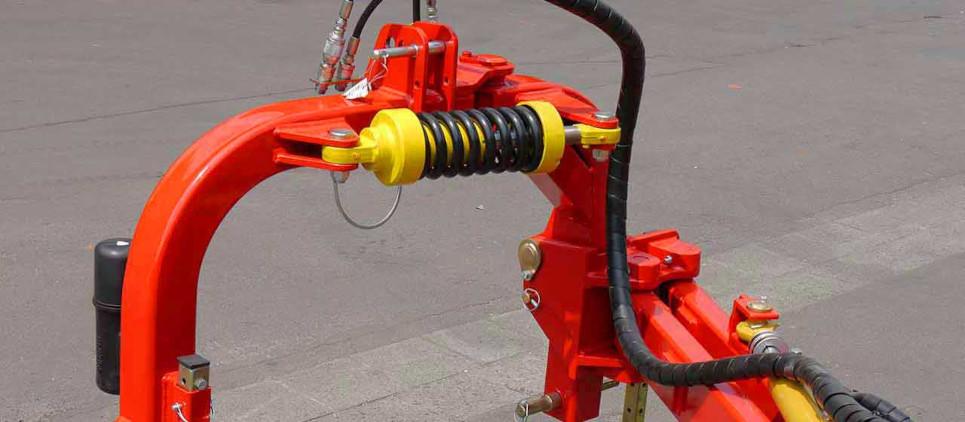 SMO avs is a very strong offsetting mower. It mulches grass and brush up to 7 cm [2.8"] in diameter. Hydraulic angling and hydraulic side shift make it possible to work in many different positions and situations. It is thus suitable for the maintenance of greenspace such as slopes, road sides, or of steep orchards and vineyards and also in forestry. As by all the SEPPI flail mulching mowers, it is possible to adjust the height of cut and the degree of mulching. Counterknives inside the casing will give a perfect mulching result.
The offsetting mulcher SMO avs can be hydraulically angled from +90° to -50°, indepentently from the side shift. Maximum side shift is 180 cm [71"]. With maximum side shift the mulcher can reach up to 361 cm [142"] to the right of the tractor center line, depending on the working width.
The safety breakaway system FLEX-SAFE™ in standard version prevents breakage of the linkage. Articulated attachment frame allows dynamic flexation.
Available working width: 175, 200, 225 cm [69", 79", 89"].
STANDARD VERSION
Mulches grass and bushes up to 7 cm [2.8"] Ø
Standard rotor with flails
≤ 200: SMO · ≥ 225: SMW
Working speed 1–8 km/h
ISO 3-point rear linkage, cat. 2
Safety breakaway FLEX-SAFE™
Hyd. positioning from +90° to -50°
Hyd. side shift to the right
540 rpm gearbox with cross shaft
Input shaft 1 3/8" Z=6
Number belts
up to L=200: 4; from L=225: 5
Adjustable rear hood
Front protection: metal flaps
Support roller adjustable in height 5 cm [2"]
Colour: red RAL 3020
OPTIONS
PTO shaft with freewheel
Rotor with Y knives
Roller scraper
Lateral support rollers 160 mm [6"] Ø
​And other options of choice.