SMO
universal flail mulcher
50-120 HP
The mulcher classic with wide side displacement.
Mulches grass and prunings up to 7 cm [2.8"] Ø
Parallel linkage side shift central/right 73 cm [28"]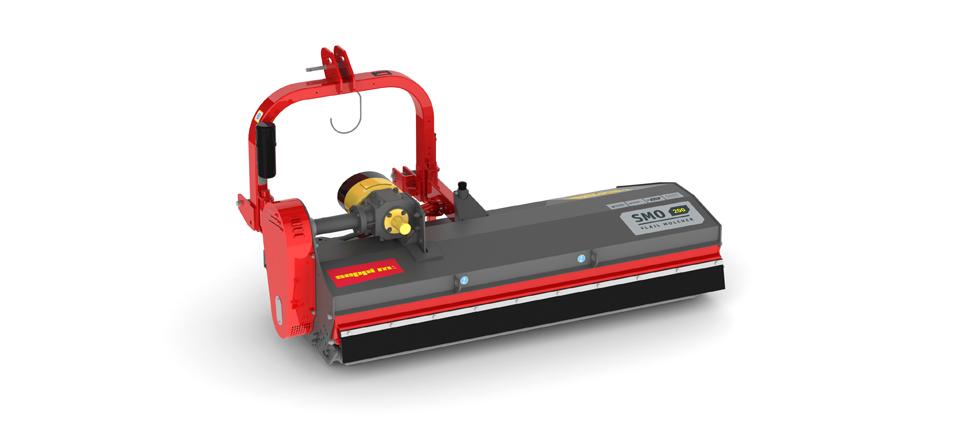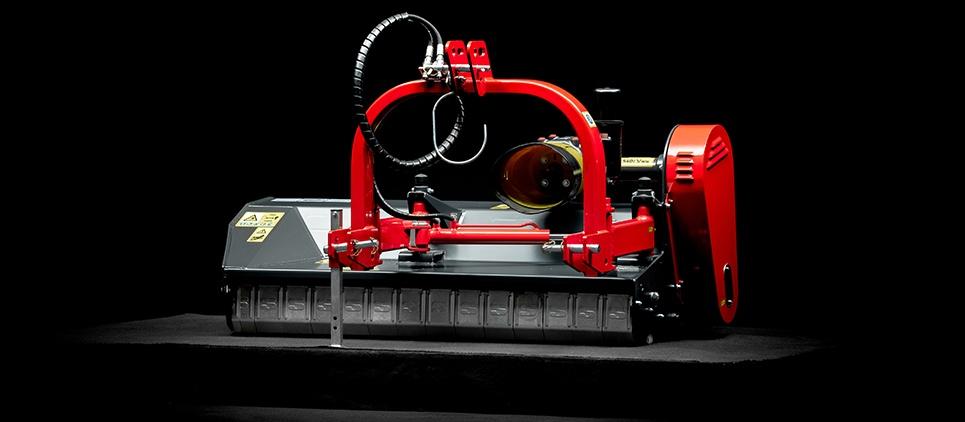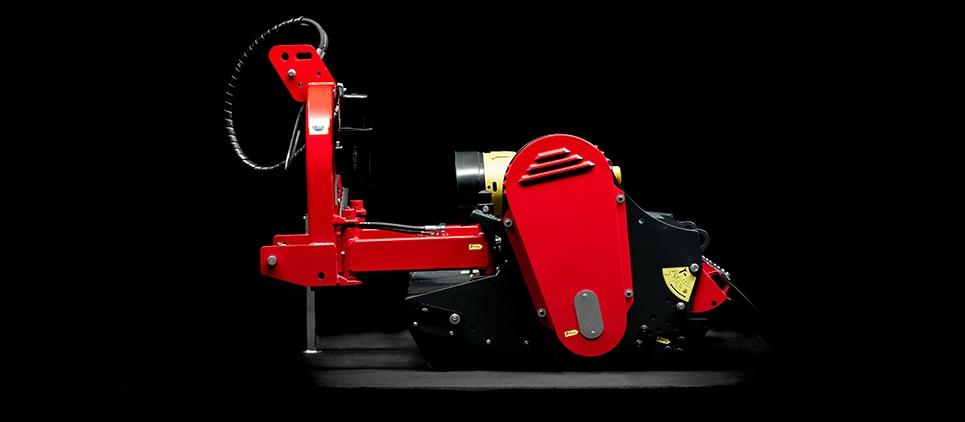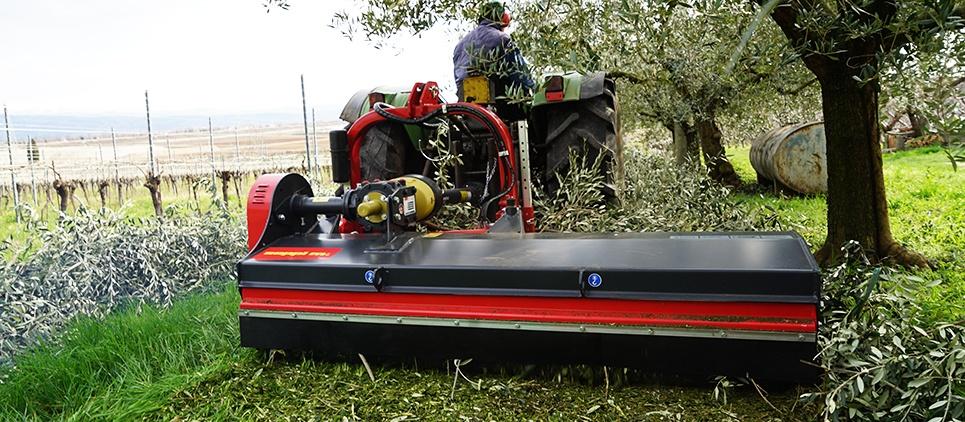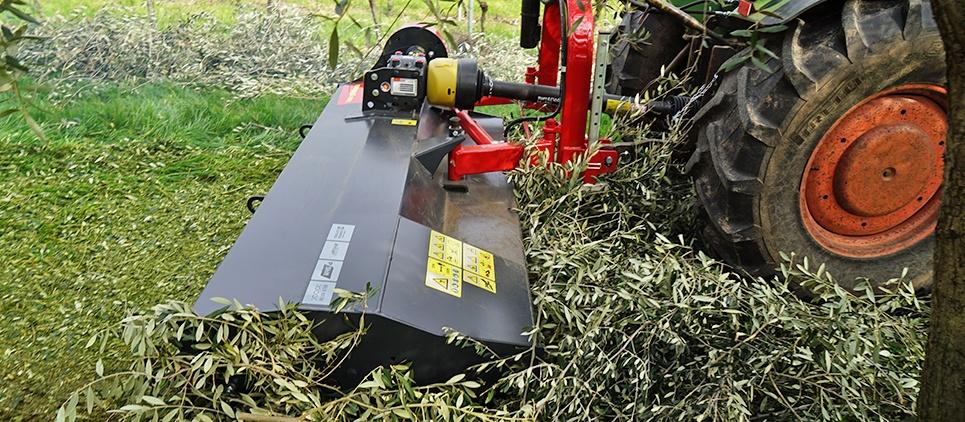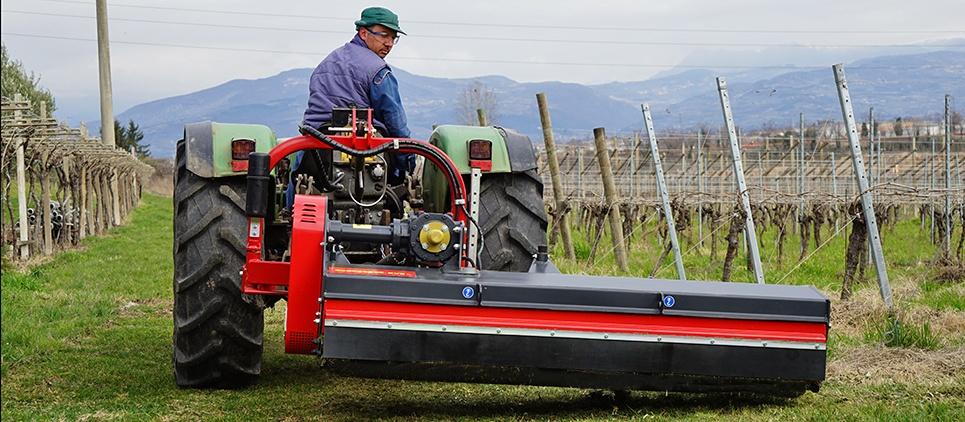 The flail mulcher SMO has all the qualities of a perfect mower for vineyards and orchards. For over 40 years, the SMO mulching mower has worked to the satisfaction of professionals around the world.
The SMO flail mulcher is equipped with a linkage with hydraulic side shift. The total displacement is 73 cm [28.7"].
Helical distributed and high resistant flails for universal use are for high cutting quality and uniformly distributed power. SMO casing is very resistant, made of high-tensile steel. A double row of counter-cutters inside the casing will give a perfect mulch. The adjustable roller with double tapered roller bearings ensures a long life and low maintenance costs. An adjustable large diameter roller positioned close to the rotor improves mulching on uneven ground and prevents scalping. The SEPPI SMO mulcher can be supplied with pivoting rubber tires or metal front wheels.
Applications: in agriculture for orchards or vineyards, meadows, pastures, right-of-way management, creation of fire breaks, vegetation management, landscape maintenance, a.s.o.
Available working width: 150, 175, 200, 225, 250 cm [59", 69", 79", 89", 98"].
SMO - STANDARD VERSION
Mulches grass and prunings up to 7 cm [2.8"] Ø
Helical rotor with flails ≤ 200: SMO · ≥ 225: SMW
Working speed 3–10 km/h
ISO 3-point rear linkage ≤ 225: cat. 1 & 2 · ≥ 250: cat. 2
P-SHIFT parallel linkage side shift central/right
Gearbox with freewheel and through shaft ≤ 200: 540 rpm · ≥ 225: 1000 rpm
Input shaft 1 3/8" Z=6
Number of belts up to L=200: 4, from L=225: 5
Adjustable rear hood M-FLAP to set the degree of mulching, with rubber protection
Front protection: metal flaps
2 rows of tempered counter cutters
Reinforced support roller, adjustable in height by 5 cm [2"]
Colors: red RAL3020 & charcoal RAL7021
OPTIONS
PTO drive shaft
Rotor with Y-knives without shackles
Hydraulic side shift
Side shift central / left
Gearbox 540 rpm or 1000 rpm