Transmission
Vario Flow
This logo describes variable displacement hydraulic motors. Thanks to Vario Flow technology, the motor displacement can always be adapted to the hydraulic flow available from the excavator. The preformance of the machine is efficient and you keep the flexibility to be able to attach it to other operating machines as well.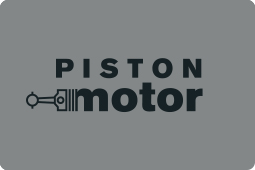 Piston motor
This logo indicates Seppi M. products that usa a high pressure piston hydraulic motors. The tools bearing this logo are ready to work at high performance in the most demanding situations.
M-BOOST
This logo indicates machines equipped with a hydraulic piston motors with automatic displacement of the motor. The M-BOOST technology from Seppi M.has all the qualities of piston motors and in addition has the advantage of being able to automatically adjust the torque delivered according to the power required in the specific use. Thus the motor always works in the optimal mode regardless of the size of the operating machine that drives it. M-BOOST mtors are always the best choice for high production!