SUPERSOIL
stone crusher - forestry tiller
250-390 HP
Crushes stones up to 40 cm [16"] Ø
Mulches wood up to 50 cm [20"] Ø
Tills the soil as deep as 30 cm [12"]
ADAM™ alignment system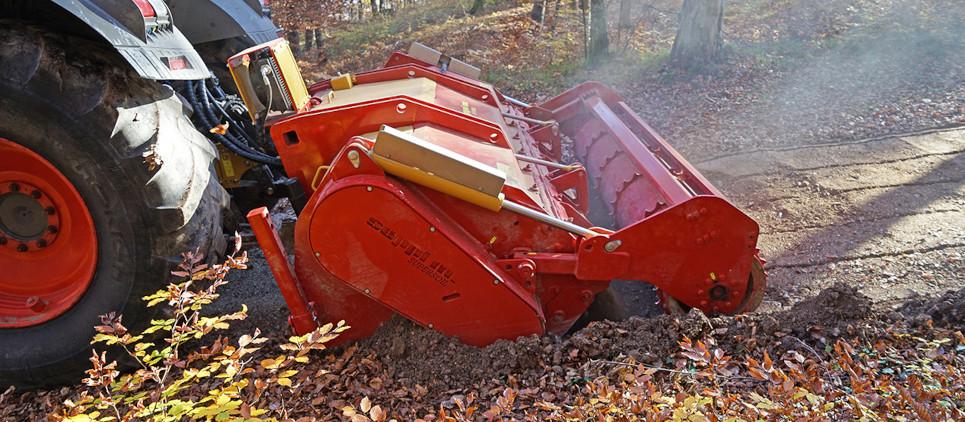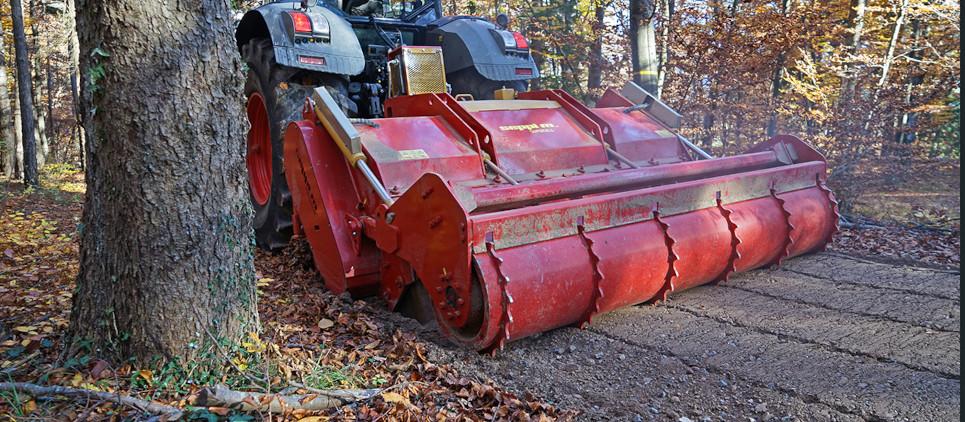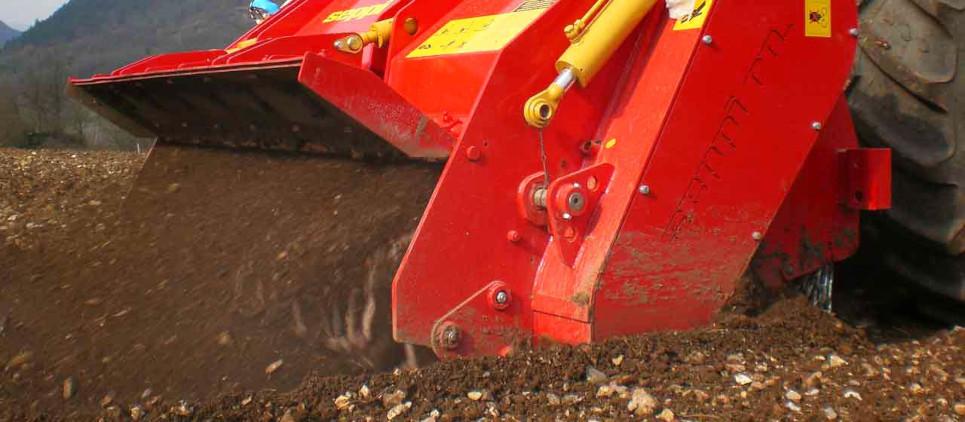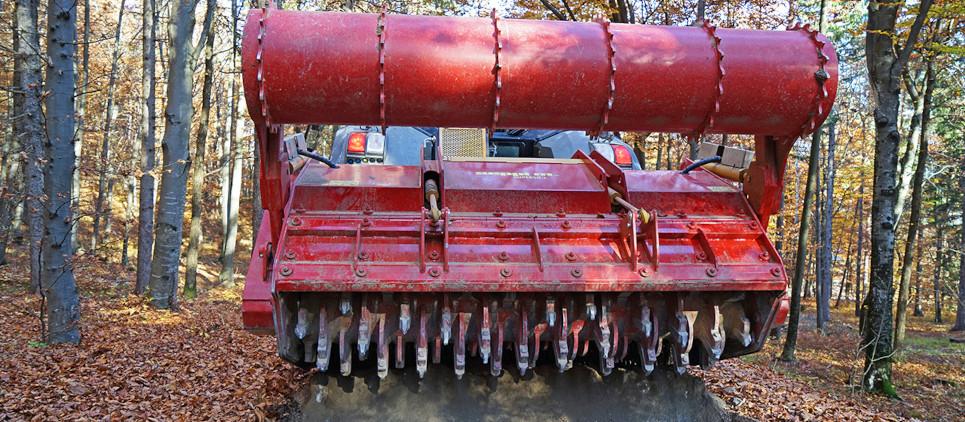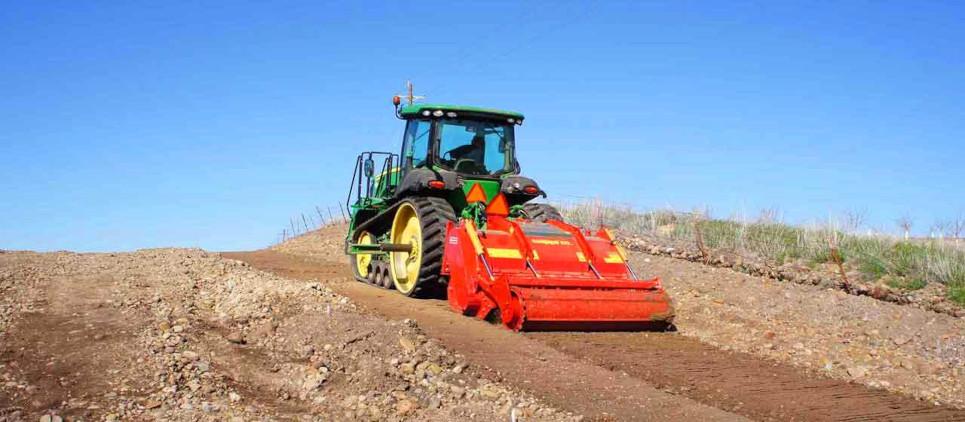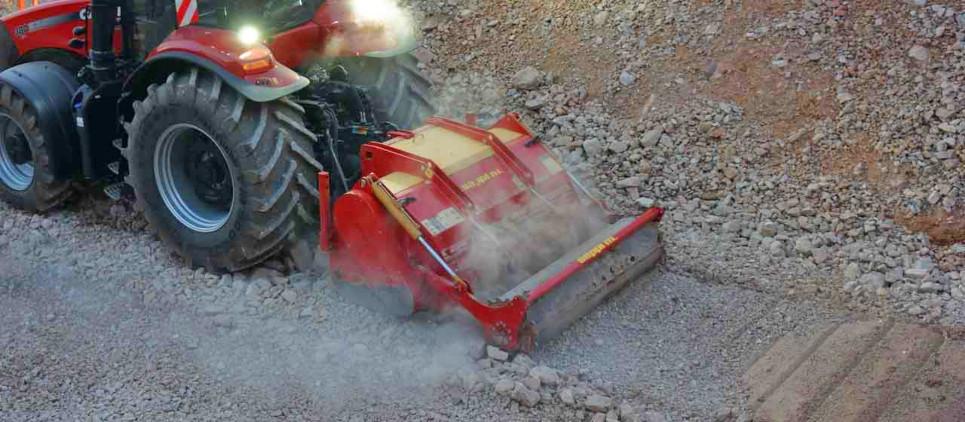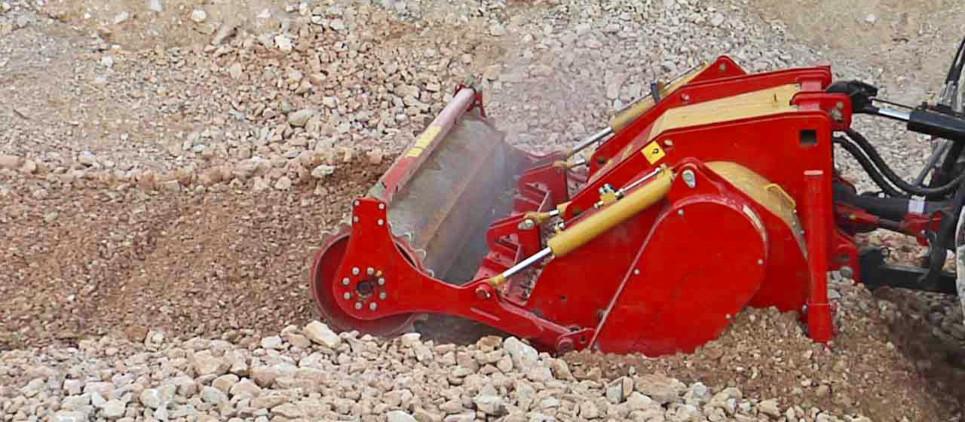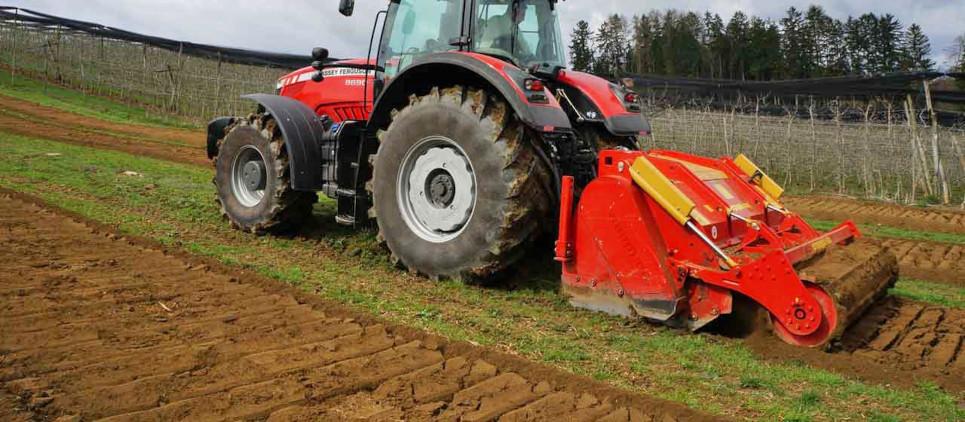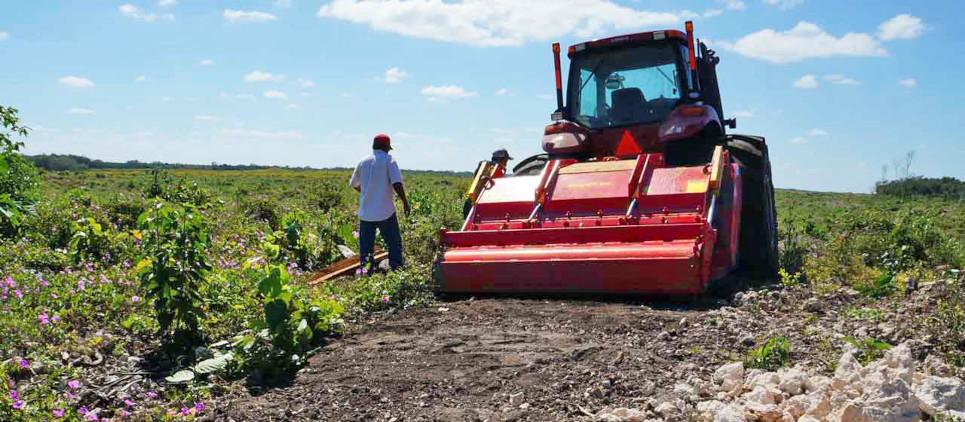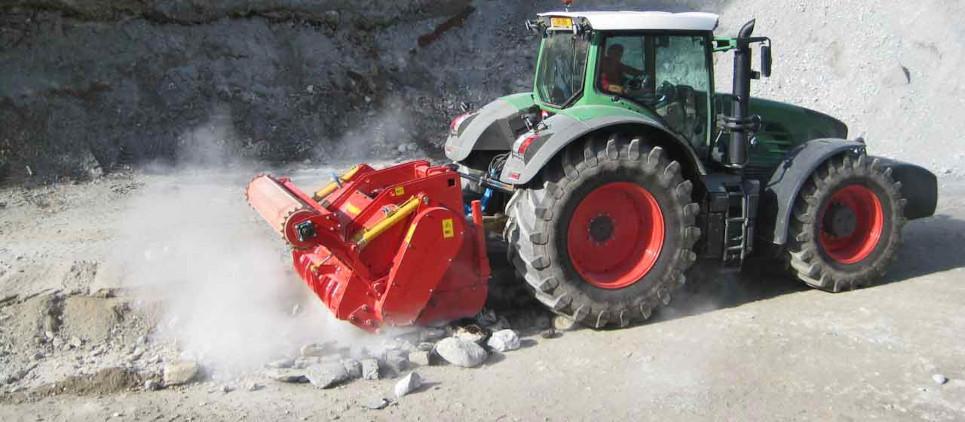 SEPPI Forestry tiller and soil stabiliser SUPERSOIL = more power, more lifetime, more productivity! May also till the soil at depth and mulch woods and grind stumps.
Basic SUPERSOIL features: Very strong frame, for a very long life with reinforced frame made of wearresistant steel AR400; Chassis with internal replaceable plates. New generation patented rotor V-LOCK with efficient combination of tungsten carbide tips hammers the new type, ULTRA MONO PROTECT + MONO & ULTRA MONO EXTREME. Hydr. operated compacting roller for depth control, may also be used as guard frame. Hydraulic controlled roller (option): down as compacting roller / depth control, up usable as guard frame. CARBONCHAIN gear belts provide high strength and length stability with high flexibility.
The SUPERSOIL innovative ADAM™ alignment system for PTO shaft is in standart version, to improve the adaptation of the machine to the soil. This feature of "angular compensation" is used to protect the cardan shaft and the tractor PTO from unnecessary stress caused by differences in soil.
SUPERSOIL - the powerful stone crusher and soil tiller incorporates the finely mulched material into the soil, where it will easily decompose. Even stones as large as 40 cm [16"] may be processed easily. The more passes, the finer the material. Usually, however, one pass already satisfies the user.
Available working width: 225, 250 cm [89", 98"].
APPLICATIONS:
Crush stones on roads, farms and other areas;
Create and maintain gravel roads;
Maintaining of power and communication lines
Grind building rubble on construction sites;
Rip and remove old layers of tarmac;
Reclaim land for agricultural use;
Improve arable fields and other land;
Prepare soil for (re)planting;
Clear forests after harvesting wood
And much more...
SUPERSOIL - STANDARD VERSION
Crushes stones up to 40 cm [16"] Ø
Mulches stumps and roots up to 50 cm [20"] Ø
Tills the soil as deep as 30 cm [12"] and deeper, depending on the working conditions
Rotor V-LOCK: combination of tungsten carbide tips hammers ULTRA MONO PROTECT + MONO & ULTRA MONO EXTREME
Antiwear knife supports
Bolt-on-rotor shaft
Working speed 0–2 km/h
ISO 3-point rear linkage cat. 3 central fixed
Gearbox 1000 rpm
Input shaft: 1 3/4" Z=20
Dual side CARBONCHAIN gear belt drive
ADAM™ alignment system - Hydraulic tilting of the mulcher with PTO shaft alignment while keeping equal and W-shaped PTO shaft angles
Hydraulically operated hood
Adjustable anvil bar & crushing grid to adjust the degree of crushing
Chassis made of wear-resistant steel AR 400 with replaceble wear plates
Narrow in-depth skids
Protection: double chains
Colour: red RAL 3020
OPTIONS
PTO drive shaft
Hydr. operated compacting roller, also suitable for depth control
Skids with dig in leading edge
And other options of choice.