MIDIPIERRE dt
Stone crusher
100-180 HP
The new rock crusher!
Crushes stones up to 20 cm [8"] Ø
Tills the soil as deep as 12 cm [4.7"]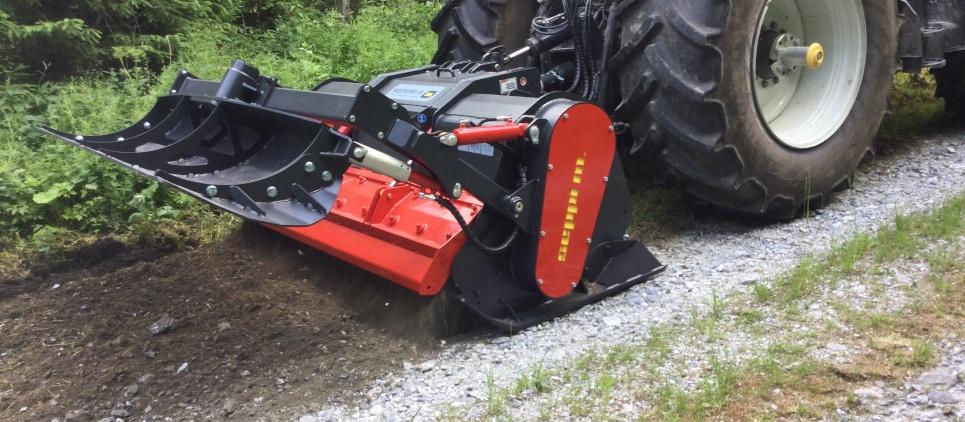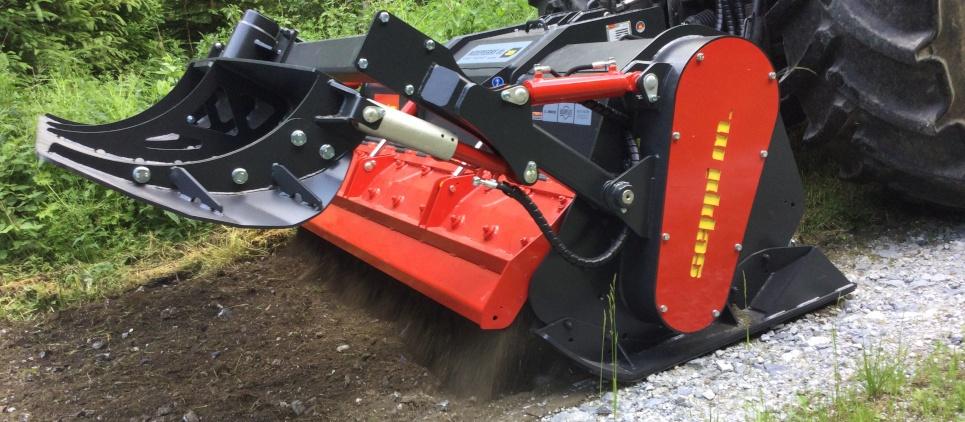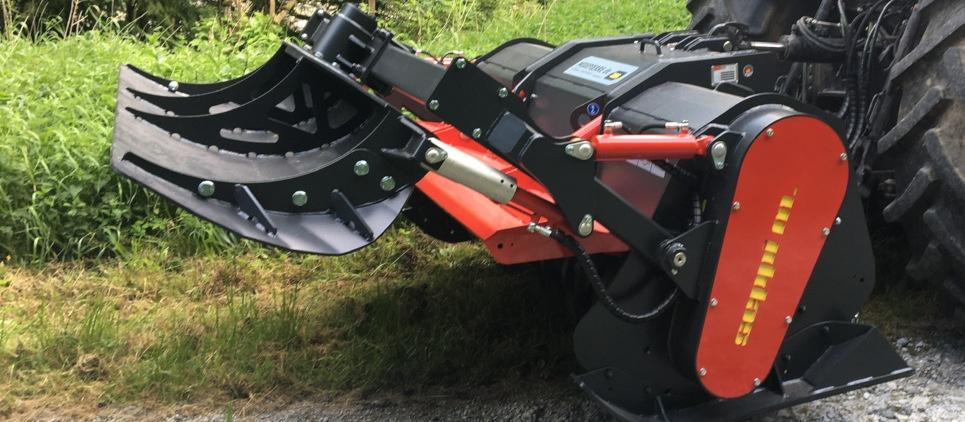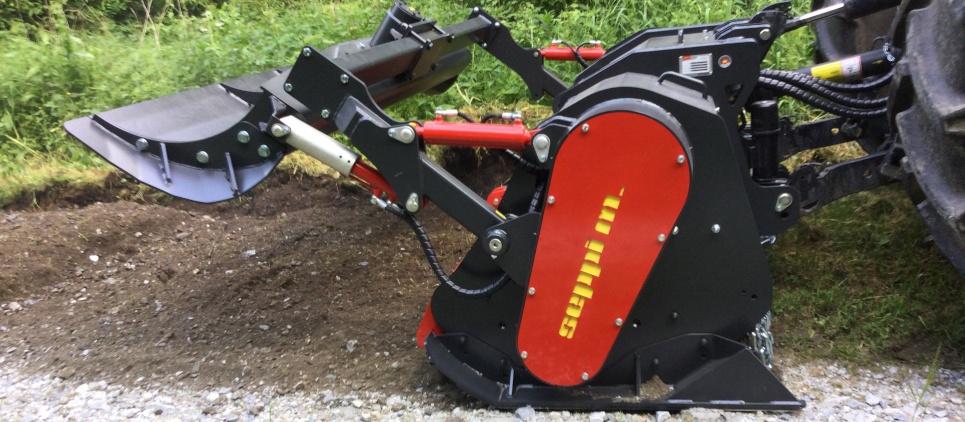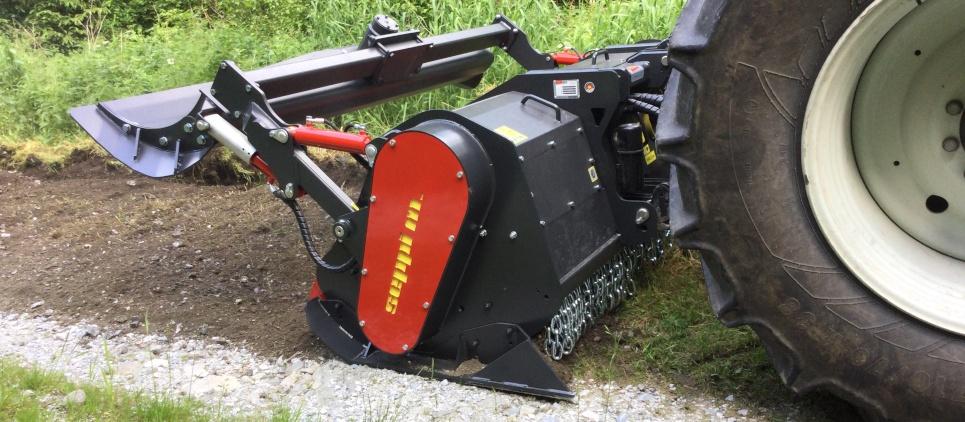 With this SEPPI stone crusher you can do so many things: crush rock, stabilize the soil and recycle paving material as solid road base. Save huge material and material transport costs with this very efficient machine!
The SEPPI MIDIPIERRE dt is an upgraded version of the former MIDIPIERRE way. It comes with a new, innovative two-option linkage hitch, with a stronger transmission and additional crushing bars. The highlight is a new and more inclinable grader blade with pressure gauge. Very strong frame, for a very long life with reinforced frame made of wear-resistant steel. Available with Grader blade (option) with hydr. height and rotation adjustment and hydraulic-pneumatic damping incl. lateral extensions.
SEPPI MIDIPIERRE dt is equipped with a new generation patented rotor with efficient tool combination of the new type, SUPER DUO PROTECT™ and SUPER DUO EXTREM™ with additional tungsten carbide inserts at points most subject to wear. Anti-wear knife supports. Very strong chassis, for a very long life with reinforced chassis made of high tensile and wear-resistant steel AR400 with internal replaceable plates.
Technical requirements for operating a SEPPI stone crusher on a tractor are creep speeds (max. 0,5 km/h) and a hydraulic three-point tractor linkage.
Available working width: 175, 200, 225 cm [69", 79", 89"].
APPLICATION
Creation and maintenance of gravel roads
Renewal of parking lots and other public areas
Preparation of the soil on ski slopes
Milling ice on roads
Prepare soil for (re)planting
Right-of-way clearing
Brush on construction sites
MIDIPIERRE dt - STANDARD VERSION
Crushes stones up to 20 cm [8"] Ø
Tills the soil as deep as 12 cm [4.7"] and deeper, depending on the working conditions
Rotor with tungsten CARBIDE inserts hammers SUPER DUO PROTECT + lateral EXTREME; anti-wear hammer support
Bolt-on-rotor shaft
Working speed 0–2 km/h
ISO 3-point rear linkage cat. 2 central fixed; Asymmetric linkage hitch for two attachment options
1000 rpm gearbox
Dual side transmission with 2 x 6 belts
Hydraulically operated hood
Chassis with internal replaceable plates made of wear-resistant steel
Adjustable anvil bar & crushing grid to adjust the degree of crushing
Pointed guide skids for collecting material
Side skids for collecting material
Front and rear protection: double chains
Colors: red RAL3020 & charcoal RAL7021
OPTIONS
PTO drive shaft
Adjustable grader blade, includes pressure gauge and lateral extensions
Hydraulic top link
750 rpm or 540 rpm gearbox
And other options of choice.