MICROFORST rc
forestry mulcher radio controlled
150-350 bar | 40-150 l/min [2,175-5,075 psi |10.6-39.6 gpm]
The strong little forestry mulcher for radio controlled and remote operated vehicles
Mulches wood up to 15 cm [5.9"] Ø
Small scale vegetation management in forestry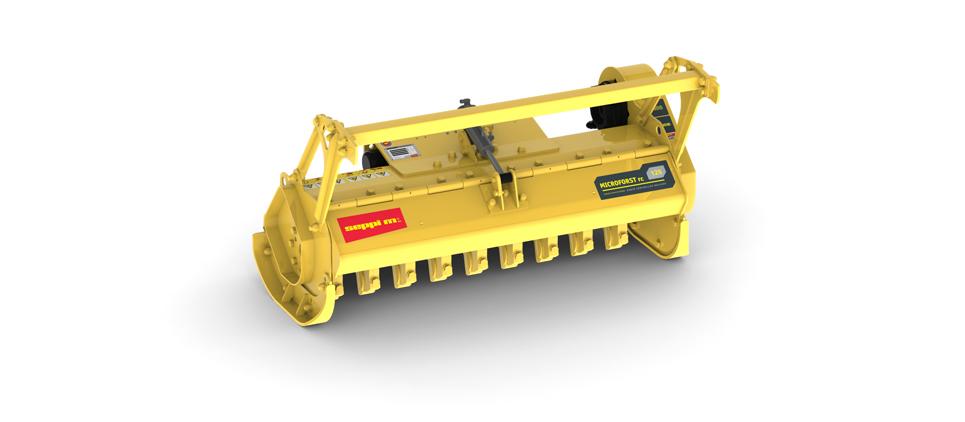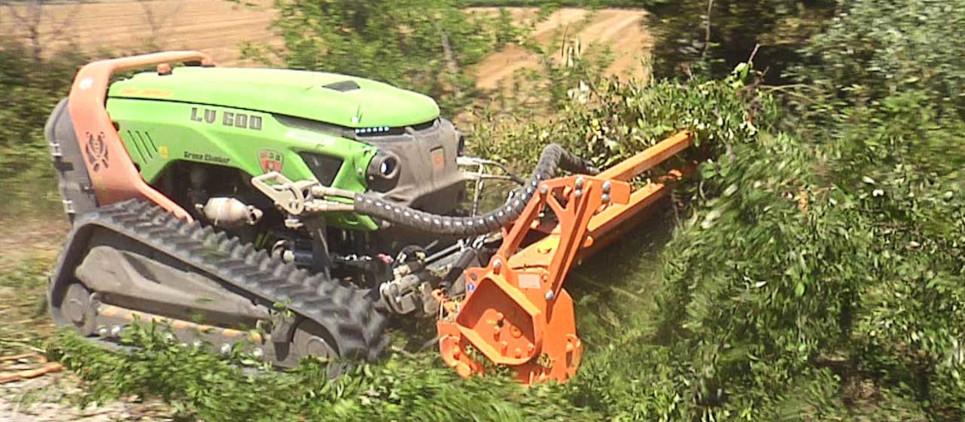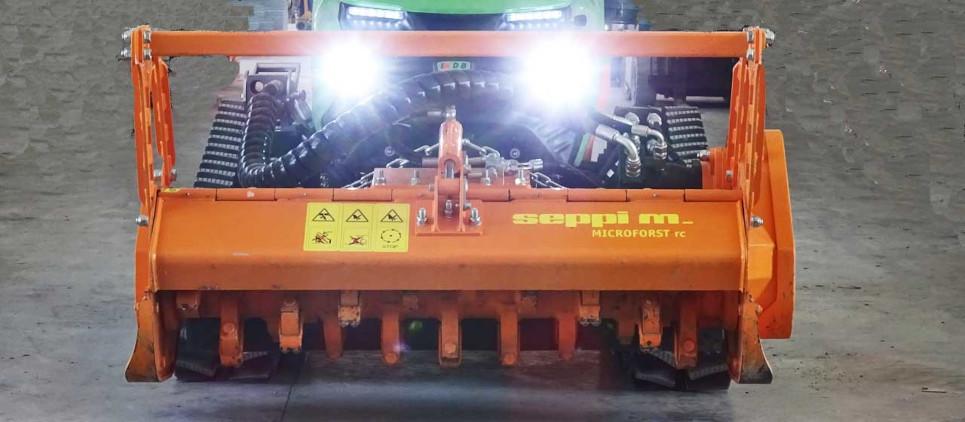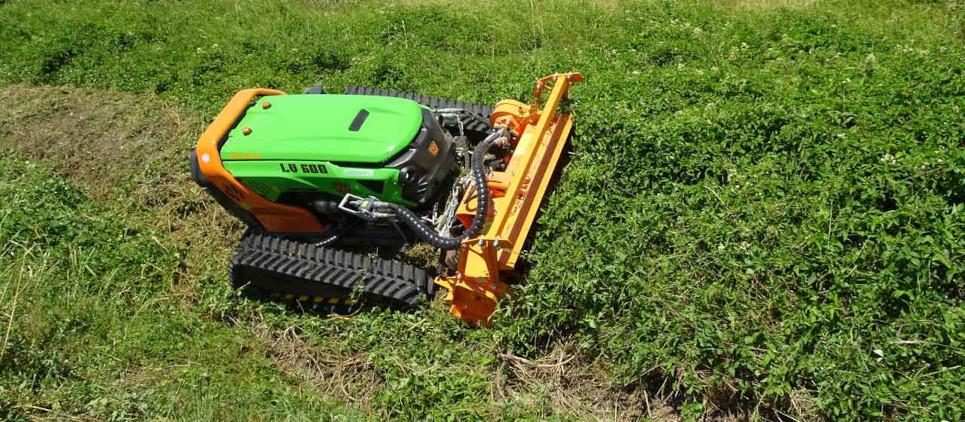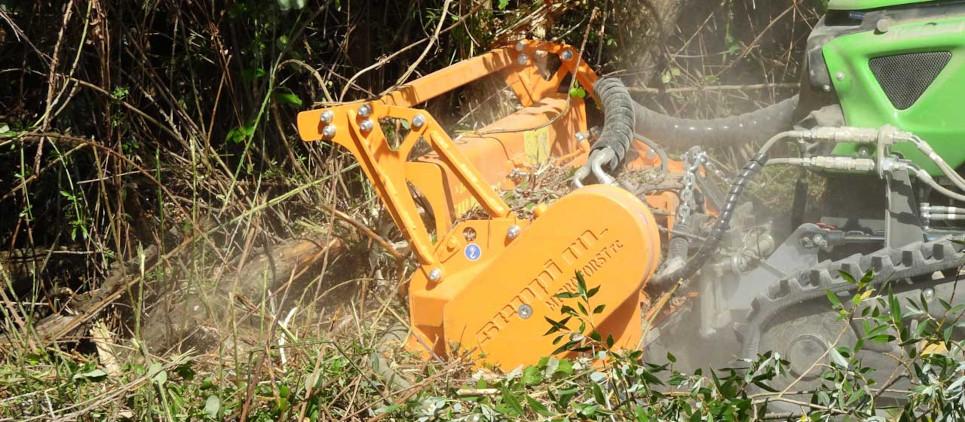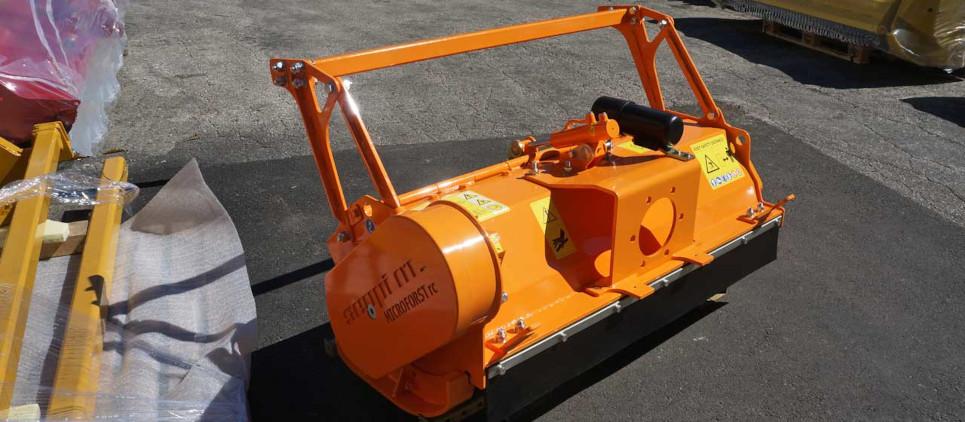 The SEPPI M line of small and medium hydraulically driven forestry mulchers achieve the SEPPI M. goal: More power, Longer life, and More productivity.
The new SEPPI M «MICROFORST rc» sets a new standard. With a low, compact design, RC designates "radio controlled."
A low, compact design mulcher small enough for radio controlled, remote operated vehicles but powerful enough to tackle a variety of vegetation management in forestry, right of way and road side maintenance, land clearing and much more.
POWER: A new generation, patented aggressive rotor fitted with highly efficient tungsten-carbide tipped hammers that can mulch wood and brush up to 15cm (5.9")
LONG LIFE: This machine is built to last with a strong frame made of AR400
wear-resistant steel. The hydraulic mulcher is well protected and provides safety with a front side rubber flap.
PRODUCTIVITY: The exposed rotor design works in concert with counter cutters to produce a perfect mulching result.
VERSATILITY: It has a Universal Attachment Interface, two mulching widths and several hydraulic motor options to match your needs.
Available working width: 125, 155 [49", 61"].
STANDARD VERSION
Mulches wood up to 15 cm [5.9"] Ø
For vehicles 30-80 HP
Standard rotor with fixed hammers MINI DUO with tungstene carbide tips
Universal attachment interface
Prepared for transmission with hydraulic motor of choice
Hydraulically operated hood
Front protection with rubber flap
Reinforced support skids, adjustable in height
Colour: yellow
OPTIONS
Interface plate for radio controlled and remote operated vehicles
Mechanical guad frame
Variable displacement motor with relief valve, different types at choice
Special color
And other options of choice.