MICROFORST cl
Forestry Mulcher for Standard flow Compact Loaders
150-300 bar | 50-100 l/min [2,175-4,350 psi |13-27 gpm]
versatile mulcher for skid steer loaders according to SAE standard
mulches wood up to 13 cm [5"] Ø
low profile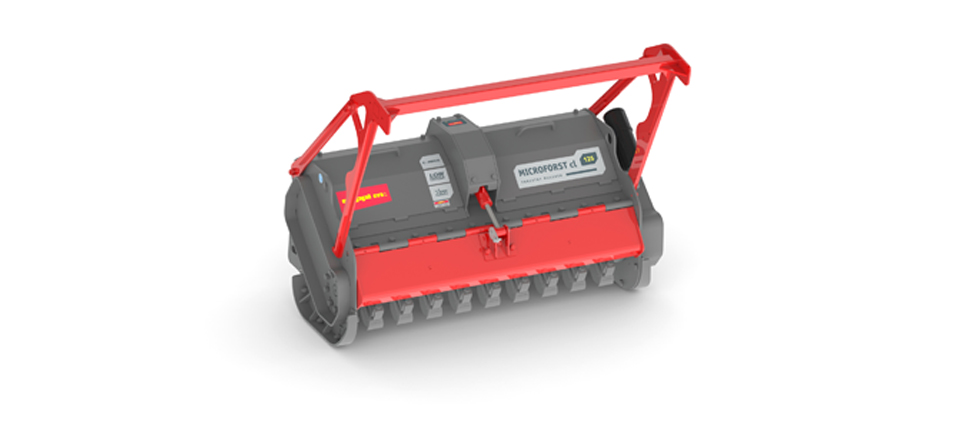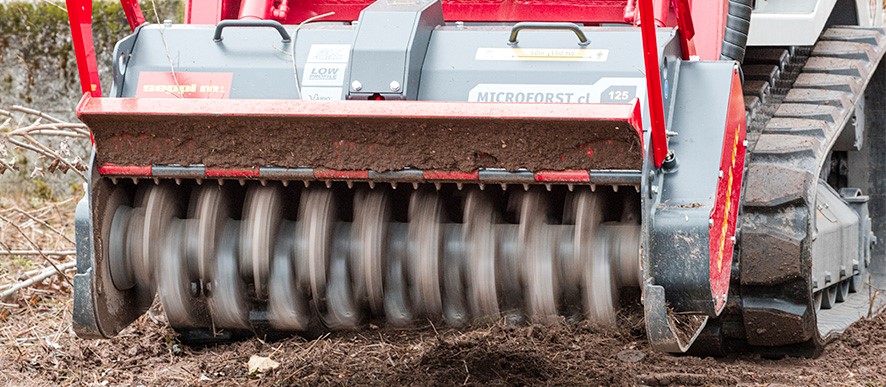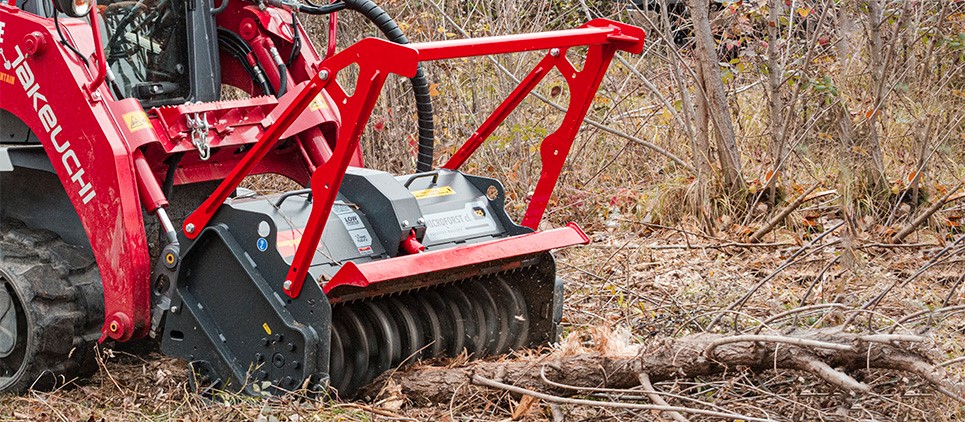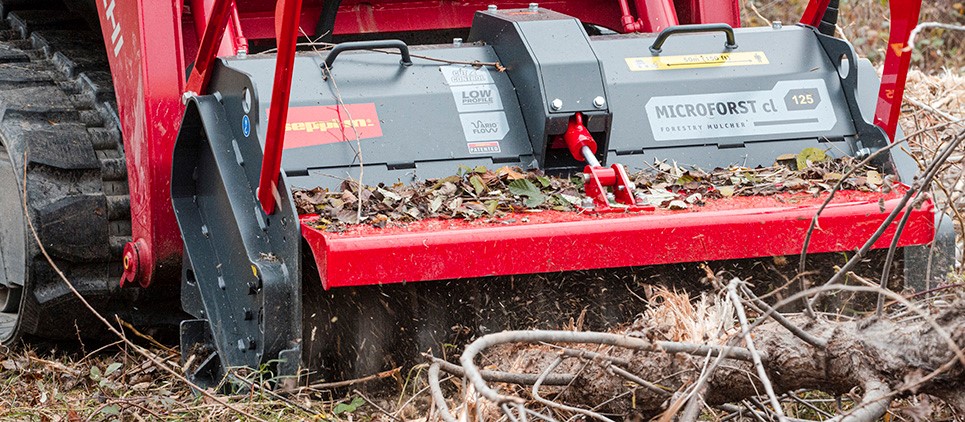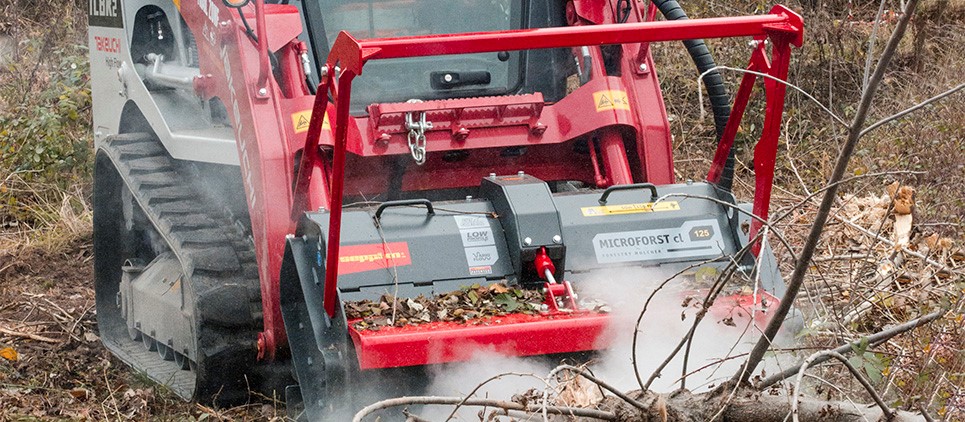 MICROFORST cl - the ideal machine as compliment for the common attachments that go with a standard flow compact loader. This small, but dynamic forestry mulcher allows gardeners and landscapers to clean up before, during and after their job; townships use them for the cleaning of brush in urban areas; construction companies, save themselves from recycling organic material before starting a construction site, farmers are able to clean up the surroundings of their fields or mulch the bigger pruning, and even contractors sometimes prefer smaller machine to access tight, swampy or steeper areas where a bigger skid steer loader would be too heavy.
The standard rotor CUT CONTROL with MINI DUO hammers with 2 tungsten carbide tips providing high performance, long lifetime and ensures low and easy maintanance. CUT CONTROL rotors are the latest generation of rotors with Seppi M. MINI DUO cutting tools and the newly designed cutting depth limiter. Much like the raker on a chainsaw, the limiter controls depth of cut and helps to prevent rotor stall and ensures easy, high-quality mulching operation. As optional can be choosen rotor with MINI BLADE tool. Especially efficient on standing trees are MINI BLADE tools with its sharpened blade for a fast and clean cut of wood.
MICROFORST cl requires hydraulic flow rates between 50 and 100 l/min. For the common applications of this machine, the variable displacement motor with 22-45 cm3 is the best choice.
Thanks to specially desinged support skids which help guiding the mulcher the MICOROFORST cl works excellent in motion and inclination.
Available working width: 125 cm [49"]
STANDARD VERSION
Mulches wood up to 13 cm [5"] Ø
Working speed 0-5 km/h
Chassis made of high tensile and wear-resistant steel AR400
LOW PROFILE
SAE skid steer attachment interface
Transmission with 4 belts
Pressure gauge
Hydraulically operated hood
Reinforced support skids, adjustable in height
Rear protection with double chains
CUT CONTROL rotor with tungsten CARBIDE inserts hammers MINI DUO and depth gauge
1 row of replaceable tempered COUNTER CUTTERS
Colors: red RAL3020 · charcoal RAL7021
OPTIONS
CUT CONTROL rotor with MINI BLADE tool and gauge
Electric valve for hood control with controls
Machine without hood
Guard frame
Variable displacement motor 22-45 cm³ with anticavitation valve
Hoses with quick coupling for mulcher-loader connection
Special color
1/2" polycarbonate impact resistant shield for loader which replaces original glass shield
....and more options