History
The becoming of SEPPI M.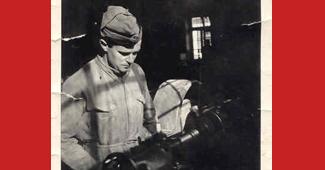 1939
The SEPPI M. company is founded by Max Seppi in Appiano, province of Bolzano, Italy. Just a few years earlier Max, a simple yet talented boy from a moutain village had moved down to Appiano to learn the profession of a blacksmith. With his own little enterprise he achieved his dream of independent work. He was solving all sorts of mechanical, hydraulic and electrical questions - always putting forth new ideas.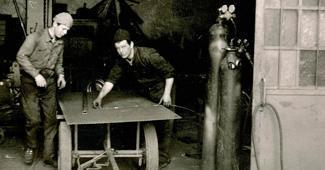 1946
After WWII the company increasingly concentrates on the production of agricultural machines for orchards and vineyards. "To facilitate the work of farmers through innovative machines" was the philosophy already in those days.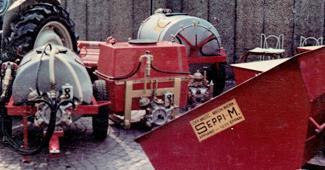 1958
First rotary mowers built. Other machines built in those days include saws, wood processing machines, machines for wineries.

1970-1971
Short after his entry in the company, Luciano Seppi, Max's son, starts building the first mulchers with hammers on a rotor. Since these mulchers are so successful, the little company increasingly focusses on them.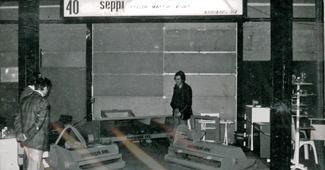 1974
First participation to the international trade fair EIMA in Bologna, Italy.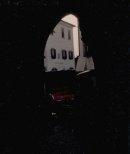 1975
First mulchers working in Germany. In the following years exports to the USA, to Australia and to more and more other countries... from the narrow street of Vicolo del Sole, in Appiano.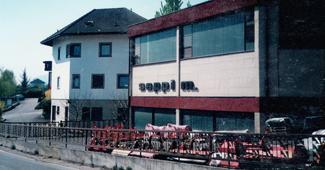 1979
Transfer to the new premises in Appiano, on the well connected main road know as the Wine Road.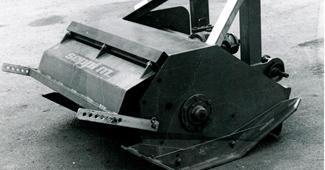 1980
Luciano Seppi develops the first forestry rotor. From now on SEPPI M. concentrates on producing mulchers only.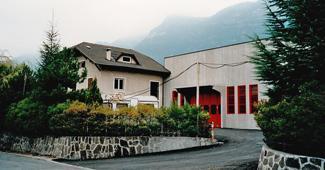 1985
The company buys new premises in Caldaro, just 3 km from the headquarter.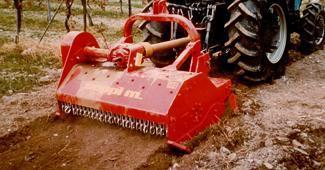 1987
First prototype of the MIDIPIERRE stone crusher.

1995
After building new and bigger plants in Caldaro, the company is ready to move the entire business activity there.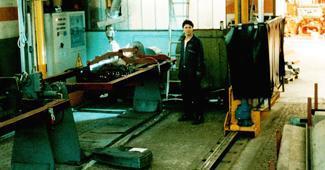 1999
Celebration of the 60th company anniversary with modernised production equipment.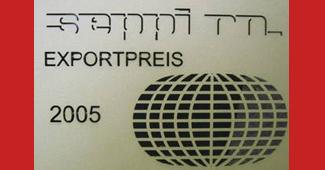 2005
SEPPI M. wins the prestigious export prize of the province of Bolzano, as a reward for their considerable efforts in exporting.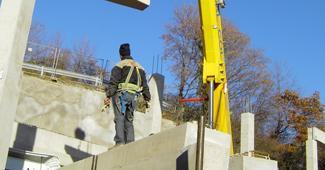 2006
Extension of the plant in Caldaro to face the ever increasing demand for SEPPI products.

2011
40 years since SEPPI's first flail mulcher!

2014
SEPPI M. are celebrating their 75th anniversary with a big variety of new and innovative products that will be presented at the trade expositions throughout the year. Among the news the STARSOIL, the new MAXIFORST, the new BMS and much more...