L9 flex
NEW! Offsetting mulcher
100-180 HP
Hyd. positioning from +90° to -60°
Hyd. parallel side shift107 cm
Mulches grass and bushes up to 9 cm [3.5"] Ø
PENTALINK system for more stability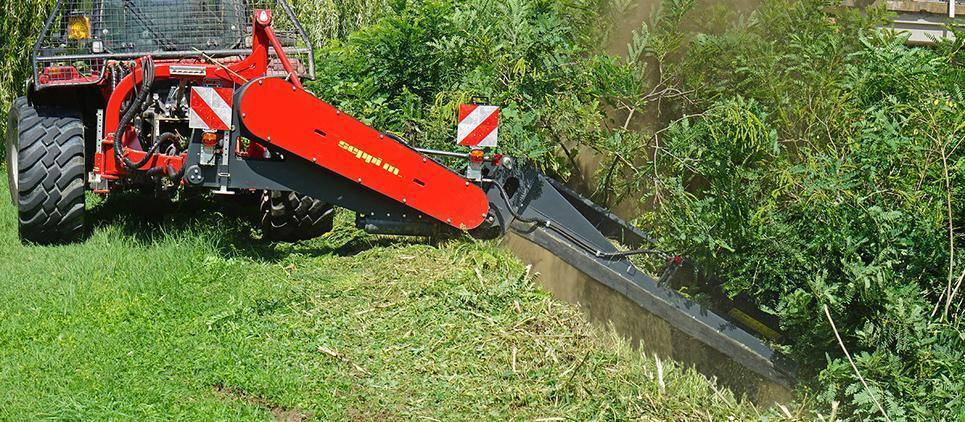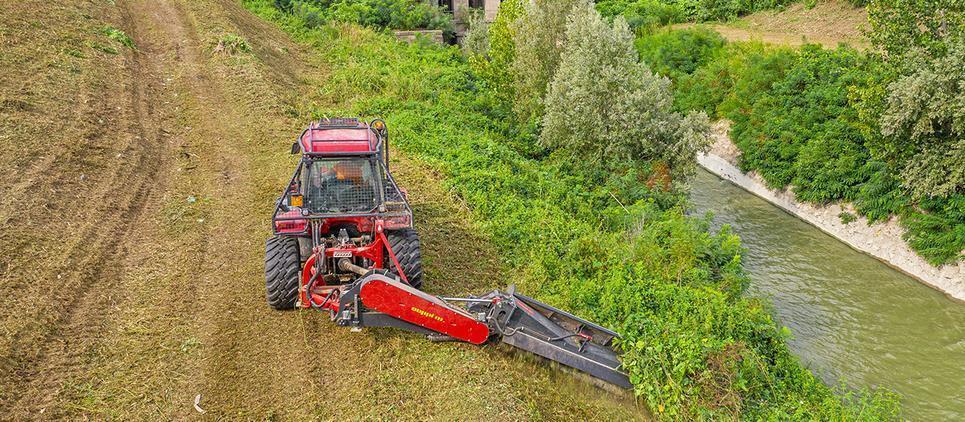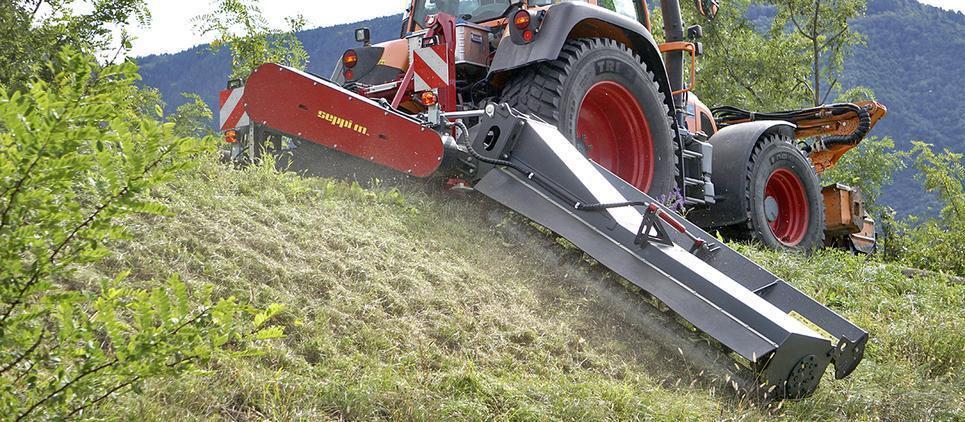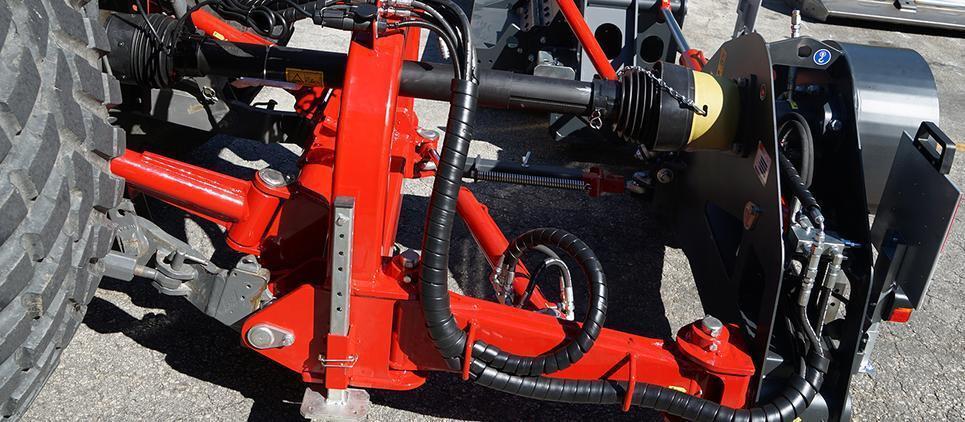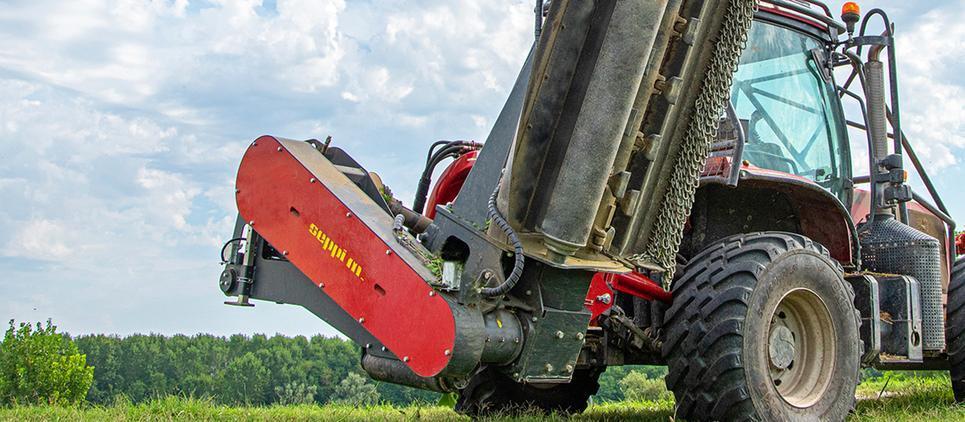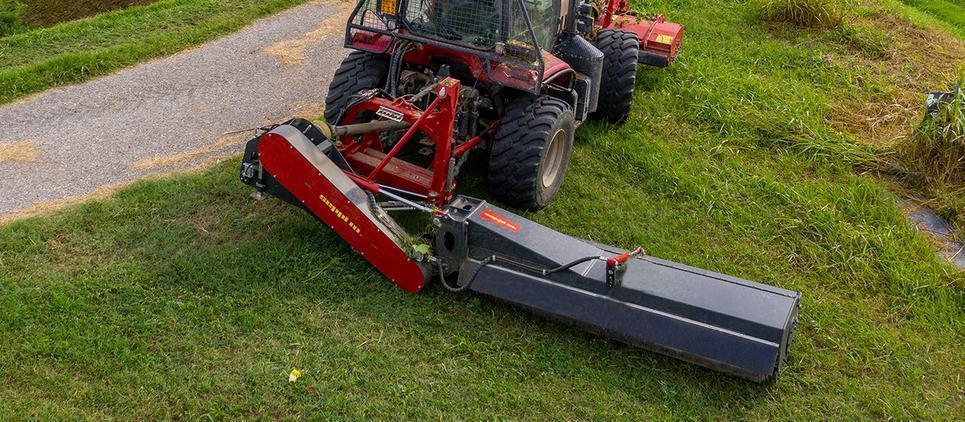 L9 flex is a professional SEPPI mulcher for for mulching vegetation along riverbanks and roadsides. The basic functions are hydraulic parallel side shift up to 107 cm [42"] and vertical positioning. The mulcher can be tilted using a hydraulic system and can reach a 90° above horizontal level and 60° below horizontal level. L9 flex mulches grass and bushes up to 9 cm [3.5"] Ø.
FLEX-SAFE Safety breakaway system - Unrivalled protection against accidental impact thanks to the FLEX-SAFE anti-collision system
HELIX ROTOR technology - with SEPPI SMO hammers - the mulcher works with low power consumption by highest performance .
SEPPI L9 flex has a strong and robust casing made of hightensile S420, with replaceable wearplates.
PENTALINK system - 3 point linkage cat. 3 and 2 additional attachment torsion arms, the implement is connected to the tractor's axle and improves its stability.
WEAR PLATE - Long service life of the mulching body thanks to the interchangeable wear plate in tempered steel.
SPACE LINK - Easily follows the contours of the ground thanks to SPACE LINK suspension

Available working width: 225, 250, 275 cm [89", 98", 108"].
L9 flex - STANDARD VERSION
Mulches grass and bushes up to 9 cm [3.5"] Ø
Helical rotor with SMO flails
Working speed 3 -10 km/h
PENTALINK system: 3 point linkage cat. 3 and 2 additional attachment points
Anti-collision system FLEX-SAFE
Hydraulic positioning from +90° to -60°
Hydraulic parallel side shift 107 cm [42"] to the right
Chassis made of high tensile steel S420 with internal replaceable wear plates
2 rows of replacebletempered counter cutters
SPACE LINK suspension for contour adaption
Gearbox 540 rpm
Input shaft 1 3/8" Z=6
Transmission with 5 belts
Support roller under the base unit,Support roller under the base unit,adjustable roller under the mulcher
Rear protection with rubber flap
Front protection with chains
Required hydraulic fittings: 2 double acting
Colors: red RAL3020 & charcoal RAL7021
OPTIONALS
PTO drive shaft with double wide angle
Gearbox 750 rpm or 1000 rpm
Adjustable front hood
Roller scraper
And other options of choice.