SMWA s
Flail mulcher for PTO/Tractor
30-90 HP
Mulching mower for orchards and vineyards.
Mulches grass and prunings up to 5 cm [2"] Ø
For vineyards, orchards or landscape maintanance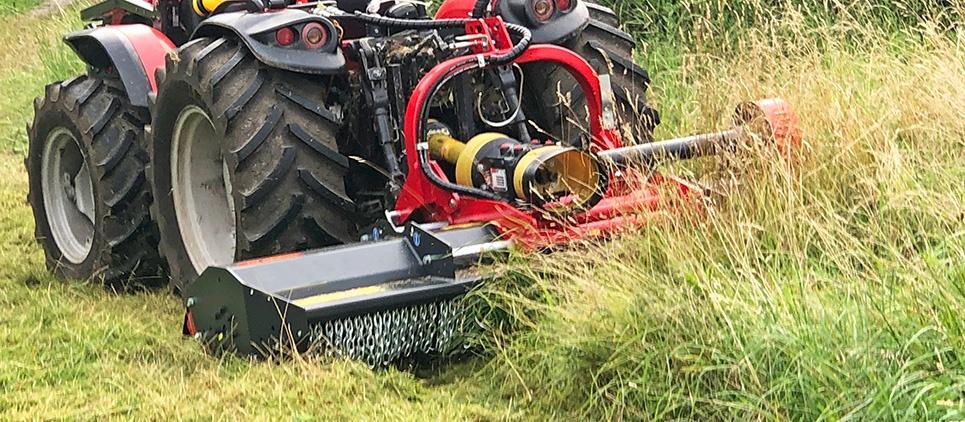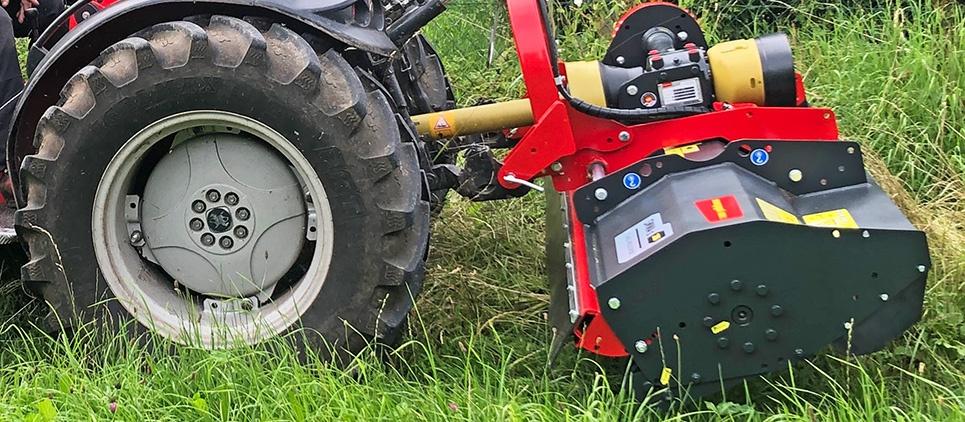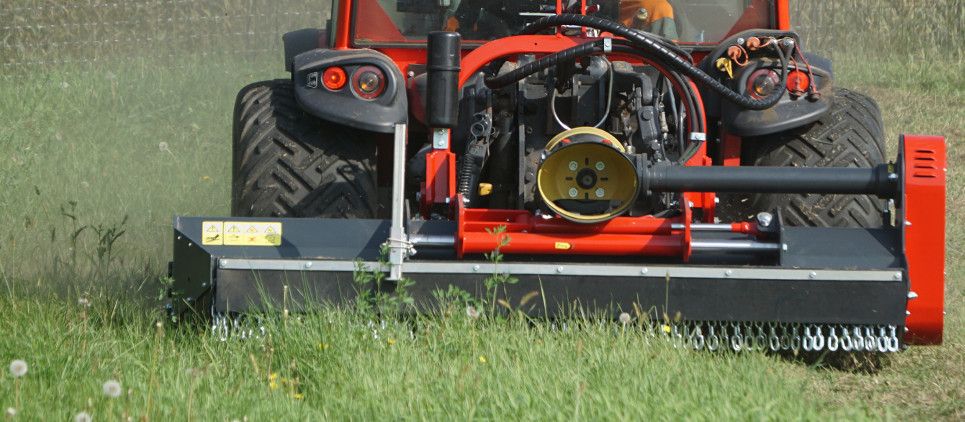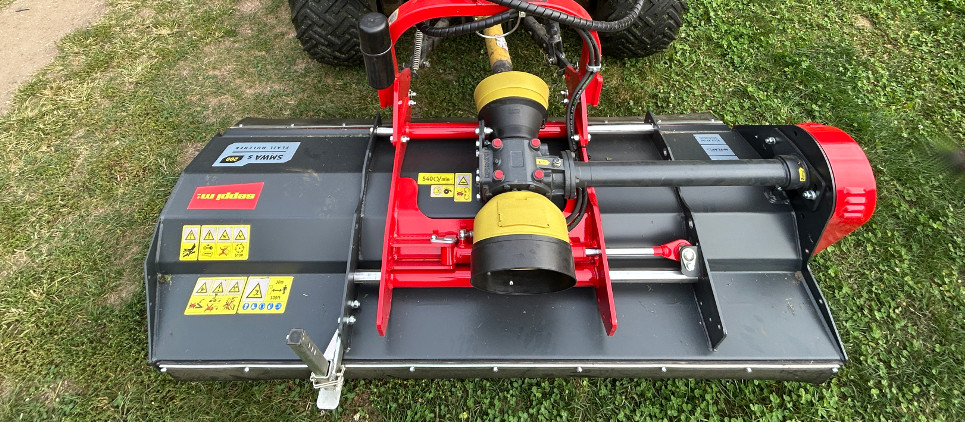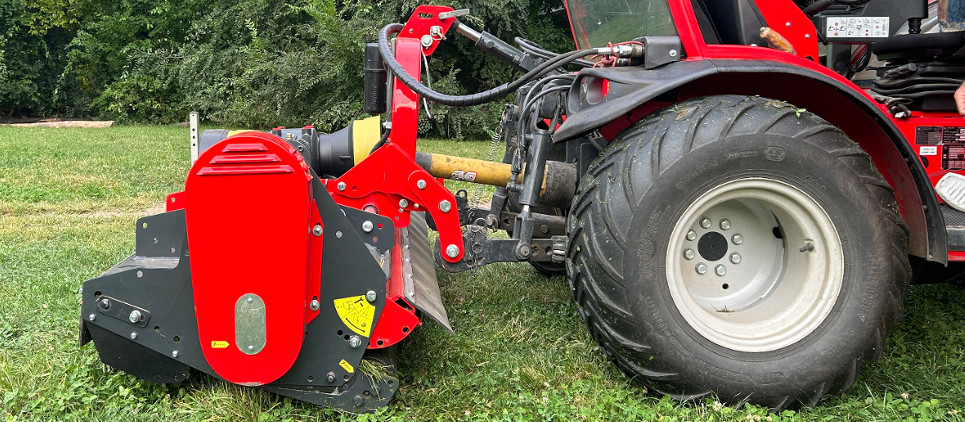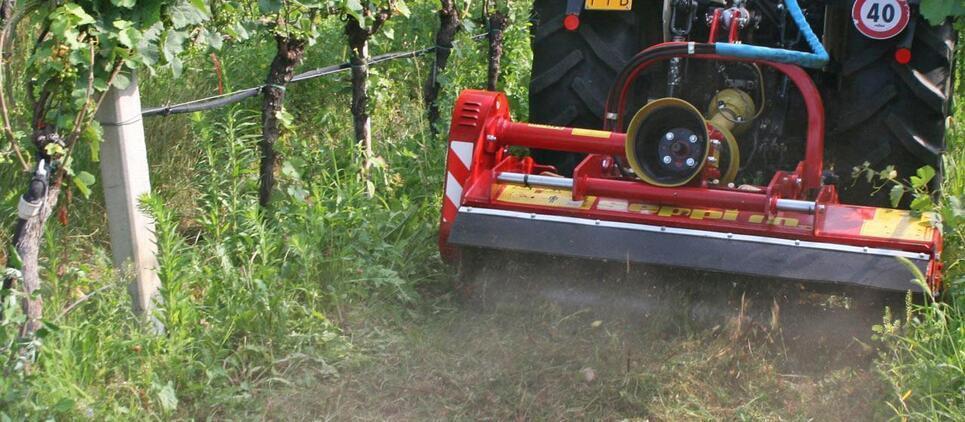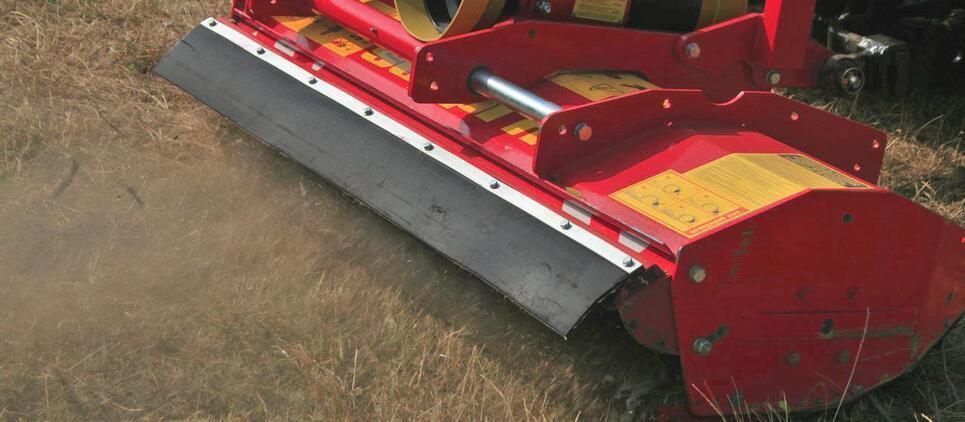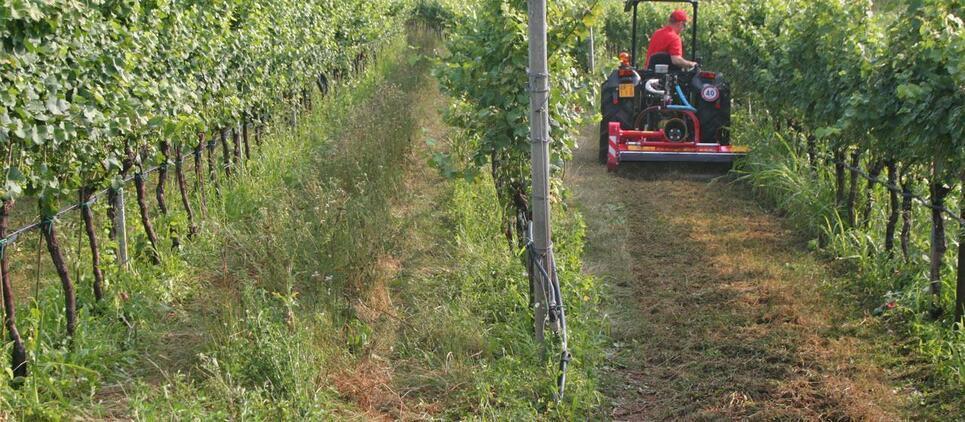 The SEPPI SMWA s is a mulching mower suitable for agricultural tractors from 30 to 90 HP. It comes standard with a reversible 3-point hitch and a linear hydraulic sideshift of 27 cm [11"] .
This implement is particularly suitable for mowing agricultural fields like vineyards and orchards. It can mow tall standing grass, mulch pruning and remove brush up to 5 cm [2"] in diameter. It leaves nothing but a perfect cut.
This versatile flail mulcher, which is sometimes called shredder or flail mower, is available in different working widths from 115 [45"] to 200 cm [89"]. Thanks to its reversible hitch, it is possible to fit the machine on the front or on the back of a tractor. The linear hydraulic side shift can be operated from the tractor to center the mower on the row or to reach further underneath the trees.
The strong rotor with the universal SMW flails distributed in a helical pattern ensures high cutting quality and evenly distributed power absorption. The casing of the SMWA s is made of high-tensile steel and features two rows of counter cutters, which ensure a perfect mulching result. The adjustable roller with double tapered roller bearings guarantees a long service life and low maintenance costs. The roller is positioned close to the rotor to improve mowing on uneven ground and to prevent scalping. By means of the adjustable M-FLAP, the degree of mulching can be set to match the conditions so that the implement will always work at high efficiency and speed.
Available working width: 115, 125, 135, 145, 155, 175, 200 cm [45", 49", 53", 57", 61", 69", 79"].
SMWA s - STANDARD VERSION
Mulches grass and prunings up to 5 cm [2"] Ø
Helical rotor with SMW flails
Working speed 3-10 km/h
ISO 3-point linkage cat. 1&2 reversible - FRONT & REAR
Linear hydraulic side shift 27 cm [10.6"]
Chassis made of high tensile steel S420
540 rpm gearbox with freewheel and through shaft
Input shaft 1 3/8" Z=6
Belts: ≤ 155: 3 ; ≥ 175: 4
Adjustable rear hood M-FLAP to set the degree of mulching, with rubber protection
Reinforced support roller, adjustable in height by 5 cm [2"]
Front protection: metal flaps
Colors: red RAL3020 & charcoal RAL7021
OPTIONS