MAX 50 le
Remote Controlled Tool Carrier
Built extra strong to handle the most extreme and demanding jobs
Can manage slopes up to 55° of incline
The track width can be extended up to 181 cm [71"]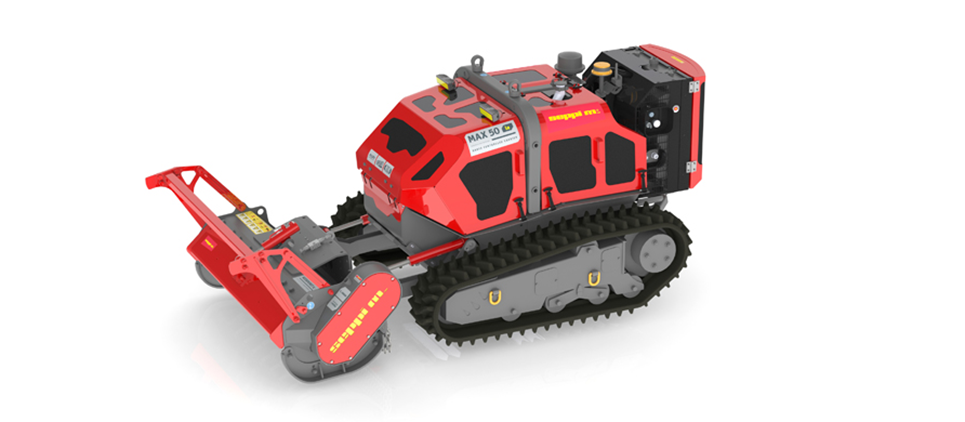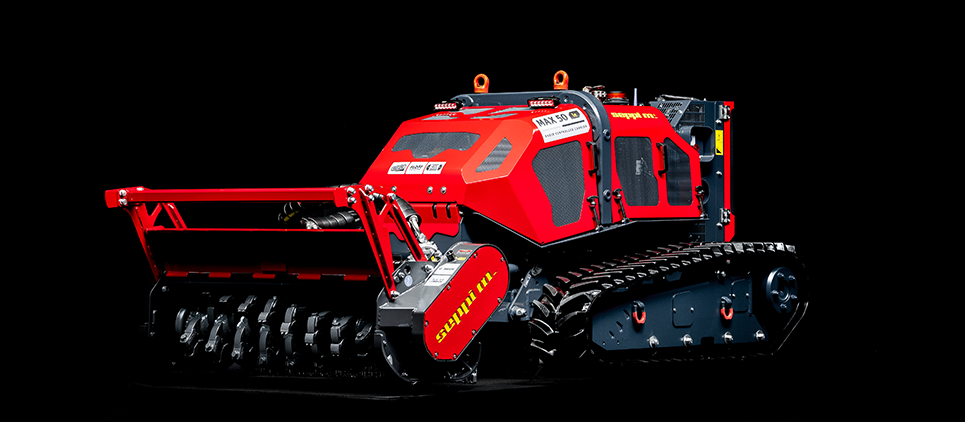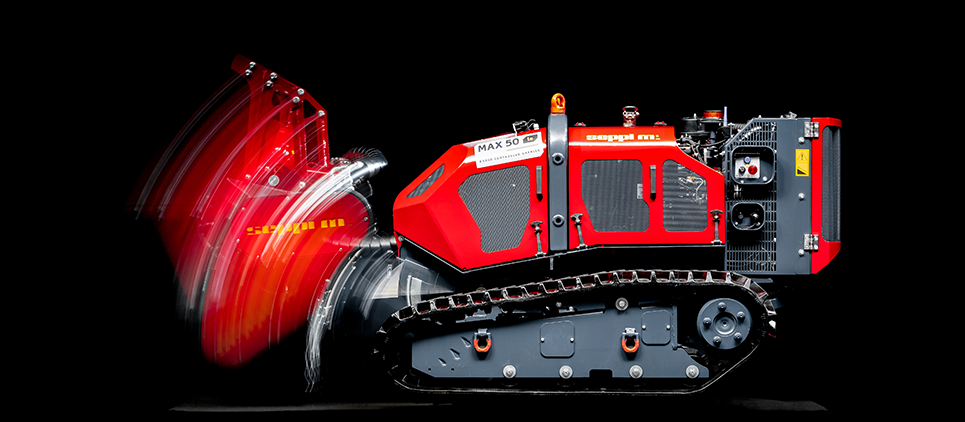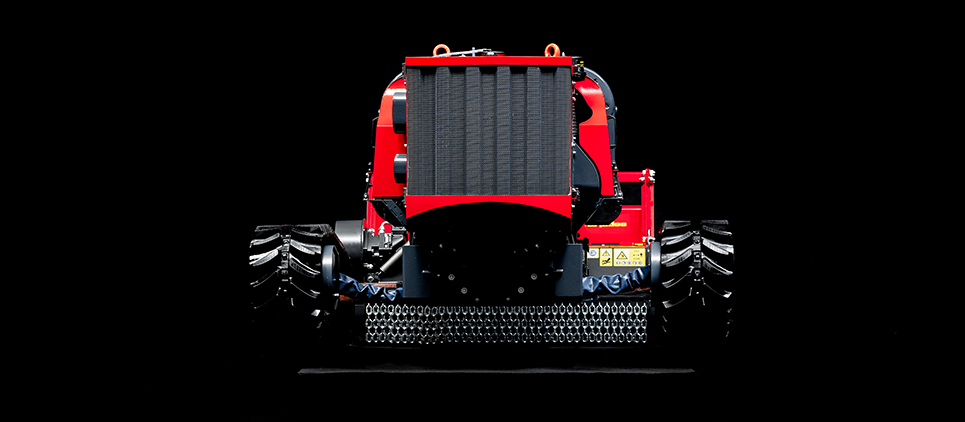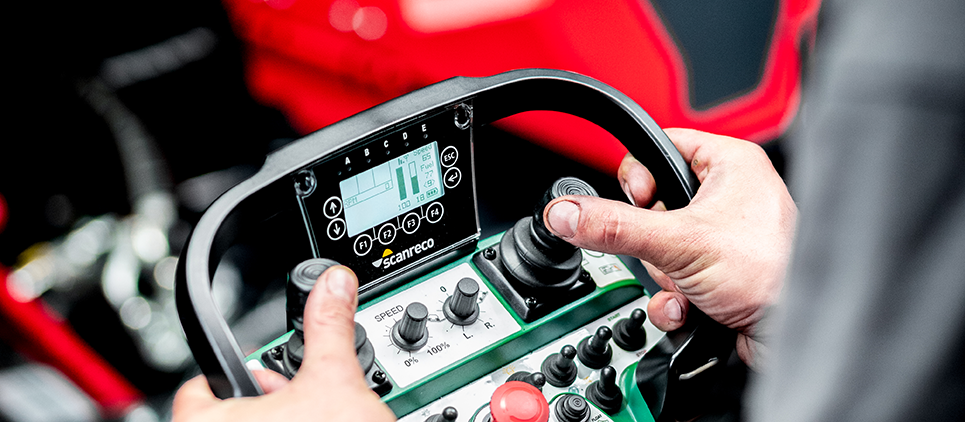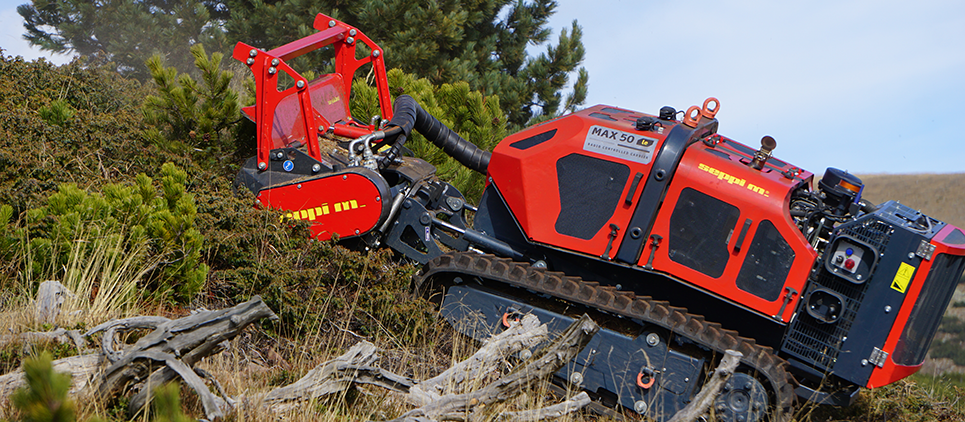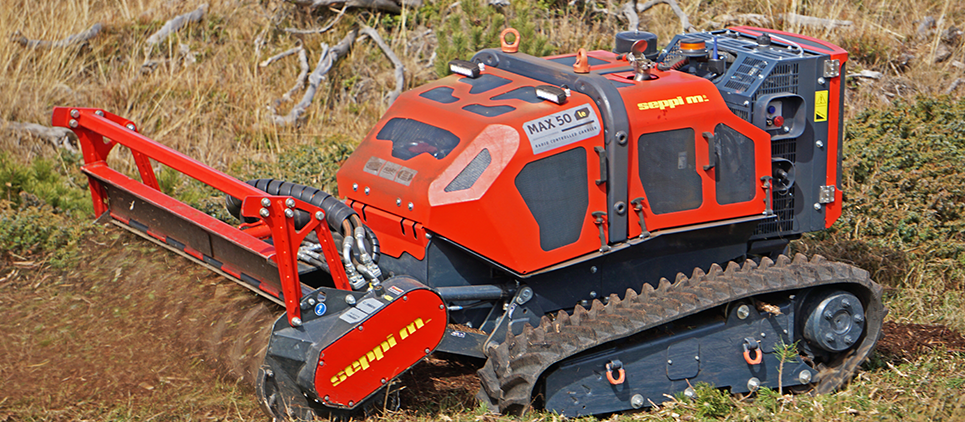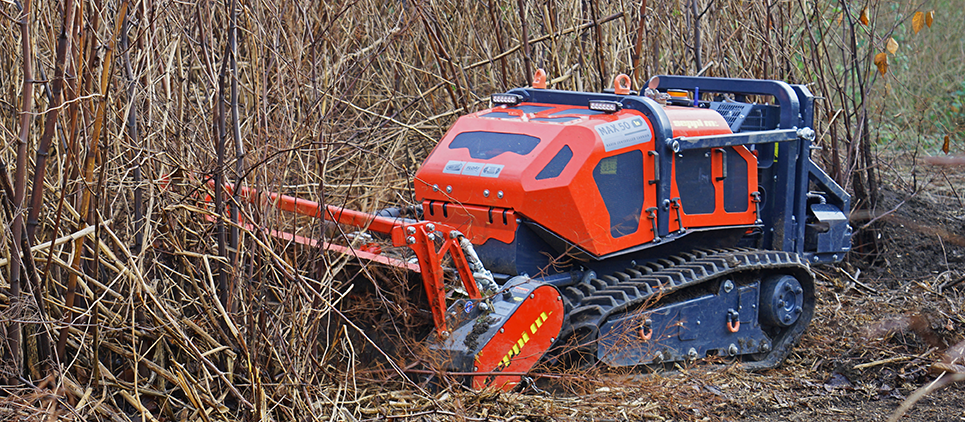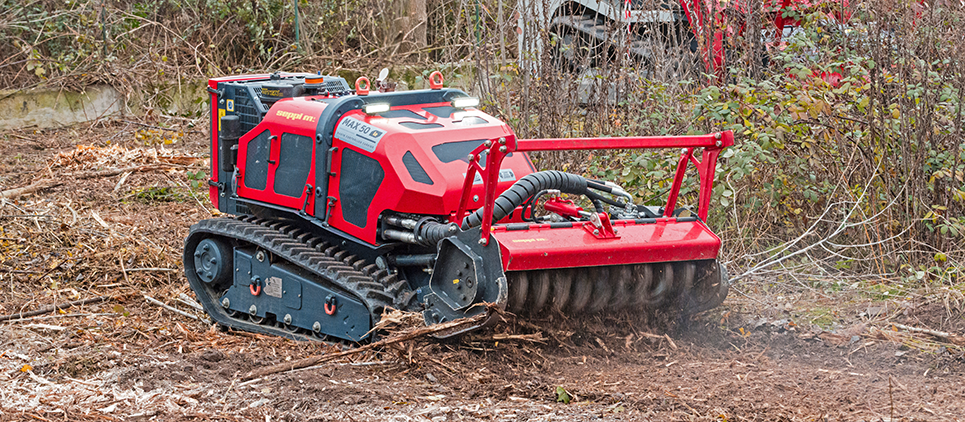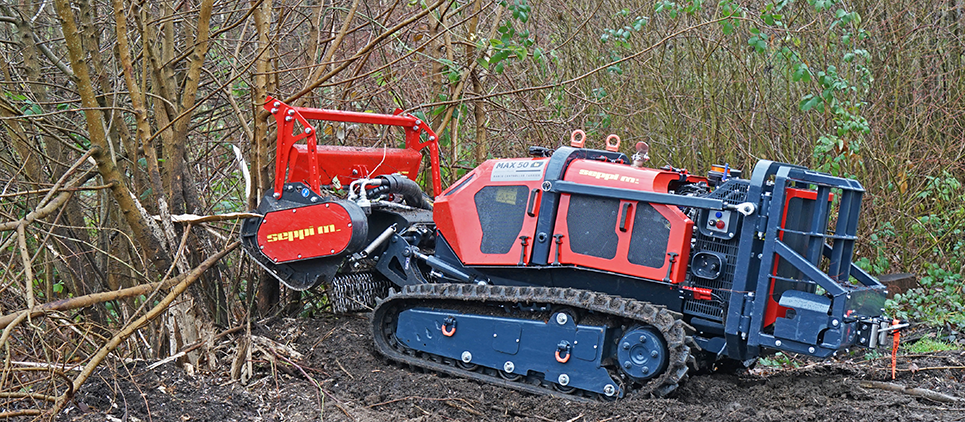 The MAX 50 le radio controlled vehicle is built extra strong to handle the most extreme and demanding jobs.
With 49 hp, the vehicle offers maximum reliability thanks to the industrial 3-cylinder turbo diesel engine T4F/STAGE V from Perkins. The generous hydraulic power promises the necessary torque to master even the most difficult situations.
Vehicle stability and traction are guaranteed even in difficult terrain thanks to the optimally positioned center of gravity.
The track width can be extended up to 181 cm [71"]and can thus manage slopes up to 55° of incline.
The MAX 50le is a radio-controlled mulcher that is built to last! Its optimally positioned low center of gravity due to the extendable track width handles steep slopes providing complete safety for the operator.
To achieve the best results, MAX 50 le is sold exclusively with SEPPI M. attachments:
MICROFORST rc 125 forestry mulcher
APPLICATIONS
Mulching on steep slopes
Cultivation of difficult and hard-to-reach areas
Cleaning up forests
Maintenance of road sides
Maintenance of power and telephone lines
MAX 50 le - standard version
Radio controlled tracked carrier
Lifting linkage with assisted floating FLOAT
Chassis with roll-bar
Internal components protected by steel hoods
Underbody protections protects the motor and hydraulics
Hydraulic adjustment of the vehicle width 500 mm (2x250 mm) [2x10=20"]
Active AUTO TRACK TENSION system
Stability and ground adhesion due to a strong profile and large contact surface of the tracks HIGH GRIP
Automatic reversible fan
Remote control with display
3 cylinder T4F/STAGE V Perkins engine 1660 cc
2 auxiliary double acting hydraulic functions
Closed circuit tandem piston pump with variable displacement
Colors: rot RAL3020 · anthrazit RAL7021
Mulches wood up to 15 cm [5.9"] Ø
Chassis made of wear-resistant steel
Belt transmission
30 cc PISTON MOTOR with flushing valve
Hydraulically operated hood
Mechanical guard frame
Reinforced support skids, adjustable
Helical rotor with tungsten CARBIDE inserts hammers MINI DUO
Colors: rot RAL3020 · anthrazit RAL7021
OPTIONS
Biodegradable Oil
Tracks with Spikes
Forestry rear protection with winch for vehicle recovery