MIDIFORST dt
universal forestry mulcher
120-240 HP
Forestry Mulcher for Land Clearing and Vegetation Management.
Mulches wood up to 30 cm [11.8"] Ø
New MONO TIP V-LOCK aggressive rotor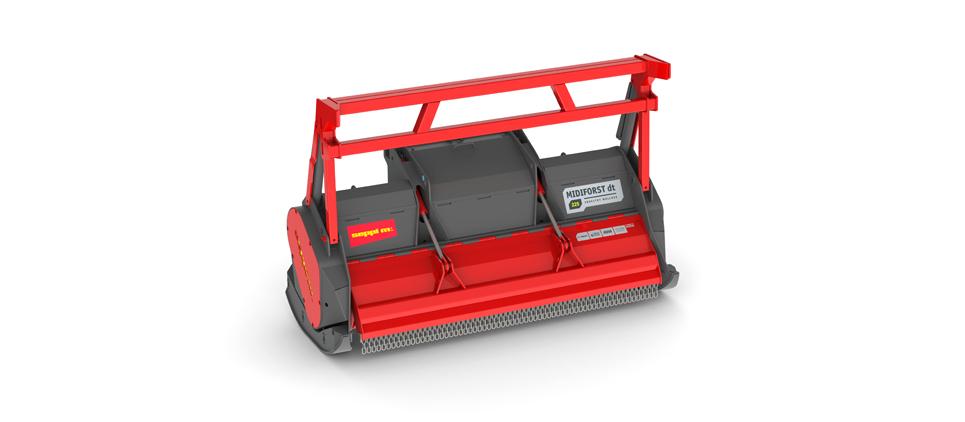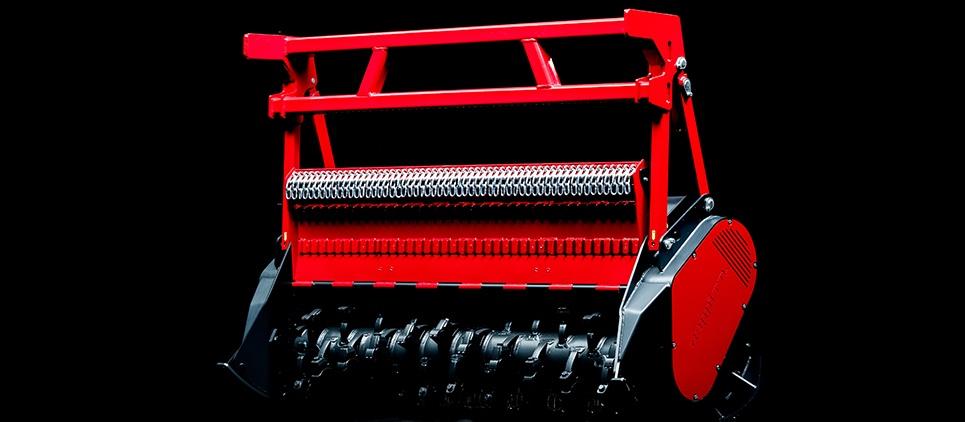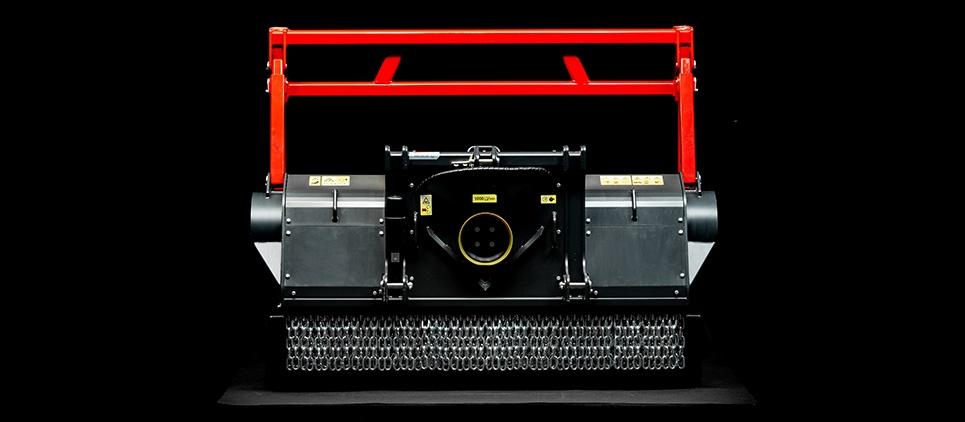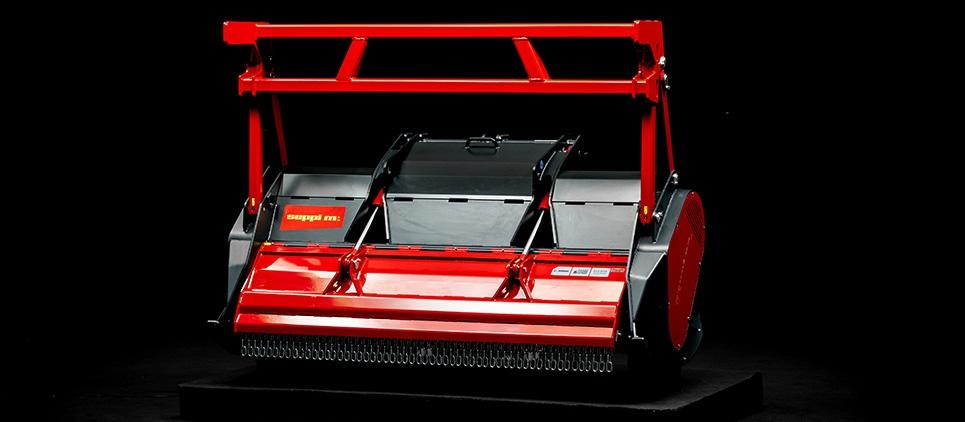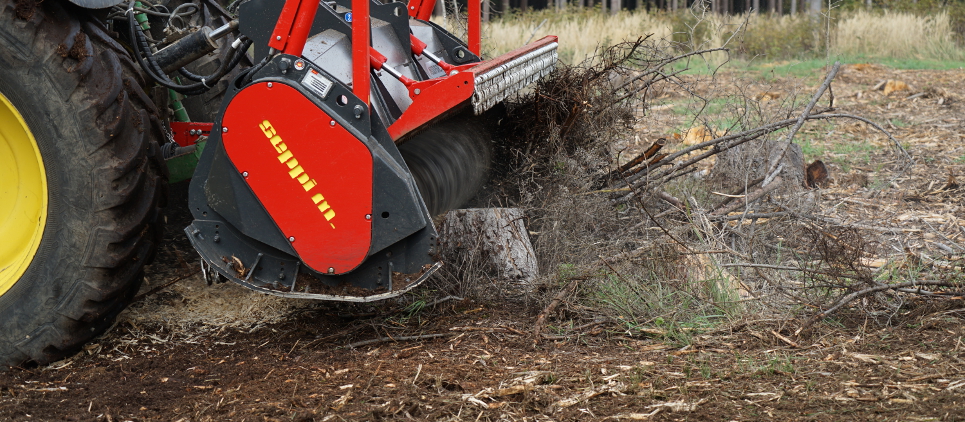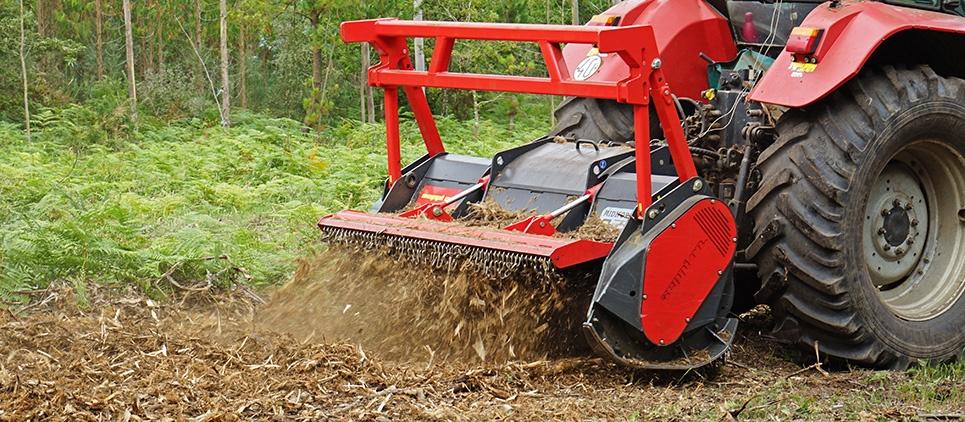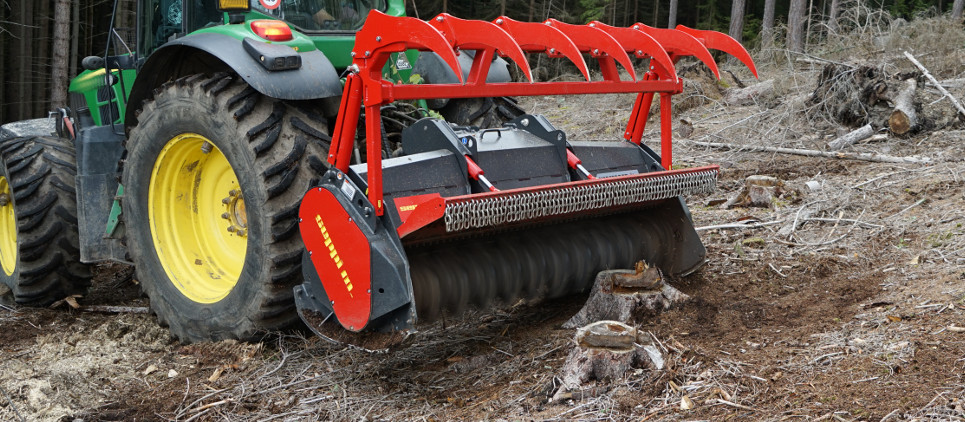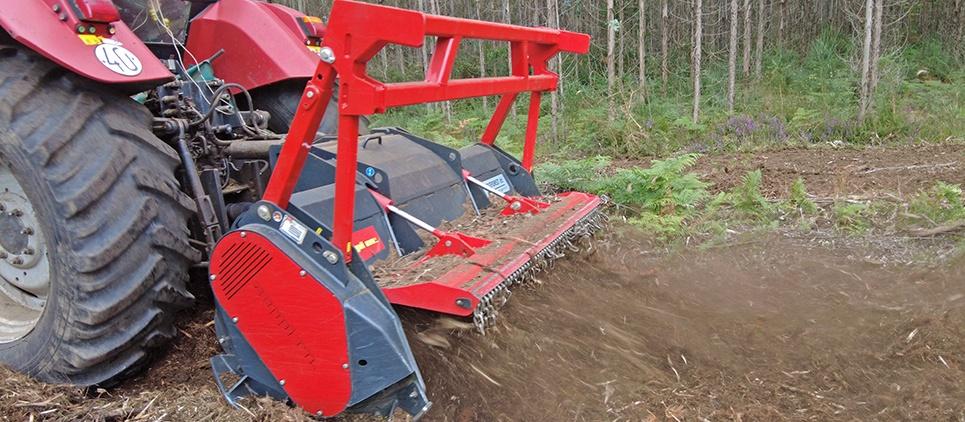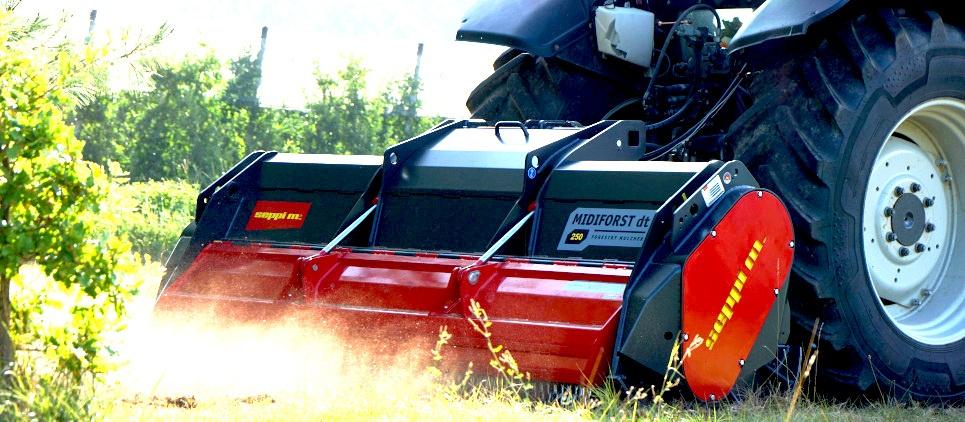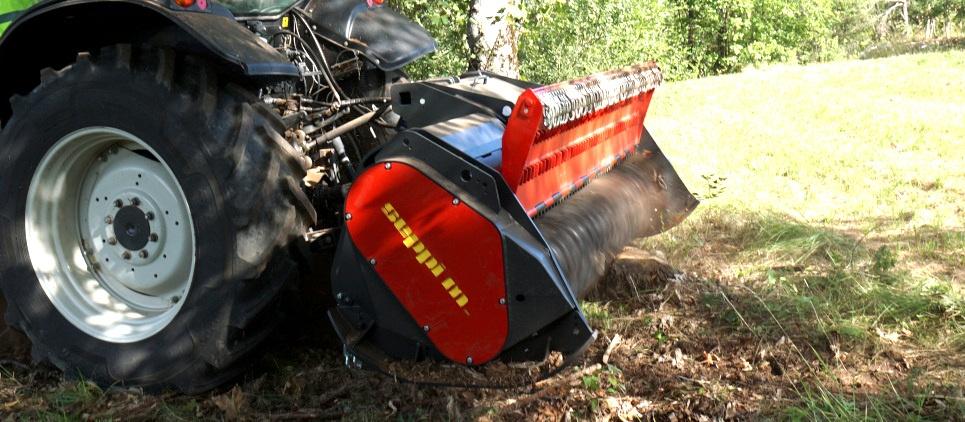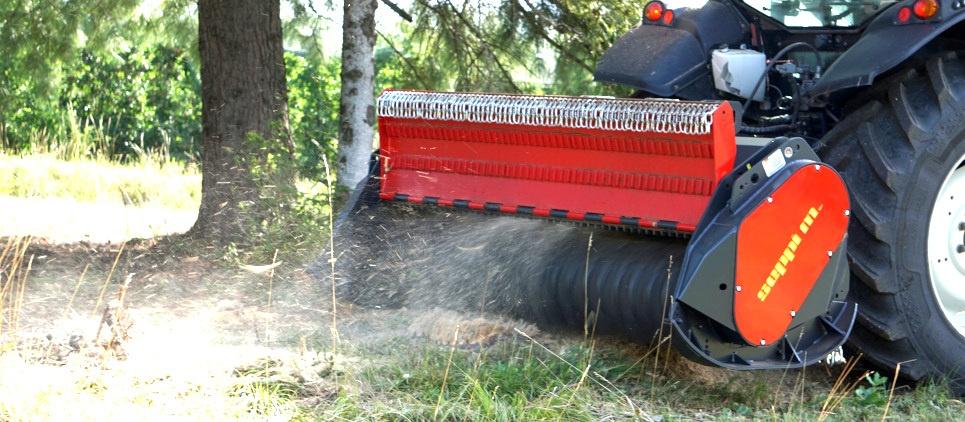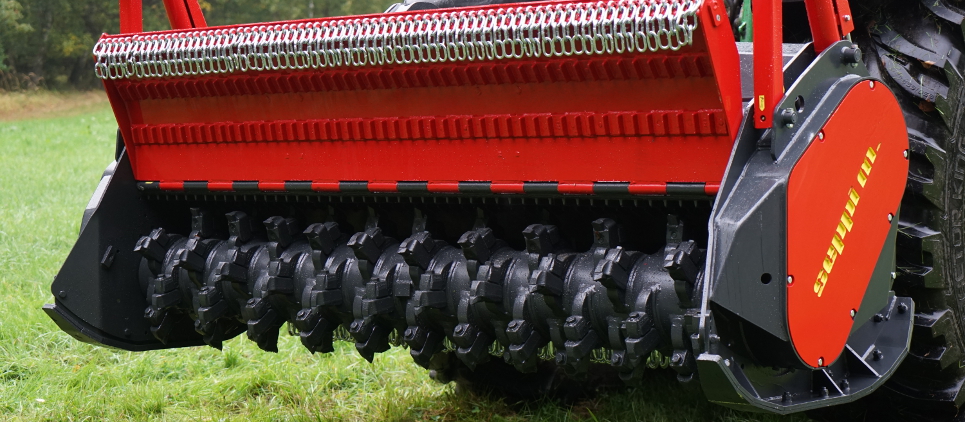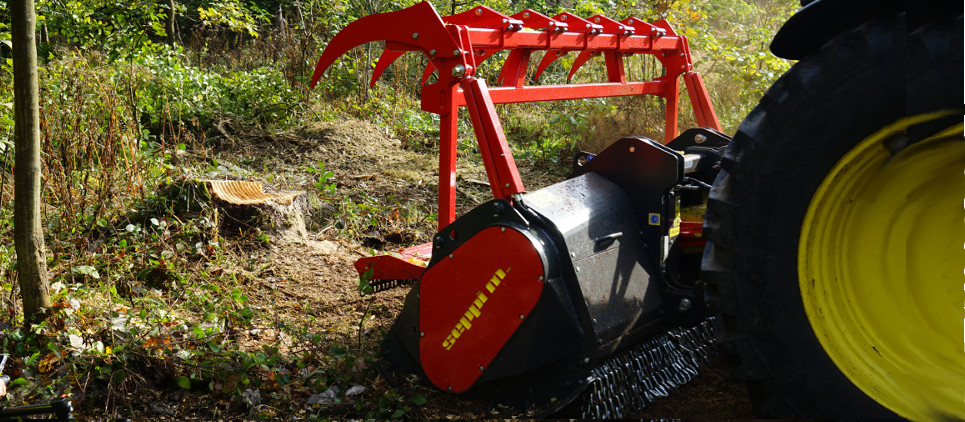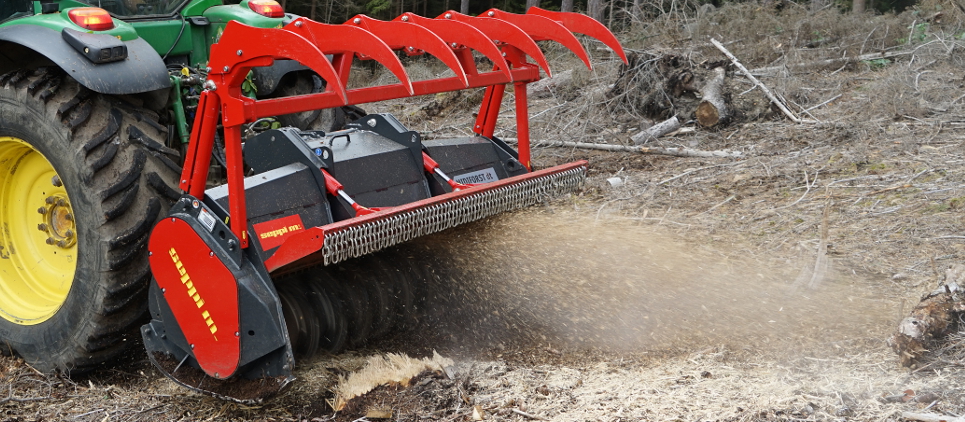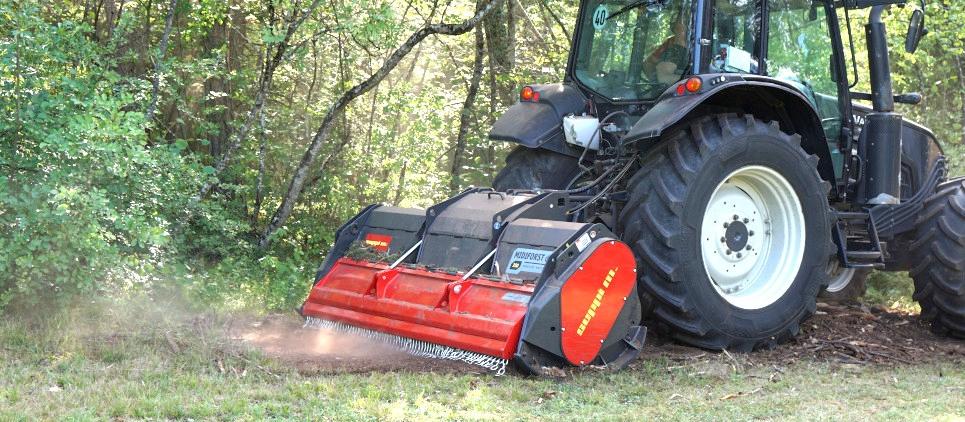 The brush shredder MIDIFORST dt is the most classical SEPPI forestry mulcher. Its universality makes it suitable for the most varied uses:


In forestry industries for right-of-way management, creation of fire breaks, vegetation management, road side maintenance...
In construction for land clearing and site prep...
In agriculture for the renewal of orchards,
Removal of dead plants trees in gardens
...
This tree shredder/mulcher comes with a two end belt drive. SEPPI MIDIFORST dt mulches wood up to 30 cm [11.8"] Ø. The components of the transmission are protected under a door that may be opened for servicing. The SEPPI MIDIFORST dt mulcher is well protected from dirt, dust, water and strikes. Fixed hammer rotor in standard version with optimized combination of fiexed tools MINI DUO + MONO EXTREME and bolt-on-rotor shaft.
ADAM - The tilting of the mulcher by gear tracking with PTO shaft alignment. With the W-shaped angles the range of motion increases and the mulcher can be moved up- and downwards even higher. This angular adjustment protects the PTO shaft and the input shaft even at high loads and supports an ideal adaptation to the conditions of the roads. Advantages: longer service life of PTO and input-shaft, even deeper digging, working with an hydraulic alignment system is easier and faster.
Available working width: 200, 225, 250 cm [79", 89", 98"].
New: rotor shaft with tools with a single tooth in very aggressive carbide - the MONO TIP V-LOCK. This rotor is even more efficient on large logs and thicker wood.
The advantages of the new MONO TIP V-LOCK rotor are:
- Less rotor wear
- Better balancing
- Tool change made even easier
- Optimised connection between tool and holder
MIDIFORST dt - STANDARD VERSION
Mulches wood up to 30 cm [11.8"] Ø
Standard rotor: combination of fixed tungsten carbide hammers MINI DUO + MONO EXTREME; anti-wear hammer support
Working speed 0-5 km/h
ISO 3-point rear linkage cat. 2 central fixed
Robust reinforced chassis
5 rows of tempered COUNTER CUTTERS
1000 rpm gearbox with freewheel & cross shaft
Input shaft 1 3/4" Z=6
Dual side transmission
10 belts (2x5)
Hydraulically operated hood
Support skids, adjustable in height
Front and rear protection: chains
Colors: red RAL3020 & charcoal RAL7021
OPTIONS
PTO drive shaft
Fixed hammer rotor MONO TIP V-LOCK + PROTECT
Front attachment
Mechanical or hydraulic guard frame
Centrifugal clutch
ADAM™ - the tilting of the mulcher with PTO shaft alignment while keeping equal and W-shaped PTO shaft angles
And other options of choice.