MAXIFORST
high performance forestry mulcher
300-500 HP
The professional forestry mulcher for any type of vegetation management.
Mulches wood up to 60 cm [24"] Ø
Fluid turbo coupling M-TURBO (opt) - NEW!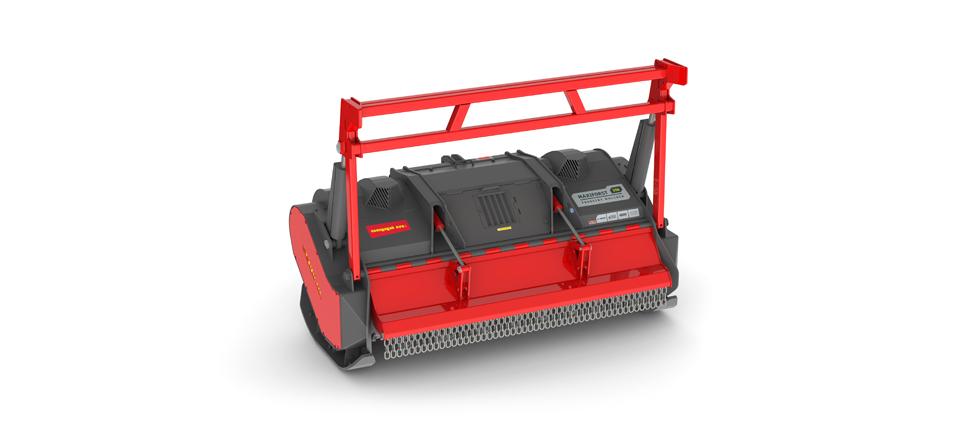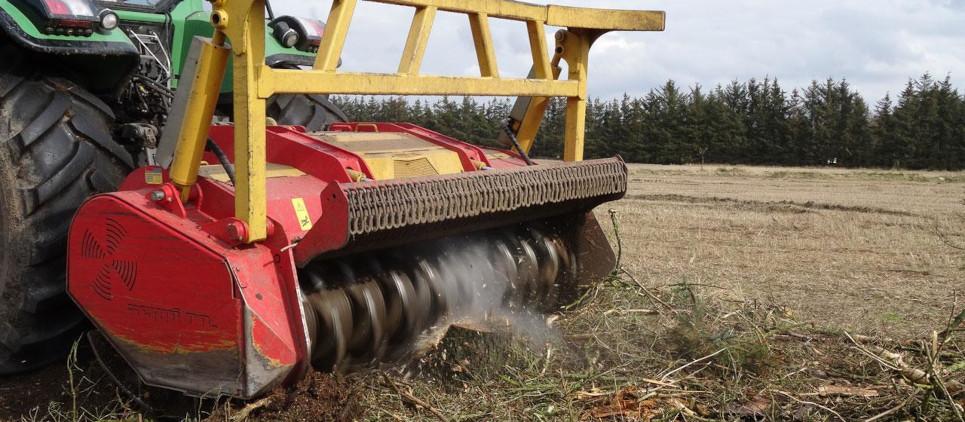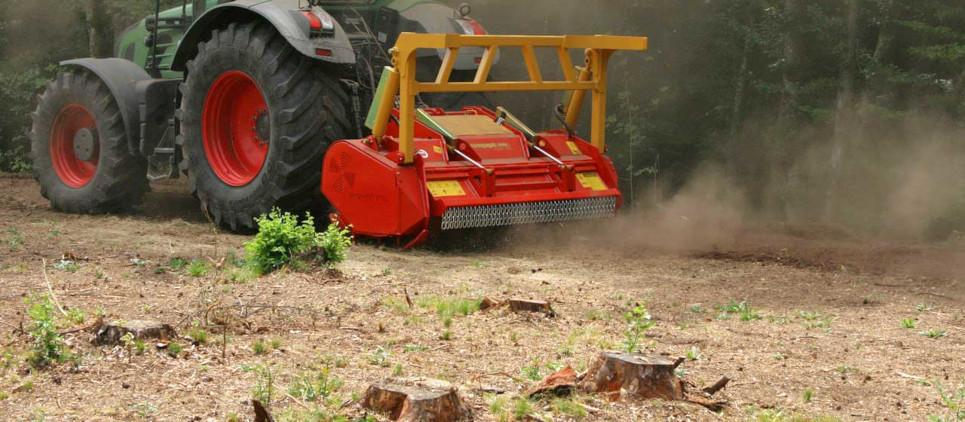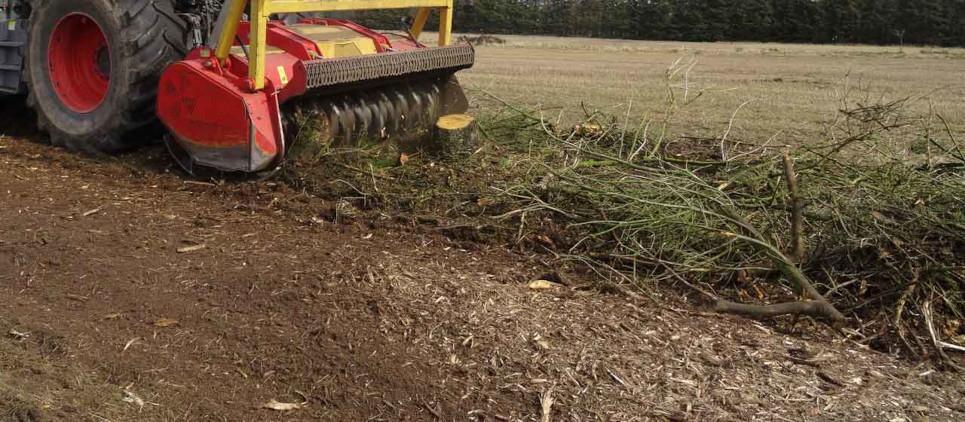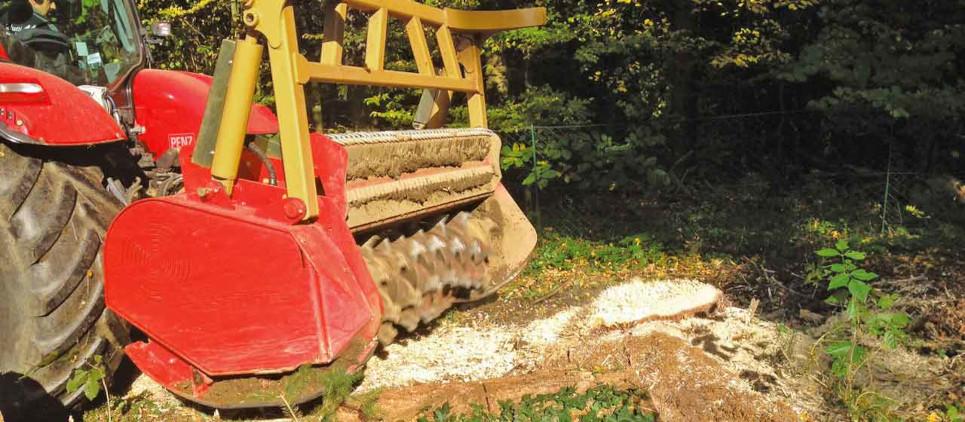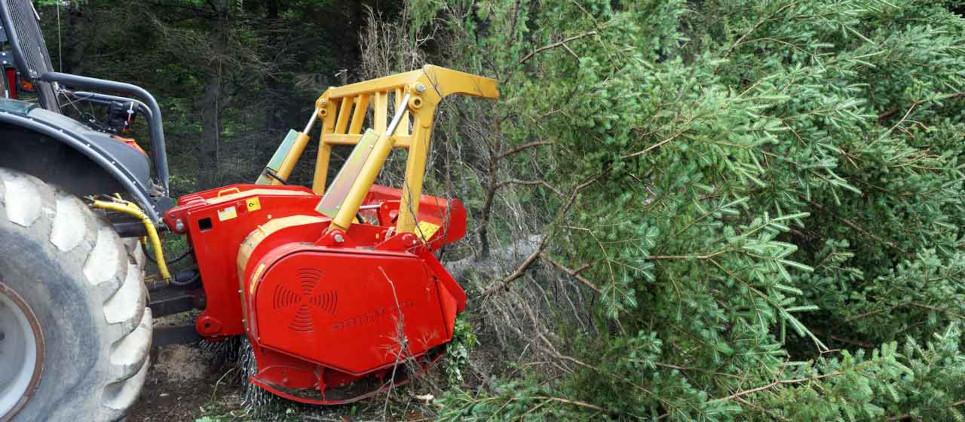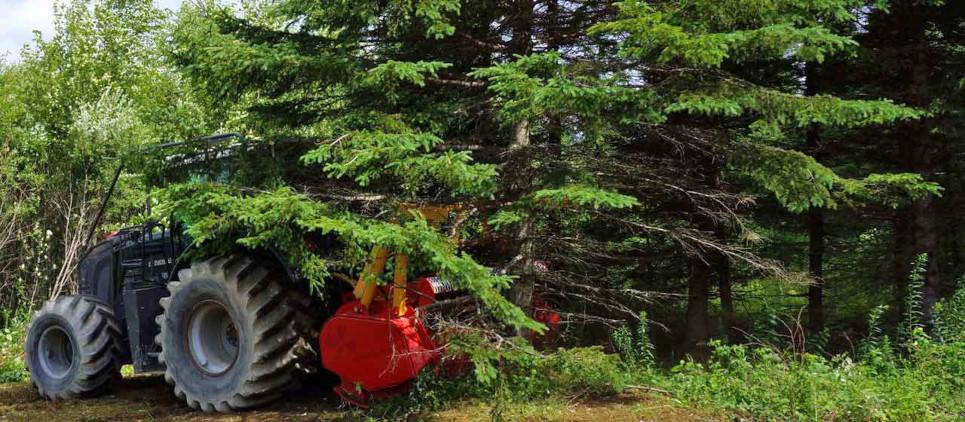 SEPPI MAXIFORST is a professional forestry mulcher designed to be mounted on tractors from 300 to 500 hp. The largest, strongest, most productive in the SEPPI M forestry mulcher range.
The performance of the MAXIFORST model meets the highest demands of professionals. Tis SEPPI forestry mulcher weighing more than 4 tons is capable of chopping trees up to 60 cm thick and working at a speed of 0 to 5 km / h, depending on the volume of material being shredded.
In the basic configuration, SEPPI MAXIFORST is supplied with the ADAM™ system, which tilts the mulcher gearbox, which minimizes the working angles of the driveshaft, and, as a result, makes it possible to raise and lower the mulcher with greater amplitude. More agility, more performance, longer propeller shaft life.
The body of the MAXIFORST forestry mulcher is made of special wear-resistant steel, with internal replaceable WEAR PLATES, which ensures structural strength and reliability even in difficult working conditions. The massive rotor with double-sided belt drive is equipped with MINI DUO tungsten carbide hammers and 5 rows of tempered COUNTER CUTTERS for high-quality grinding. The new MAXIFORST has 12 drive belts, 6 on each side, and an integrated cooling system for the gearbox.
Gearbox and drive components are protected from tree blows, chips and dirt. As an option, a rotor with an increased number of solid carbide MONO TIP V-LOCK hammers can be installed. This rotor is more efficient on large woody vegetation, like stumps. Since 2021 it is possible to equip the drive system with additional protection - Fluid turbo coupling M-TURBO. These couplings protect the drive components of the mulcher and the tractor.

Ease of maintenance is ensured by design solutions proven over many years of experience. Thanks to an easily removable cover, access to the transmission is provided.
Available working width: 250, 300 cm [98", 118"].
APPLICATIONS:
Land clearing in the oil and gas industry
Maintaining of power and communication lines
Improve arable fields and other land
Vegetation management
Fast forest renewal after bark beetle infestation
Clearing forests after harvesting wood
Right-of-way clearing
MAXIFORST - STANDARD VERSION
Mulches wood up to 60 cm [24"] Ø
Helical rotor with tungsten CARBIDE inserts hammers MINI DUO
Anti-wear hammer support
Working speed 0-5 km/h
Bolt-on-rotor shaft
Chassis made of high tensile and andwear-resistant steel with internal replaceable WEAR PLATES - NEW!
Cat. 3 & 4 central fixed ISO 3-point rear linkage
1000 rpm gearbox with freewheel
ADAM™ alignment system - Hydraulic tilting of the mulcher with PTO shaft alignment while keeping equal and W-shaped PTO shaft angles
Dual side transmission with 2 x 6 belts
5 rows of tempered COUNTER CUTTERS
Integrated cooling circuit
Hydraulically operated hood
Patins d'appui, réglables en hauteur, renforcés par une plaque carbure interchangeable - NEW!
Front & rear protection: triple / single chains
Colour: red RAL3020 + charcoal RAL7021 - NEW!
OPTIONS
PTO drive shaft
Fixed hammer rotor MONO TIP V-LOCK
Fluid turbo coupling M-TURBO for a slow start and to protect the PTO shaft - NEW!
Mechanical or Hydraulic guard frame - several types of choice
And other options of choice.