B20
Mulcher, shredder and harvester: all in one machine!
130-200 HP
4-in-1 mulcher: collects-mulches-shreds-conveys
Mulches brush & wood up to 20 cm [8"] Ø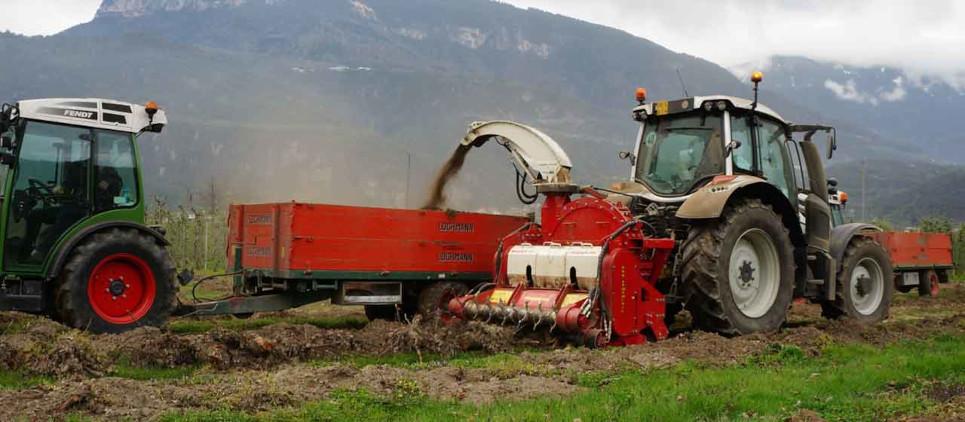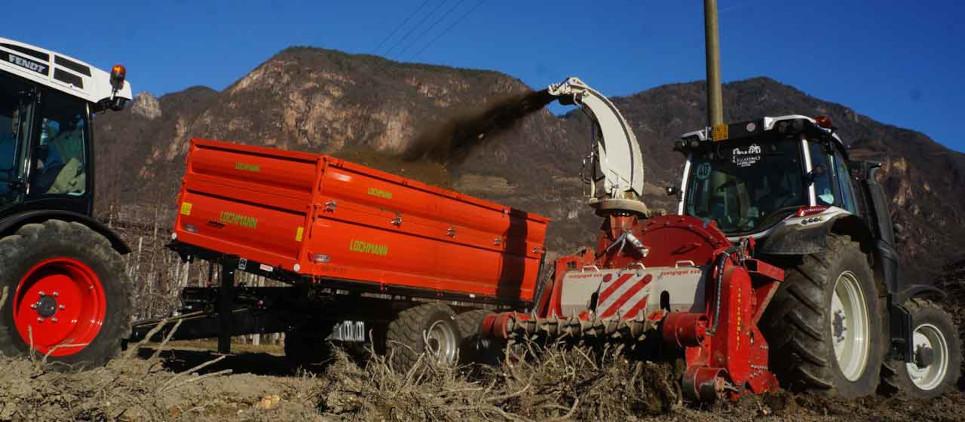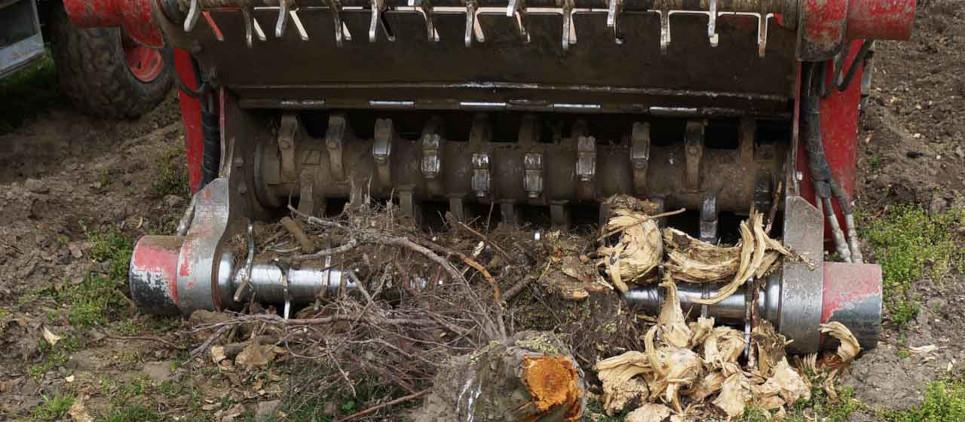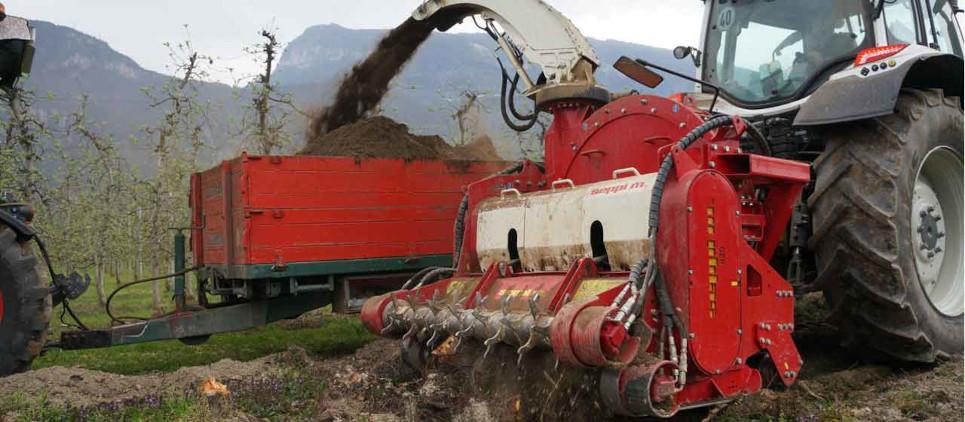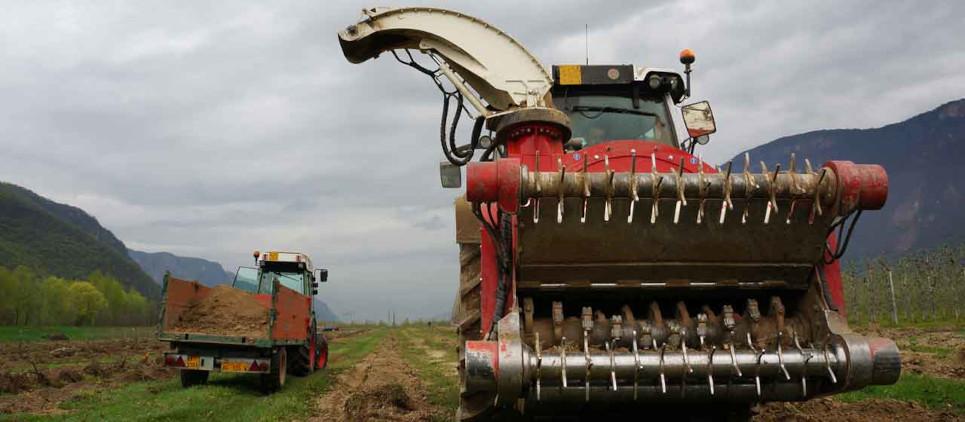 The world's first 4 in 1 Mulcher:
Collects - Mulches – Shreds – Dispenses Biomass on any trailer.

The SEPPI B20 mulcher & shredder simplifies and completes the work more efficiently reducing your costs.
B20 mulches brush and wood up to 20 cm Ø, thanks to a powerful, aggressive rotor, with SEPPI M patented fixed tools system. The SEPPI B20 collects biomass from the surface, thanks to the double pick-up device. The pick-up rotors easily transfer raw material to the rotor shaft for the first stage of mulching. Standard euipped with RIC - Radial interference cut rotor (patent SEPPI M.), upper pick up rotor, motor and flow control. Next, a powerful, specially designed disk chipper with HSS steel blades reduces the material to a fine grade which is immediately vacuumed and expelled through an expulsion chute positioned on one side of the tractor. SEPPI B20 is a 4-in-1 mulcher: collects-mulches-shreds-conveys.
SEPPI B20 is perfect for use with reverse-drive tractors. The rear thrust connection allows the B20 to easily chop residual wood, logs and large-diameter plants.
B20's expulsion chute is controlled by the operator using a hydraulic system (wheel up to 190 °): moreover, its inclination and the adjustable "spout" opening of the expulsion chute make it suitable for any trailer pulled by a second tractor in parallel for collection of the fine biomass. During transport, the SEPPI B20 expulsion chute can be withdrawn hydraulically.
Available working width: 150 cm [59"]
STANDARD VERSION
Renewal of old orchards
Care of olive groves
Clearing of site for replanting
Collection of biomass for composting
Environmental clearing in urban or forestry areas
any conditions in which the area must be cleaned of plant residues
B20 - STANDARD VERSION
Mulcher with pick-up rotor, disc chipper and ejecting chute 4-in-1: collects-mulches-shreds-conveys
B20 mulches brush&wood up to 20 cm [8"] Ø
Working speed 0-2 km/h
Rotor RIC with tungsten carbide hammers MINI DUO; anti-wear hammer support
2 hydraulic pick-up rotors
ISO 3-point rear linkage cat. 3, push drive (Reverse drive system recommend, front attachment not possible)
Disk chipper with with exchangeable wear plates and with internal blades made of wear resistant steel
Wear resistant expulsion chute, hydraulically tiltable and rotatable
Hydraulically adjustable chute deflector
Dual side belt transmission (2x5)
750 rpm gearbox
Chassis made of wear-resistant steel
Support roller
Chevrons with rear lamps
Colors: red RAL3020 & charcoal RAL7021
OPTIONS
PTO drive shaft with freewheel and torque limiter